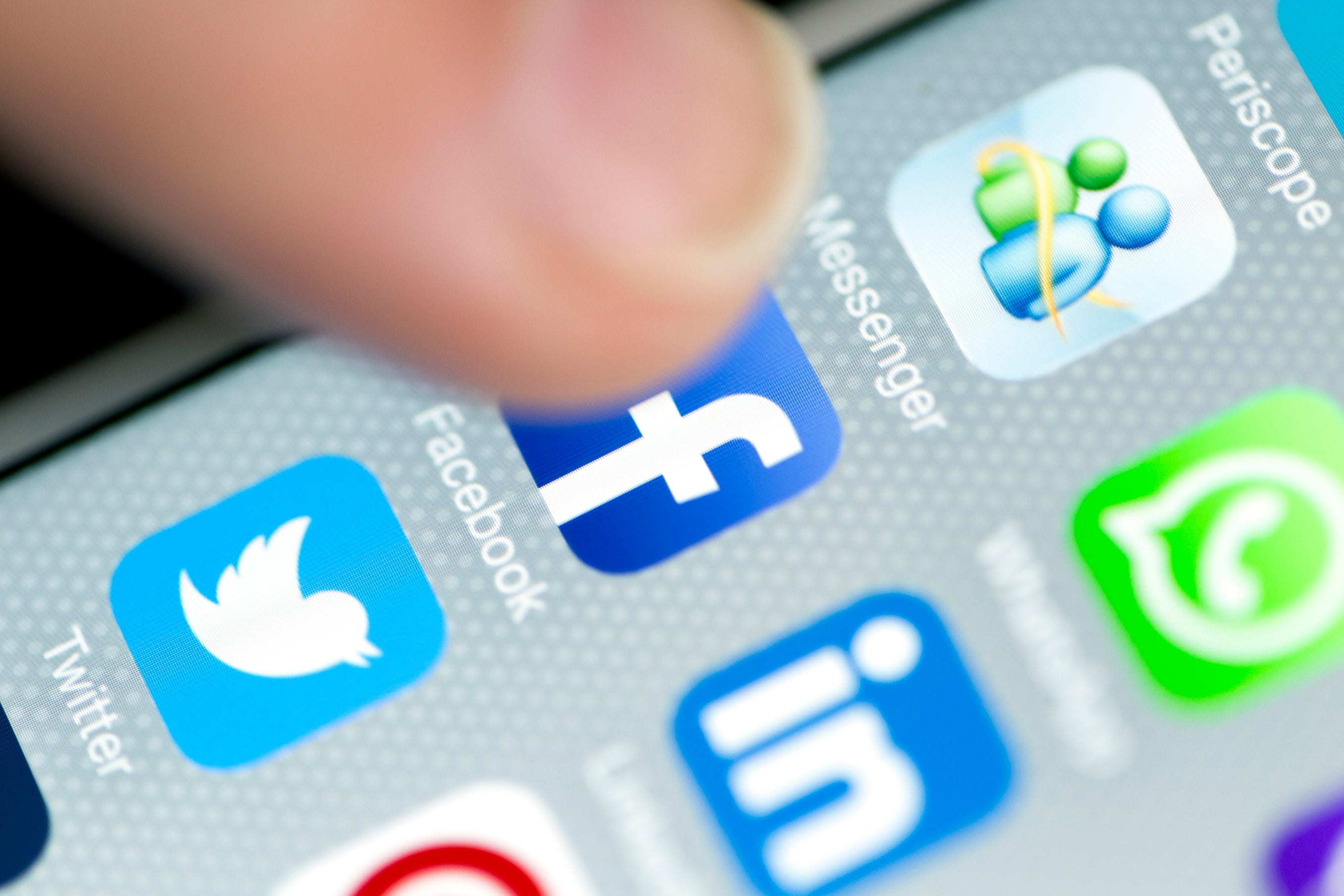 Beware: These Android apps will drain your phone's battery
Android users, take note: if you want your phone's battery to last till the end of the day, you might want to ease up on certain "performance-draining" apps. The Amsterdam-based security software company AVG Technologies released its annual report Thursday analyzing which Android apps place the biggest demands on battery life, storage space and data use.
What are the biggest culprits? It shouldn't come as much of a surprise that social media apps that tempt users to always stay connected with their friends came out on top of the list, followed by those heavy on video and GPS data.
Facebook ranked as the number one performance-draining app that runs automatically at phone start-up, while messaging app Snapchat was the named the top performance-drainer that's run by users.
The company based its findings on randomized, anonymous data gleaned from more than three million Android users globally from January through April 2016.
Among apps that run at start-up, "interestingly, Google Maps came out of nowhere to take second place," the report notes. "Our advice is to use the app's 'Offline Area' feature, which lets you download complete maps to your phone without taxing battery life or mobile data."
Several apps made the list for the first time ever this year, including Google Maps, Blackberry Messenger, Facebook Messenger, Instagram, ChatOn, and the Weather Channel's app.
As for apps initiated by users, Snapchat was number one at draining performance, followed by Spotify and LINE, which offers free calls and messages.
Overall, AVG found, the three apps that most impacted Android phone resources were Snapchat, YouTube and Google Maps.
It also noted that compared to last year, "Netflix seems to have improved usage enough to get itself off the list for performance drain."
What about the hottest gaming app of the summer? "Pokemon Go" debuted too late to be ranked in the report, but the experts at AVG suspect it would leave the competition in the dust. "Even compared to social or streaming apps like Facebook and Spotify, games are the real phone battery vampires," they write.
Their field test found that non-stop chasing and catching of Pokemon could drain an iPhone 6S Plus battery from 100 percent to zero in 2 hours and 10 minutes, while a Samsung Galaxy S6 lasted just a bit longer, 2 hours and 40 minutes.
The AVG App Performance and Trends Report also examined some other key trends in consumers' app use. It found that the average Android user has downloaded and installed 33 apps on his or her device.
Samsung was the dominant manufacturer of Android phones, with the Samsung Galaxy S5, S4, and S4 mini, the SIII and Note II all on the list of the most popular Android devices. Below these came the Sony Xperia Z3, Z3 Compact, and Z2.
What were some other eye-catching findings? Well, Snapchat users who think their chats self-destruct forever might be surprised to know that the messaging app caches the encrypted data from the chats stored in their phones. This information is still there even after you've looked at those photos or videos and thought they disappeared, and it can eat up a lot of storage space on your device.
For those who like to watch viral videos on their phones, it might also helpful to know that YouTube's app takes up a large amount of storage space, as well as draining the battery. It collected several hundred megabytes of cached data on the Android devices of those who regularly view videos through the app.
Thanks for reading CBS NEWS.
Create your free account or log in
for more features.