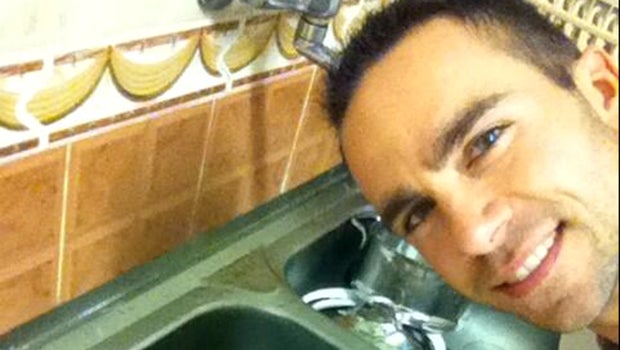 American teacher shot and killed in Benghazi
TRIPOLI, Libya -- An American teacher was shot to death as he was jogging in Benghazi on Thursday, highlighting persistently tenuous security in the eastern Libyan city where the U.S. ambassador was killed last year.
There were no credible claims of responsibility, but suspicion is likely to fall on Islamic militants active in Benghazi. It came five days after al Qaeda's American spokesman called upon Libyans to attack U.S. interests everywhere as revenge for U.S. special forces snatching an al Qaeda suspect off the streets of Tripoli in October and whisking him out of the country.
The United States called on the Libyan government to "thoroughly investigate" the death of the American. White House spokesman Jay Carney said President Barack Obama had been briefed on the situation.
The U.S. State Department identified the teacher as Ronald Thomas Smith II. The State Department did not provide Smith's hometown, and it was not possible to immediately confirm a statement from a Libyan official that he was from Texas. The University of Texas in Austin said he graduated from the school in 2006 with a master's degree in chemistry.

Smith taught chemistry at Benghazi's city's International School, a Libyan-owned institute that follows a British curriculum.

The school posted condolences on its Facebook page. "He was a much loved teacher who supported students in their learning and always had time to help when asked," it said. "Ronnie was a professional who gave his time freely and without question. We do not understand why this has happened and it is extremely difficult for his students and his colleagues to accept."

A Libyan security official, Ibrahim al-Sharaa, said Smith was shot while jogging near the compound where U.S. Ambassador Chris Stevens and three other Americans were killed by Islamic militants in September 2012.

Libyan security forces clashed in Benghazi last month with Ansar al-Shariah, a hard-line Islamist militia blamed for the attack on the diplomatic mission. Ansar al-Shariah faces a backlash from residents who have marched against it both in Benghazi and, in recent days, in its stronghold in the eastern city of Darna.

Smith was one of four people killed in Benghazi on Thursday, showing the dangers of a city that is home to numerous armed groups resisting the central government's authority. The three others were military personnel.

Libya's heavily armed militias, with roots in the 2011 war against dictator Muammar Qaddafi, have proliferated since his overthrow. They have undermined successive transitional governments and parliament.

With frequent attacks on public figures and security officials, much of the lawlessness is blamed on the groups. But the government also relies on many of them to provide security in the absence of a functioning police force.

In a 17-minute audio speech posted on militant websites late Saturday, al-Qaida's American spokesman, Adam Gadahn, called the U.S.'s kidnapping of an al Qaeda suspect from Libya a crime of piracy and urged Libyans to attack U.S. interests.

"Rise up and take revenge from America, enemy of Islam and Muslims, and bring back the glories of Nairobi and Dar Essalam ... those of Aden, New York and Washington .. those of Fort Hood, Benghazi, and Boston," Gadahn said. "Hit their interests wherever you may find them ... in our countries and theirs."

Gadahn, a former Osama bin Laden spokesman, said the suspect, Abu Anas al-Libi, had no role in the 1998 bombings of two U.S. embassies in Africa because he had left al-Qaida and formed a new group.

After seizing al-Libi in Tripoli, American special forces detained him on a U.S. warship before bringing him to the U.S. to stand trial.



Thanks for reading CBS NEWS.
Create your free account or log in
for more features.