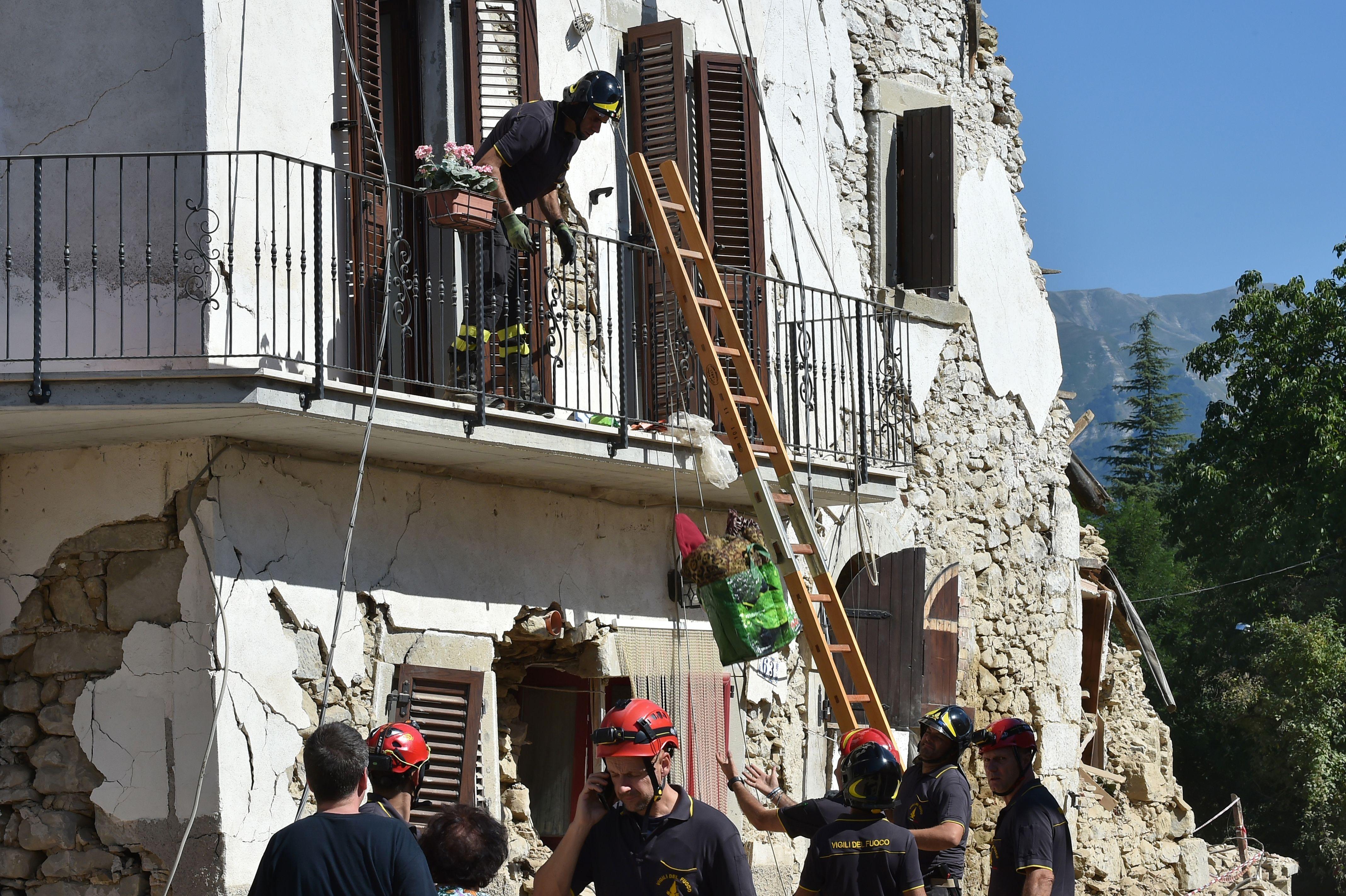 Quake-ravaged Italy town sues over "incomprehensible" cartoons
ROME -- The Italian town hardest hit by last month's earthquake on Monday filed a criminal defamation complaint denouncing French satirical weekly Charlie Hebdo for a cartoon depicting victims in layers of lasagna.
Mario Cicchetti, a lawyer who represents Amatrice, told The Associated Press by telephone that he lodged the complaint about the "macabre" cartoons at the prosecutors' office in Rieti, the provincial capital.
Charlie Hebdo published two cartoons with obvious reference to Amatrice, a hill town where most of the 295 people killed in the Aug. 24 quake lived and which is famed for a tomato sauce, "amatriciana," made from the cheeks of locally raised pigs and pecorino cheese. One cartoon showed arms and legs protruding from between layers of lasagna, and sauce-splattered survivors. The other, depicting rubble, was captioned: "It's not Charlie Hebdo that built your homes. It's the Mafia."
Prosecutors will decide whether the defamation complaint has merit.
They're already investigating why so many buildings collapsed, to see if seismic-safety rules in the quake-prone central Apennine mountains area were followed or if corruption or other wrongdoing might have been involved in awarding construction contracts or building inspection certificates.
"The cartoons are macabre, senseless and incomprehensible," Cicchetti said, contending that they express "contempt for victims of a natural disaster."
Those defamed by the cartoons, the lawyer contended, are "the dead, the survivors. They each lost three, four people -- relatives, children, fathers and mothers, sisters and brothers, friends," Cicchetti said.
A lawyer for Charlie Hebdo, Richard Malka, said Monday he would not comment until he has been formally notified about the complaint
The complaint alleges aggravated defamation. To determine if the allegations hold merit, prosecutors would order an investigation. Based on those findings they can either seek trial indictments or dismiss the complaint. If they seek trial, a judge will hold hearings to see if indictment is warranted.
If the case does turn into a trial, in the case of conviction, injured parties can seek monetary awards if they have attached a civil lawsuit to the proceedings.
"Any damages awarded to the town will be entirely turned over to the quake victims," Cicchetti said.
Thanks for reading CBS NEWS.
Create your free account or log in
for more features.