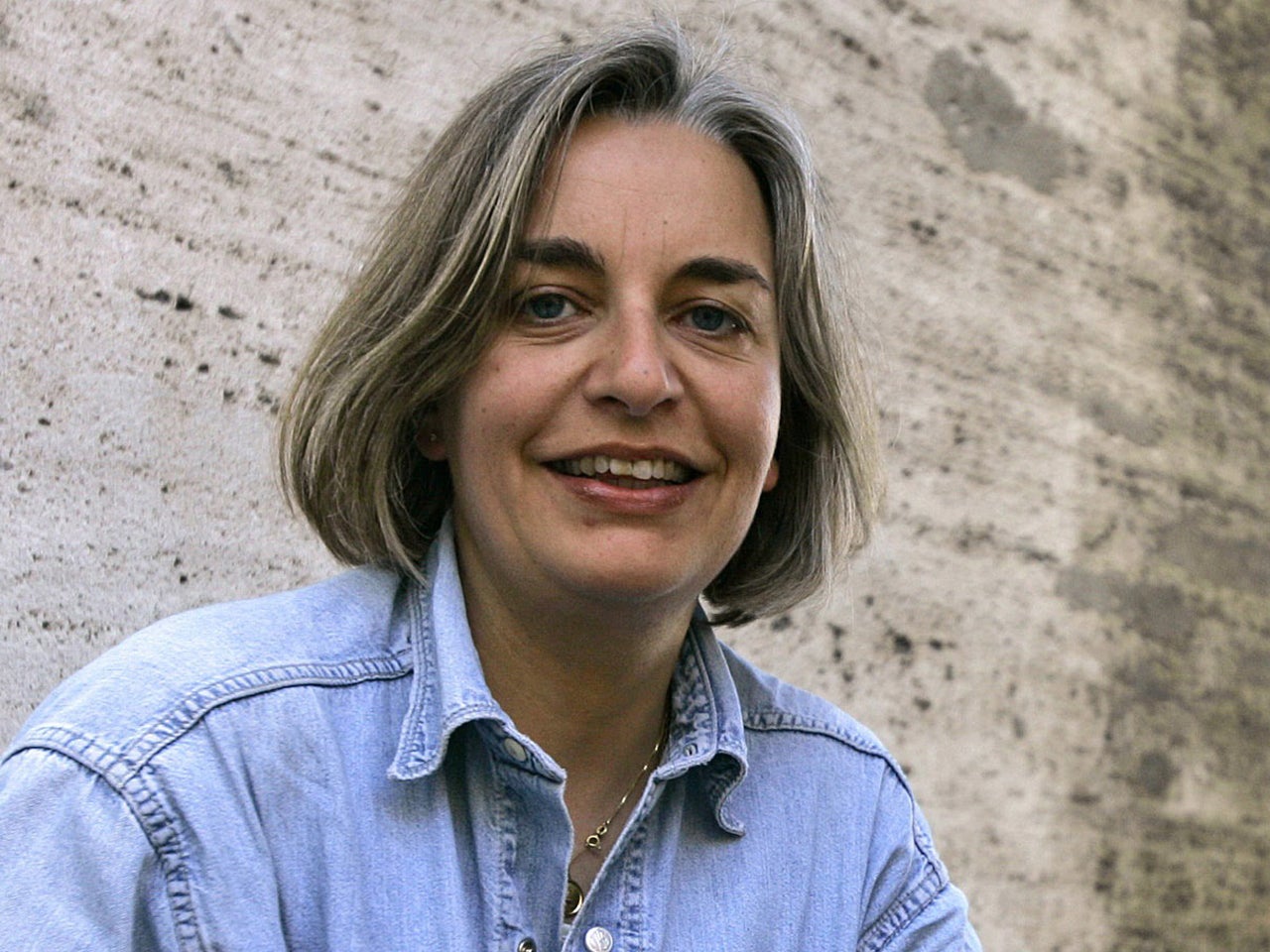 Afghanistan police officer shoots veteran AP journalists
An Afghan police officer shot two veteran Associated Press journalists Friday, killing one and seriously wounding the other, as they sat in a car in eastern Khost province.
Anja Niedringhaus, 48, an internationally acclaimed German photographer, was killed instantly, according to an AP Television freelancer who witnessed the shooting.
Kathy Gannon, the reporter, was wounded twice and is receiving medical attention. She was described as being in stable condition and talking to medical personnel.
"Anja and Kathy together have spent years in Afghanistan covering the conflict and the people there. Anja was a vibrant, dynamic journalist well-loved for her insightful photographs, her warm heart and joy for life. We are heartbroken at her loss," said AP Executive Editor Kathleen Carroll, speaking in New York.
The two were traveling in a convoy of election workers delivering ballots from the center of Khost city to the outskirts, in Tani district. The convoy was protected by the Afghan National Army and Afghan police. They were in their own car with a freelancer and a driver.

According to the freelancer, they had arrived in the heavily guarded district compound shortly before the incident.

As they were sitting in the car waiting for the convoy to move, a unit commander named Naqibullah walked up to the car, yelled "Allahu Akbar" - God is Great - and opened fire on them in the back seat with his AK-47. He then surrendered to the other police and was arrested.

Khost Provincial Police Chief Faizullah Ghyrat said the attacker, Naqibullah, confessed to the shooting and told authorities he was from Parwan province, northwest of Kabul, and was acting to avenge the deaths of family members in a NATO bombing there. The claim could not be corroborated and officials said they were still investigating the shooter's background.

Medical officials in Khost confirmed that Niedringhaus died. (Click on the slideshow at left to see some of Niedringhaus' recent work in Afghanistan.)


Gannon, 60, is a Canadian journalist based in Islamabad for AP. She has covered war and unrest in Afghanistan and Pakistan for three decades.

There were no immediate claims of responsibility from the Taliban or other Afghan extremist groups, which have in the past infiltrated the security services. Taliban spokesman Zabihullah Mujahid denied responsibility for the attack.

The Afghan Taliban has made good, however, on its promise to try and disrupt this Saturday's national presidential election with violence -- leading the government to deploy an unprecedented number of security personnel in the capital as both Afghans and foreigners face an increasing threat.

CBS News' Charlie D'Agata reported from Kabul that a Taliban suicide bomber killed six police officers outside the Ministry of the Interior earlier this week, and the Afghan Election Commission's Kabul office came under attack last week.
In spite of the threat, however, Election Commission head Zia--Ul-Haq Amarkhaial told CBS News that record numbers of people have signed up to vote in the crucial election.

D'Agata said that on Saturday day, there will be more than 350,000 soldiers and police spread out across the country, and on high alert.

But unlike the last presidential elections in 2009, U.S. soldiers will no longer be taking the lead protecting voters. In fact, D'Agata said, they're nowhere to be seen.

The future role for us troops in Afghanistan is at stake this election.

President Hamid Karzai's relations with the U.S. government hit an all-time low when he refused to sign a security agreement that would allow U.S. troops to remain in Afghanistan past 2014.

Many fear the Taliban will return in full force if American troops leave, but the leading candidates in the presidential race have all indicated they will act quickly to sign a bilateral agreement with the U.S. if they are elected.
---

A Tribute to AP photographer Anja Niedringhaus (1965-2014)
Thanks for reading CBS NEWS.
Create your free account or log in
for more features.