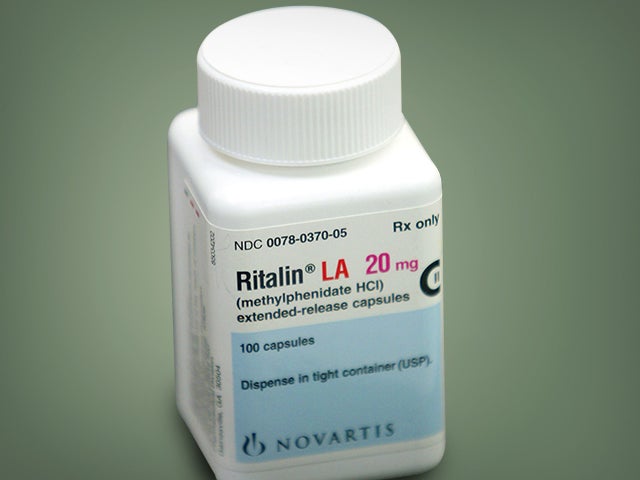 Overdoses on ADHD medications may be on the rise, study finds
The number of U.S. kids accidentally or intentionally overdosing on ADHD medications may be on the rise, a new study suggests.
Researchers found that between 2000 and 2011, there was a 71 percent increase in calls to U.S. poison control centers related to kids' ingestion of drugs prescribed for ADHD (attention-deficit/hyperactivity disorder).
After 2011, there was a small -- but not statistically significant -- dip.
Most cases were accidents, the study authors said. Young children got their hands on pills such as Ritalin or Adderall, for example, or kids were mistakenly given a double-dose of their prescription.
But 18 percent of calls were made after a teenager intentionally abused an ADHD medication, or took it in a suspected suicide attempt, according to the new report.
Calls to poison control centers are often made by worried parents whose kids aren't actually sick, but might have been exposed to a drug.
"So an exposure to a medication does not necessarily mean there's been a poisoning," said senior researcher Dr. Gary Smith.
Still, it's concerning to see such calls going up, said Smith, who directs the Center for Injury Research and Policy at Nationwide Children's Hospital, in Columbus, Ohio.
And in some cases, the kids did suffer an overdose, the findings showed.
Just over 6 percent of calls ended with a hospital admission, the investigators found. And three teenagers died -- two from abusing ADHD medications, and one in a suspected suicide.
"The scenario of the medication exposure varies greatly depending on the age group," Smith said.
That means various solutions are in order -- from safer medication storage, to education on the risks of abusing ADHD medication, he added.
ADHD affects how kids function in school and in everyday life. Stimulants such as amphetamine and methylphenidate are frequently prescribed to help control behavior and improve focus.
The study findings are based on calls to U.S. poison control centers between 2000 and 2014. Over the years, Smith's team found an average of 29 calls a day related to kids' exposure to ADHD medications.
Those numbers steadily rose until 2011, when about 12,300 calls were made -- up from just over 7,000 in 2000. Then from 2011 to 2014, calls declined slightly -- to fewer than 11,500.
It's not clear whether the recent dip represents any turnaround in the problem, Smith said.
Overall, kids reportedly suffered symptoms in 28 percent of cases -- including agitation and irritability, elevated heart rate, and drowsiness or lethargy. About one-quarter of all kids were taken to a medical center and released soon after, while just over 6 percent were admitted to a hospital.
When children younger than 6 were involved, it was usually because they'd stumbled upon pills that were left out or improperly stored, Smith said.
"With children that age, it's all about safe storage," he stressed. "Keep all medication in child-proof containers up, away and out of sight."
Anita Siu is a clinical associate professor at Rutgers University School of Pharmacy who specializes in pediatric pharmacy.
She made the same point about younger children -- and said that also applies to any over-the-counter medicine or supplement that could mistakenly get into little hands.
With kids aged 6 to 12, the study found, they typically had a prescription for ADHD medication and were accidentally given an extra dose.
Parents can prevent those mishaps, Smith said, by having a system that helps them remember whether their child has taken that day's dose -- using a smartphone app, for instance.
Pill boxes can be helpful reminders, Siu said. But, she stressed, they can also make it easier for young kids to get their hands on pills.
With kids in the 6- to 10-year age range, Siu said, an adult should always supervise medication use. But parents can start to educate them on label reading and the importance of taking medications only as directed.
With teenagers, it's a different situation. In this study, half of the teens had intentionally abused an ADHD drug or used one in a suspected suicide attempt.
That figure is striking, Smith said.
Siu said, with preteens and teenagers, education is key. They should know that taking someone else's prescription -- or sharing their own with a friend -- is dangerous.
And if parents have any concern their child might be abusing a medication, they should talk to their health care provider, Siu and Smith said.
The findings were published online May 21 in Pediatrics.
Thanks for reading CBS NEWS.
Create your free account or log in
for more features.