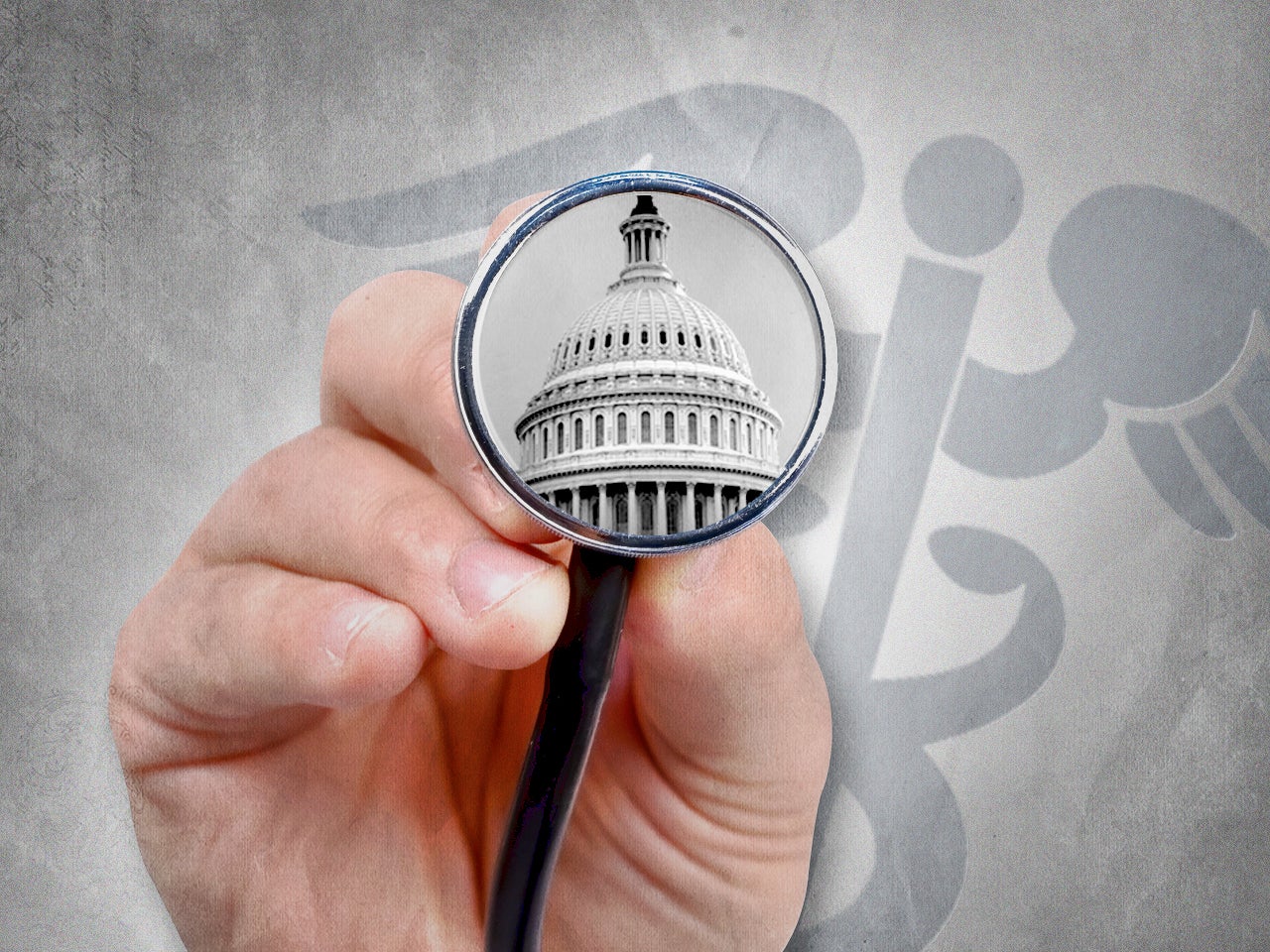 6 key Obamacare dates to watch for in 2014
The coming year will be a pivotal one for the Affordable Care Act: The core elements of the sweeping health care law go into full effect, some of the final consumer protections will be in place, and the midterm elections will once more put the health law in the political spotlight.
Here's a look at some key dates in 2014 that will bring about key changes in the health care market or answer lingering questions about Obamacare.
1. Jan. 1: Start of Obamacare private coverage, etc.
Enrollment in the new Obamacare marketplaces has been rocky, to put it mildly, making January 1 a day of reckoning: Consumers will begin finding out if they're actually enrolled in the plans they signed up for.
When open enrollment on the marketplaces began on Oct. 1, there were major setbacks. Fourteen states and the District of Columbia are running their own online marketplaces with varying degrees of success, but 36 states have been relying HealthCare.gov -- the federally-run Obamacare portal that launched with significant technical flaws. Due to one glitch, insurers were sometimes receiving the incorrect information -- or no information at all - from HealthCare.gov users who thought they had successfully enrolled in private plans.
The administration said it fixed the glitch, and Health and Human Services Secretary Kathleen Sebelius said her agency was "hand matching" individuals with insurers, to guarantee that everyone has the coverage they think they do.
Consumers who enrolled in an Obamacare plan before December 24 should have insurance starting January 1 -- it remains to be seen if all of them will.
Expanded Medicaid
Come January, the nation will be split in half: 25 states and the District of Columbia will have expanded Medicaid, while the other 25 states won't. The administration reported in early December that at least 803,077 people have been deemed eligible for Medicaid or the Children's Health Insurance Program (CHIP) under Obamacare.
Currently, Medicaid exists as a joint federal-state program that provides health care to certain poor Americans, such as children and the elderly. Under Obamacare, states have the choice to expand Medicaid beginning in 2014 so that it's available to anyone with an income under 138 percent of the federal poverty line. States can decide to expand the program at any time, but only half are expanding it in 2014.
Final consumer protections kick in
Whenever problems with Obamacare have cropped up, President Obama has routinely pointed to the consumer protections in the law as part of its story of success. At the height of the 2012 election, Mr. Obama even used that fact to take a jab at his opponent, Mitt Romney.
"If you come down with a case of Romnesia and you can't seem to remember the policies that are still on your website, or the promises you made over the six years you've been running for president, here's the good news: Obamacare covers preexisting conditions! We can fix you up! We've got a cure!"
Finally, consumers will get that benefit. Starting in 2014, insurers will be barred from discriminating against customers with pre-existing conditions. The new rule also limits how much insurers can vary rates based on a customer's age, geographic area, family makeup or tobacco use.
Also in 2014, insurers will be barred from imposing annual limits on coverage.
Jan. 1 (with grace period through March 31): Individual mandate kicks in
Now that coverage is available -- even for those with pre-existing conditions -- via Obamacare or the expanded Medicaid program, most Americans are expected to get insurance coverage or pay a fine when filing their 2014 tax returns. The fine for not having insurance in 2014 will be $95 or 1 percent of an individual's taxable income -- whichever is higher. In 2015, that fine increases to $325, and it eventually rises to $695 by 2016.
Obamacare also gives consumers a grace period of less than three months to go without insurance. That means individuals must enroll in a plan by March 31 if they want to avoid paying any penalty.
2. March 31: Open enrollment ends
Once open enrollment closes in the new Obamacare marketplaces, there will be one more metric by which to measure the health law's success.
The government projected earlier this year that the new marketplaces would have about 7 million enrollees by the end of March. Furthermore, in order to make the markets viable, the administration said must submit applications to offer health plans in the marketplace in 2015.
If too few people join Obamacare during the 2014 open enrollment period -- or too few healthy people -- insurers may choose to drop out of the marketplace. Alternatively, if a good mix of consumers joins, more insurers may be enticed to offer plans.
3. October 2014: Insurers can no longer renew plans that aren't Obamacare compliant
The president took some serious heat this year when insurers started dropping millions of Americans from health plans that were no longer Obamacare-compliant, seemingly breaking his promise, "If you have insurance that you like, then you will be able to keep that insurance."
Mr. Obama at first suggested he wasn't breaking his promise but after coming under intense pressure, he enacted an administrative policy change that allows insurers to extend existing plans for another year.
That means, however, that the complaints about dropped policies may start again in the fall of 2014. According to Centers for Medicare & Medicaid Services, plans renewed after Oct. 1, 2014 have to be one of the plans originally "grandfathered in" back in 2010, or they must meet Obamacare coverage standards.
4. Nov. 4, 2014: Midterm elections
Obamacare may not be the biggest issue in the 2014 midterm elections, but the makeup of the next Congress will be influenced at least in part by the continued rollout of the health care law. The results of the elections could shed more light on the public's views of the Affordable Care Act.
Already, Obamacare has been fodder for re-election campaigns. For instance, the National Republican Congressional Committee (NRCC), the House GOP's campaign arm, launched a series of radio ads in early December against a group of House Democrats, attacking their support for the health law. Democrats, meanwhile, are prepared to argue that the law has some flaws, it should be improved -- not scrapped entirely.
5. Nov. 15, 2014: Open enrollment for 2015 starts
The two-month Obamacare open enrollment period for 2015 begins 11 days after Election Day -- which some Republicans have called all too convenient. "If premiums go through the roof in the first year of Obamacare, no one will know about it until after the election," Sen. Chuck Grassley, R-Iowa, said in response to the timeline.
The administration said it decided to delay the open enrollment period by a month since 2014 enrollment got off to such a slow start. The delay should give insurers more time to evaluate the Obamacare marketplace and set 2015 premiums accordingly.
6. Jan. 1, 2015 "Employer mandate" looming
Another Obamacare milestone won't hit until 2015, but it should make headlines in 2014 as business owners prepare for it.
The so-called "employer mandate" requires all businesses with more than 50 workers provide health-care coverage or pay fines of $2,000 per employee. The mandate was supposed to take effect in 2014, but the Obama administrationdelayed it by a year. The administration said its decision was "designed to meet two goals," including reducing the amount of paperwork required from employers and working with small companies who were threatening layoffs or reduced hours in order to report a workforce of fewer than 50 people.
This article was amended to clarify that individuals are required to enroll in an insurance plan by March 31, not have coverage by that date.
Thanks for reading CBS NEWS.
Create your free account or log in
for more features.