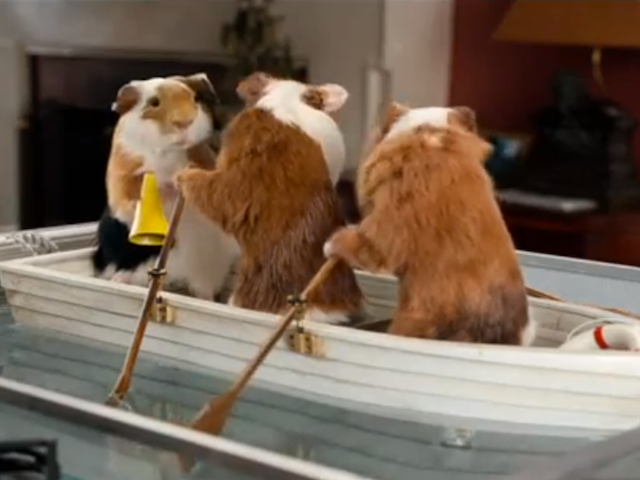 10 companies with insanely great marketing
COMMENTARY Marketing is like sex -- everyone thinks they're good at it. In reality, of course, very few really get it. So few, indeed, that I had to struggle to come up with 10 companies that really know what they're doing and deliver the goods, year in, year out. Oddly, coming up with 10 companies with insanely bad marketing was far easier. Go figure.
Keep in mind that just like with sex, everyone has a different definition of what marketing's all about and what constitutes great marketing. Here's my definition: Marketing creates and promotes products and services customers will pay for. Great marketing does it consistently better than the competition.
What makes my definition right? Absolutely nothing. I'm not even saying it is. But once upon a time, I was in charge of the function for a few technology companies. And I've always found it to be a fascinating, if not highly subjective, discipline. Also, it's my blog -- so here's my list of 10 companies with insanely great marketing:
Apple. Apple (AAPL) stands as the one technology company that truly gets marketing. It defines the next big thing and creates game-changers in existing markets before people themselves even know what they want. It doesn't use focus groups or research; Apple is its own focus group. It controls its channel and message better than any company on earth. Not to mention the 1984 Super Bowl, Think Different, and iPod silhouette ad campaigns.
Nike. Let's face it: Nike (NKE) is a sneaker business that somehow became the world's largest sports footwear and apparel company, one of the top brands in the world, and a $48 billion S&P 500 component. How? Great marketing: the swoosh logo, "word of foot" advertising, and, of course, sponsoring athletes. I don't know, I guess Nike Just Did It.
Geico. The road from the niche Government Employees Insurance Company to 10 million policyholders, $28 billion in assets, and one of the most widely recognized insurance brands in the world, is all about two things: Warren Buffet and marketing. Geico also has some of the best ad concepts on the planet: The Gekko, the Caveman, the little piggy, and my current favorite, the electricity-generating guinea pigs in a rowboat: "It's kind of strange. Such a simple word. Row."
Budweiser. There's simply no other way to explain how such a horrendously bad product -- in my sole and humble opinion and with all due respect to anyone who actually likes the stuff -- became an American institution and perhaps the most powerful and successful alcoholic beverage brand of all time.
FedEx. Commentators are forever saying how dumb corporate name and logo changes are. Well, they're clueless. As with anything else, name changes range from dumb to brilliant and everything in between. Adopting the viral conjunction "FedEx" allowed Federal Express (FDX) to capitalize on its leadership in express mail while diversifying into ground and other business services. It was brilliant. And its advertising has been groundbreaking, as well.

Shattering 10 branding mythsMarketing is dead -- long live "real marketing"Marketing is like sex: everyone thinks they're good at it
Southwest Airlines. By focusing on the customer, doing things the right way instead of the way they've traditionally been done, allowing its staff to have a little fun on the job, flying short-haul routes to regional airports, and becoming the first no-frills carrier, Herb Kelleher broke the airline industry mold and made deregulated air travel profitable. Southwest (LUV) broke the mold. And not only that, but hey, Bags Fly Free.
IBM. I never thought I'd say this, but the evidence is irrefutable. When Big Blue avoided bankruptcy by combining its hardware, software and consulting businesses to become the world's first vertically integrated IT services e-everything company, by creating a ginormous market out of thin air, IBM (IBM) became a de facto marketing company and an awesome one at that. After all, who doesn't want a smarter planet?
Adobe. Few software companies survived and thrived through Microsoft's (MSFT) predatory onslaught: IBM/Lotus, Oracle (ORCL), Apple, SAP (SAP), and Adobe (ADBE). Somehow, this relatively small company has come up with products that practically every "knowledge worker" needs to use on a daily basis. It should come as no surprise that its current marketing chief, Ann Lewnes, launched Intel's (INTC) vaunted Pentium product brand and managed the "Intel Inside" program. Also, its founders are great guys.
Toyota. By launching the Lexus brand, beating Mercedes and BMW at their own game, bringing "ergonomics" into our vocabulary, marketing "quiet," and making the dealership experience something more pleasurable than getting a root canal, Toyota (TM) became a great marketing company. It also popularized the luxury crossover SUV (Lexus RX), took the world by storm with the Prius hybrid, and aggressively integrated hybrid technology into many of its vehicles. The company that began life as Toyoda Automatic Loom Works in 1926 became the world's top automobile maker in 2010.

Samsung. The Korean company has slowly and steadily grown to become a premier consumer electronics brand. It used to have annual strategy sessions where all its top executives got to spend time with the best competitive products they were up against from the likes of Sony (SNE), Nokia (NOK), Panasonic (PC), and Apple. I don't know if it still does that, but from day one, Samsung eschewed the traditional technology-driven Asian model in favor of becoming a market-driven and market-leading company.
And for the flip-side: 10 companies with insanely bad marketing
Thanks for reading CBS NEWS.
Create your free account or log in
for more features.