'It's Just Devastating': Christmas Fire Displaces Dozens Of Families In Downtown Minneapolis
MINNEAPOLIS (WCCO) – This is not how Lashauna Mosby planned on spending Christmas with her boys.
"It's almost like in a movie. You see it on TV, but you never think you'll be in it," she said.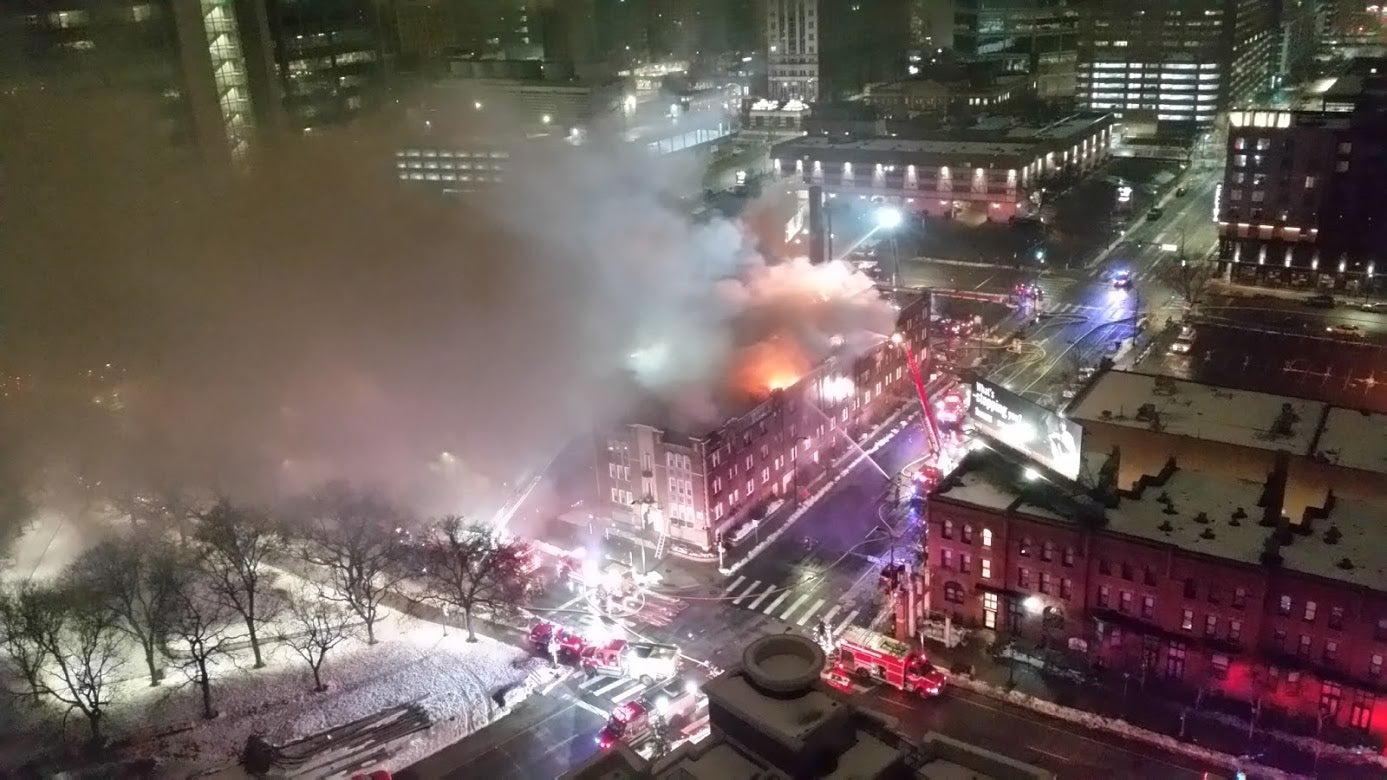 Around 3 a.m. Wednesday, the family was forced to evacuate after flames tore through the Drake Hotel in downtown Minneapolis, on the 400 block of 10th Street South.
"We got to smelling smoke. We got to hearing people screaming and looked out. It was just filled with smoke," Mosby said.
RELATED: No More Supplies Needed For Those Affected By Drake Hotel Fire
The four-alarm fire began on the second floor, quickly spreading to the third floor and then the attic.
Fire crews worked for hours, trying to contain the fire as displaced residents were kept warm on Metro Transit buses.
"It's just devastating to see what's happening," said Natalie Olson, who lived at the Drake Hotel.
In all, the fire left more than 200 people without their belongings or a place to stay.
"A lot of kids, no clothes. A lot of parents, no clothes," Olson said.
"These people can least afford this kind of an issue," said Minneapolis Fire Chief John Fruetel. "When you look behind us, all of what they have is going to be destroyed."
The building served as a designated overflow shelter in Hennepin County for families experiencing homelessness.
Right now, the Minnesota Red Cross is working on finding temporary shelter for hundreds as the city looks to secure a more long-term solution.
"These are real people that need a roof over their heads, that need help," said Minneapolis Mayor Jacob Frey. "Of all the buildings in the entire city, this is the one that's got to go up in flames right now?"
In all, three people were taken to the hospital, but are expected to be OK. Several residents were also treated at the scene for smoke inhalation.
The cause of the fire remains under investigation.
Thanks for reading CBS NEWS.
Create your free account or log in
for more features.