Kendall Rabies Alert Reactivated Due To Rabid Raccoon & Otter
Follow CBSMIAMI.COM: Facebook | Twitter
MIAMI (CBSMiami) - Just days after lifting a rabies alert for the area around Zoo Miami, it has been reinstated after a seventh raccoon and an otter tested positive in the Kendall area.
It will now be extended for another 60 days ending on January 19, 2019.
The boundaries for this alert are as follows: SW 152nd Street to the North, SW 187th Street to the South, SW 117th Avenue to the East, and SW 137th Avenue to the West.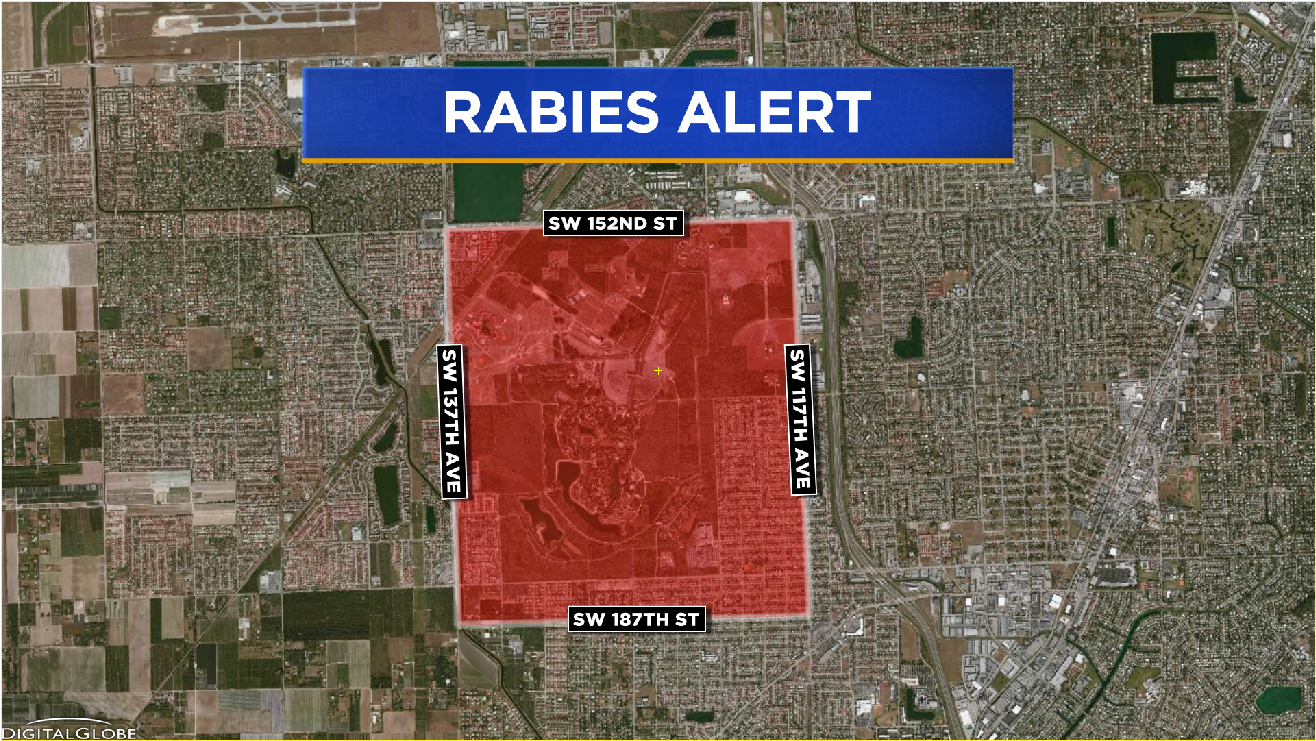 David McDonald, 89, says he is fortunate to be OK after being bitten by an otter last Tuesday.
He tried to kick it away, but lost his shoe and was then attacked.
"I had no protection on that foot. In the process, I got bit. He bit me on the bottom of the foot and scratched the back of my ankle.
That otter tested positive for rabies.
Health officials say that otter died last Friday.
McDonald and his son were able to capture the animal and provide pictures.
Since then, the Florida Department of Health in Miami-Dade has issued an alert in McDonald's neighborhood.
For the next 60 days, families as north as SW 144 Street and south to 184 Street need to be aware.
The border also goes from Biscayne Bay to US 1.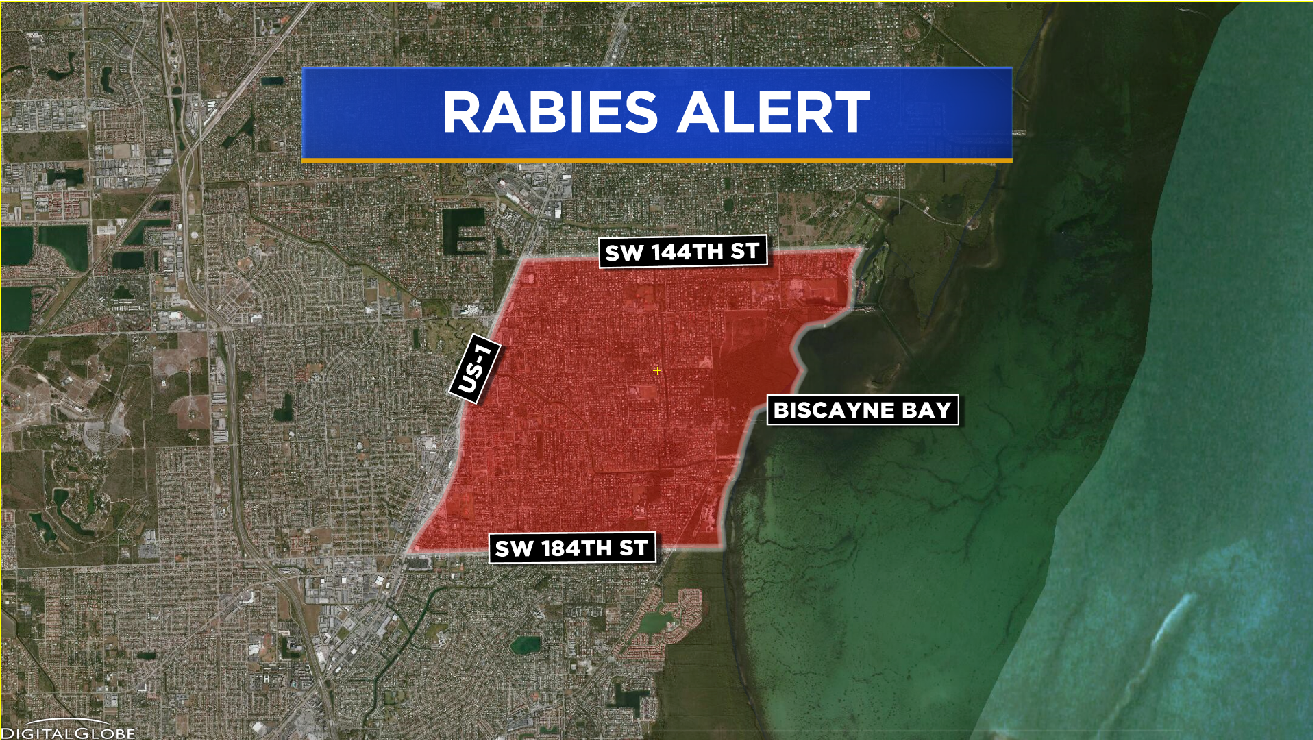 "I'm nervous for the three schools that are just across from the Deering Estate. That's close."
This is the ninth animal that tested positive for rabies and the first otter in 2018.
"It's a long way from my front door to that ditch. Normally, an otter wouldn't get that far away from water.
Officials had just lifted the alert this week but it will now be extended until mid-January after a seventh raccoon tested positive in the area.
Rabies can be deadly if treatment isn't started soon after being exposed.
Take it from McDonald, who still has two more rounds of shots to go, but he's thankful he is still here to share his story.
Dr. Les Gerson, who is a veterinarian, said all signs point to animals traveling and impacting other animals with the disease.
"In order for the otter to get rabies, I'm sure a raccoon or another feral animal had bitten it," Gerson said.
Gerson also believes that people outside the two alert areas should be concerned too and he hopes the state and/or country will increase efforts to prevent this from becoming a bigger problem.
"Something has to be done," Gerson said.
A spokesperson from the Florida Department of Health in Miami-Dade declined to comment Wednesday.
An animal with rabies could infect other wild or domestic animals that have not been vaccinated against rabies. All domestic animals should be vaccinated against rabies and all wildlife contact should be avoided, particularly raccoons, bats, foxes, skunks, otters, bobcats, and coyotes.
People with pets are advised to keep their vaccinations up to date and keep a close eye on them so they do not come in contact with wild animals. If your pet is bitten by a wild animal, seek veterinary assistance for the animal immediately and contact Miami-Dade Animal Services at 3-1-1.
Do not handle, feed, or unintentionally attract wild animals with open garbage cans or litter. Avoid contact with stray and feral animals. Never adopt wild animals or bring them into your home.
Teach children never to handle unfamiliar animals, wild or domestic, even if they appear friendly.
Persons who have been bitten or scratched by wild or domestic animals should seek medical attention and report the injury to the Florida Department of Health in Miami-Dade County at 305-324-2400.
Thanks for reading CBS NEWS.
Create your free account or log in
for more features.