Mom Of Teen Involved In Fiery Crash Wants To Thank Daughter's Rescuers
LINCOLN (CBS13) — A day after a Lincoln teen was rescued from a fiery crash on Highway 65 in Lincoln, a mother is taking to social media to find the rescuers and thank them.
"It unnerved me all day today at work," said Terrie Madruga, who witnessed the aftermath of the crash.
The images make Madruga's heart sink.
"I couldn't imagine...it's every parent's worst nightmare that there is an accident and where is your kid," said Madruga.
She saw the crash as she pulled onto the Highway 65 southbound ramp Tuesday morning from Ferrari Ranch Road.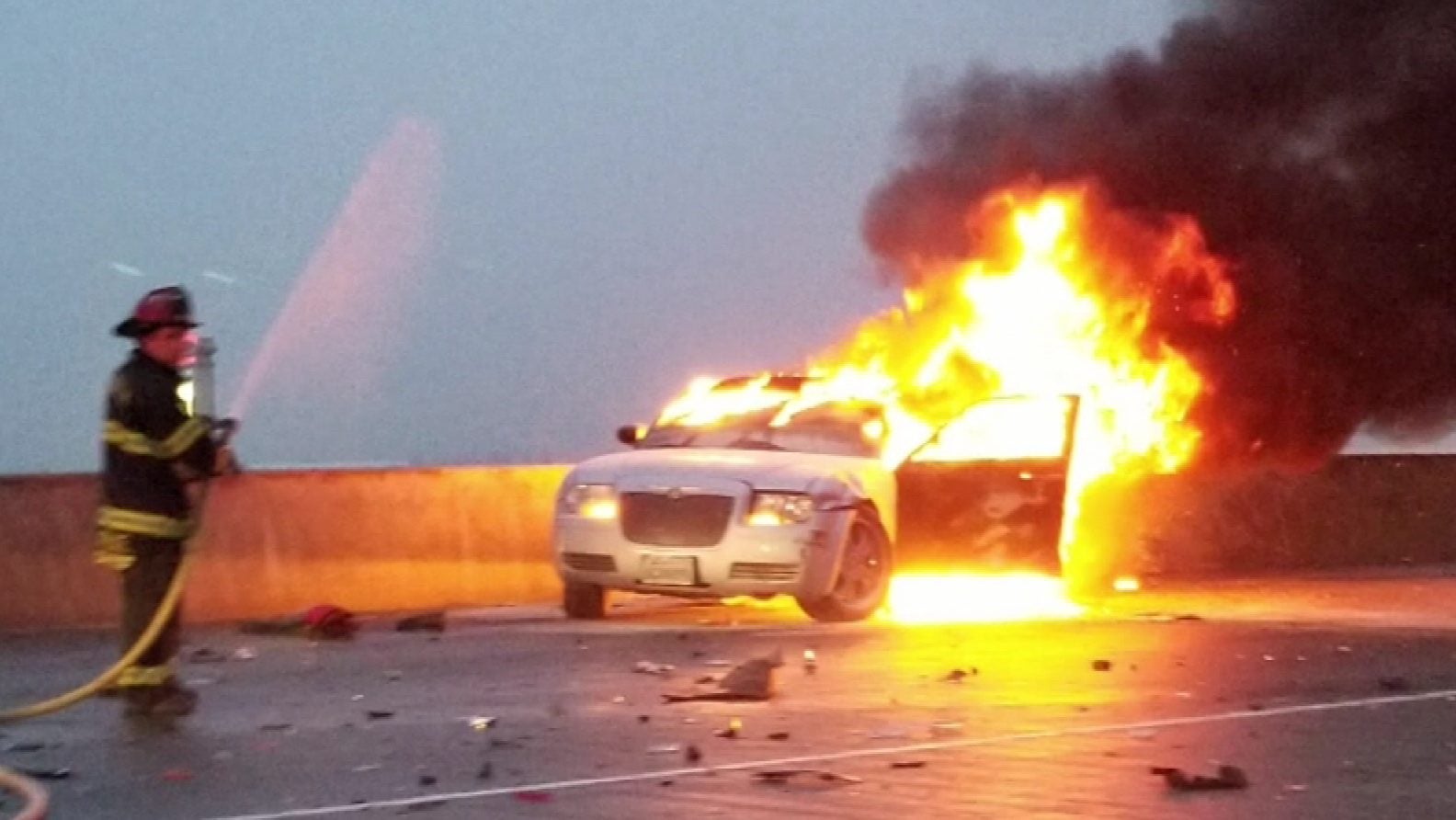 "It was so hot, my car was filling up with heat," said Madruga.
She and others making the morning commute, like Karen and Roger Salstrom saw the wrecked car, flames, and smoke.
"I thought maybe it would explode at some time," said Karen Salstrom, "that's what I was afraid of."
According to the California Highway Patrol, a girl in her late teens was entering the highway when she lost control on a wet surface. She skidded across traffic where she was hit by two other southbound cars.
"When you get to the top of the ramp. It's easy to slide up there," said Madruga, whose car has spun its wheels several times at that spot.
CHP says three other drivers not involved in the wreck stopped near the overpass to help. At least one of them pulled the teenager from the burning car.
"They're a hero because they valued saving that person," said Salstrom.
The woman's mother posted on Facebook later Tuesday morning saying "... my daughter was unconscious and pulled from the burning vehicle..."

She made a plea to find her daughter's rescuer, writing, "...I would like to thank him personally. He saved my daughter's life."
An unknown Samaritan was in the right place to react to a dangerous and potentially deadly situation.
"It's good to know that they're all watching out after each other," said Madruga.
Thanks for reading CBS NEWS.
Create your free account or log in
for more features.