Woman Kills 5-Year-Old Daughter By Pushing Her Down Stairs On Halloween, Chester County DA's Office Says
Follow CBSPHILLY Facebook | Twitter
PARKESBURG, Pa. (CBS) -- A woman is accused of killing her 5-year-old daughter on Halloween by pushing her down the stairs.
The Chester County District Attorney's Office says 25-year-old Ciara Robinson, of Parkesburg, has been charged with third-degree murder and aggravated assault. in the death of Amatulah "Amy" McLaughlin.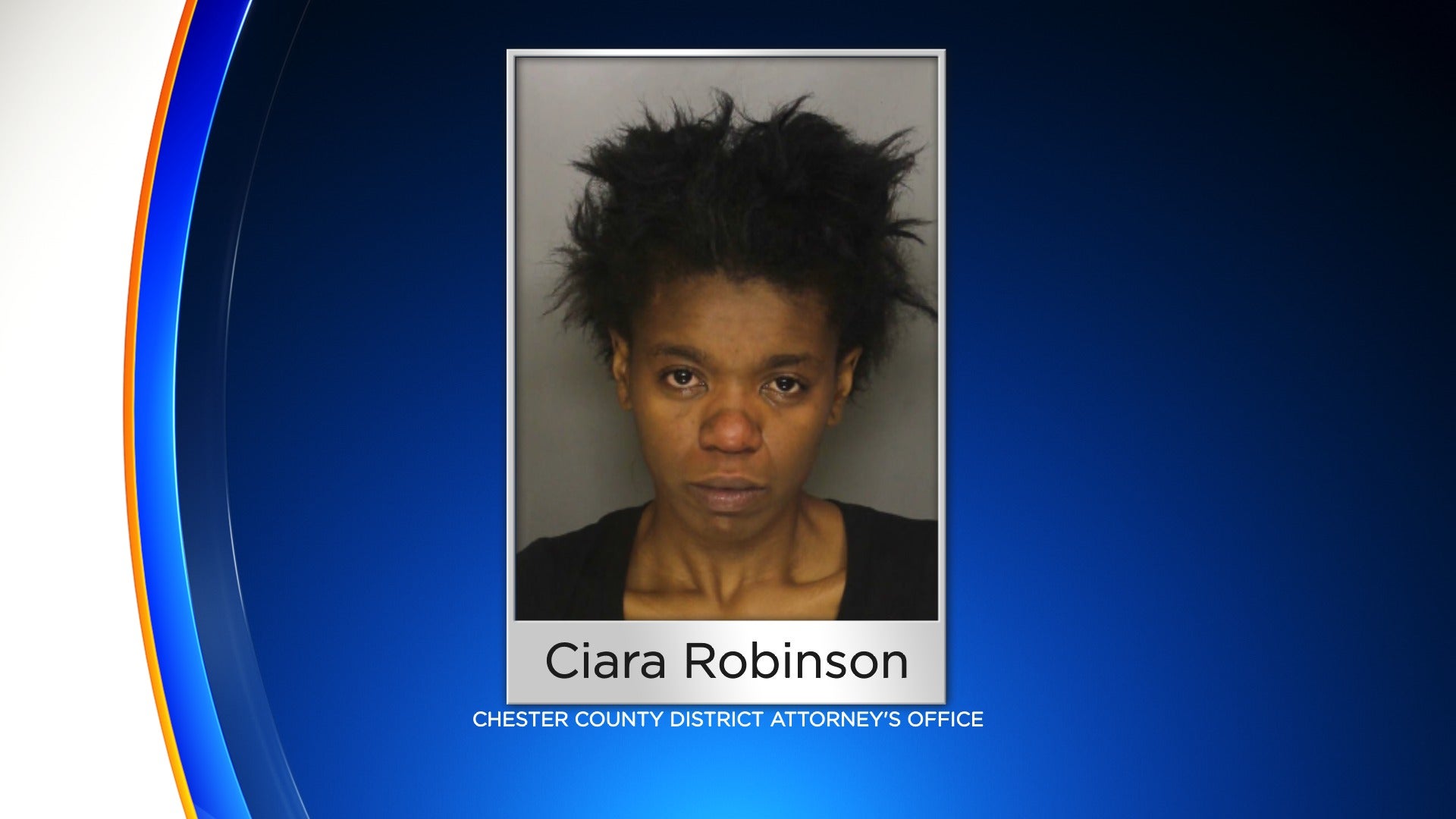 Parkesburg Borough Police were called to the 400 block of Walnut Street on Oct. 31. Authorities say Amy was dead for some time when they arrived.
Officials Investigating Mansion Explosion In Gladwyne
The Chester County DA's Office says an investigation revealed that Robinson became angry with Amy and intentionally pushed her down the 8- to 9-foot-tall stairs to the basement of the home. Amy struck her head on concrete when she hit the landing.
According to officials, Robinson told a friend, "I knocked [the victim] out … She won't wake up … I am going to jail."
An autopsy revealed that Amy died of blunt force trauma to the head, resulting in an acute subdural hematoma and an extremely swollen brain. The autopsy also revealed that Amy had been severely beaten over a period of time as she had extensive bruises, scars, puncture wounds, and strike marks over her arms, legs and back.
"This little girl was severely abused, culminating in her death. No child should have to live like this," said Chester County District Attorney Tom Hogan. "Our hearts are broken by the death of an innocent child. Working together, we will make sure that justice is served."
Officials say Robinson had been beating her young daughter since at least November 2017.
"When I look at photographs of this little girl, what I see is that she's often in clothes that cover up down all the way to her wrists and to her ankles," explained Hogan. "And like many abusers, it looks like this defendant made sure that she struck this child in places where it wouldn't show up until she did something that crossed all the way over and killed this little girl."
Robinson's 2-year-old son is unharmed and in protective custody.
'All Gone': Willey Farms Produce Market Destroyed By 5-Alarm Fire In Townsend
Anybody with information about this case should call Parkesburg Police at 610-857-3535 or Chester County Detective Jerry Davis at 610-344-6866.
Thanks for reading CBS NEWS.
Create your free account or log in
for more features.