Utility Companies Prepared For Outages As Ida's Remnants Hit Lehigh Valley
ALLENTOWN, Pa. (CBS) -- Flooding and power outages are big concerns right now in the Lehigh Valley. Emergency officials call Macungie a hotspot for potential flooding in Lehigh County.
Heavy rain was still falling late Wednesday night and the roads remain slick. Crews are preparing for the worst.
Workers at BELFOR Property Restoration in Allentown are gearing up for a potential flood of calls for flooded homes.
"The water levels are already up," Chris Moore with BELFOR said, "so it's not going to take much to cause everything to reflood again."
Over in Allentown, on Third Street, a driver slammed into a utility pole. It's not clear if the wet weather led to the crash, but witnesses saw the driver run from the scene
"I asked, 'Are you OK?' He said, 'Yes, but I don't have my license,' so he grabbed his stuff and took off," Julia Moyer said.
Meanwhile, utility companies like PPL Electric are preparing for potential power outages, but PPL has more than 80 personnel from the area on the ground in Louisiana, where they are helping crews with restoration efforts after Hurricane Ida.
Eyewitness News asked PPL officials if that could impact how power will be restored to homes and businesses in the Lehigh Valley if the power goes out.
"We carefully manage our resources to assure that we're able to meet needs of our customers while also supporting the needs of other electric utilities," Jane George with PPL said.
Emergency officials are urging people to stay off roads unless they must be.
If you are a PPL Electric customer, you can check for the latest outages in your area here.
Download the CBS Philly Weather App for the most up-to-date weather forecast. The app is free on Apple and Android devices.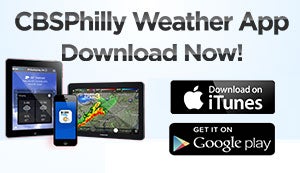 Thanks for reading CBS NEWS.
Create your free account or log in
for more features.