Crews Battling Massive Junkyard Fire In Falls Township, Bucks County
FALLS TOWNSHIP, Pa. (CBS) -- Authorities are working to learn what sparked a massive junkyard fire in Falls Township, Bucks County, and the flames were so intense that people were calling in reports from New Jersey. Heavy smoke and flames were visible in the area around Middle and Solar Drives in Falls Township.
Chopper 3 was live over the scene around 3 p.m. Thursday.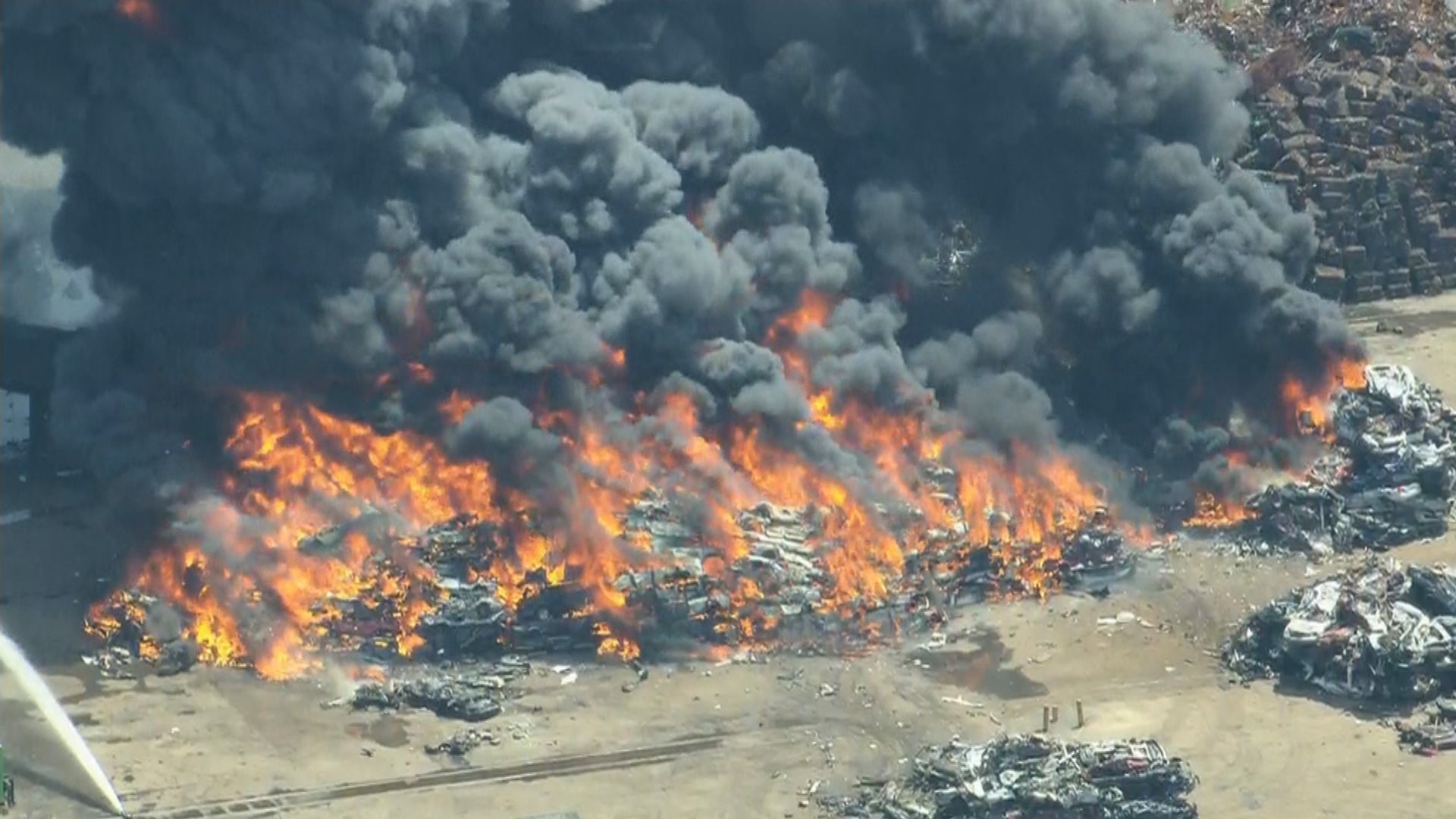 Falls Township Police Lt. Henry Ward told Eyewitness News the fire is burning in a metal recycling facility inside the U.S. Steel Mill.
Ward says it's essentially a giant scrap pile composed of crushed used cards, but it does include rubber and some fuel on those metal pieces and that is why fire and smoke have flared up at points throughout the afternoon.
The fire happened inside a 1,000-acre privacy property adjacent to the Delaware River.
Bucks County Emergency Management Director Audrey Kenney says her team is receiving calls from both the Pennsylvania and New Jersey side of the Delaware River from residents saying they can see the smoke and flames.
Bucks County EMS says about 20 fire apparatus are on scene working to get control of the fire.
The call initially came to the Fairless Hills Fire Department.
Officials say buildings nearby the fire have been hosed off and are not in danger.
Bucks County EMS says tankers are bringing water to the scene.
What sparked the fire remains unknown.
Ward told Eyewitness News this happens "often," but usually not this big and for that reason, fire crews will be on the scene likely for several days to monitor any threat for residual hot spots and fires.
There are no reports of any injuries.
CBS3's Alicia Roberts contributed to this report.
Thanks for reading CBS NEWS.
Create your free account or log in
for more features.