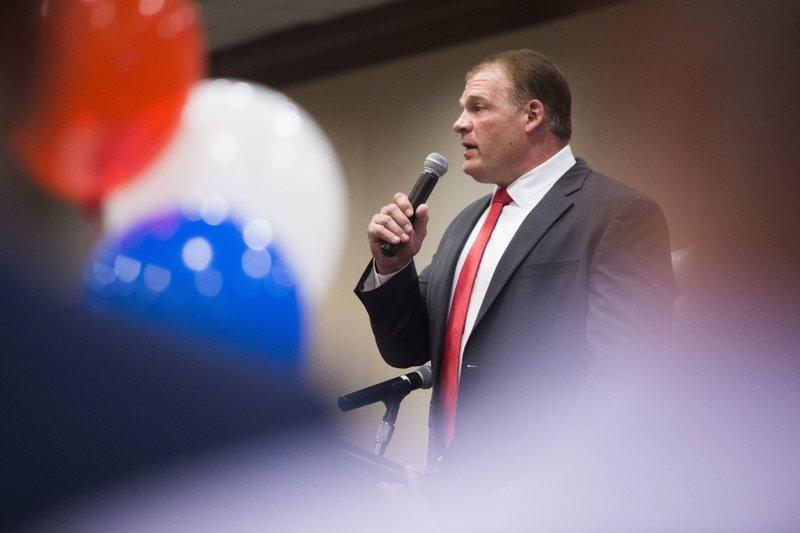 Glenn Jacobs, WWE wrestler known as Kane, will be next mayor of Knox County, Tennessee
Glenn Jacobs, the WWE wrestler better known by his stage name Kane, was elected mayor of Knox County, Tennessee on Thursday. Due to be sworn in on September 1, Jacobs will replace fellow Republican Tim Burchett, who is running for Congress.
The WWE tweeted its congratulations Thursday night.
He last appeared in the ring recently, in June, for a WWE episode of "SmackDown Live," which took place during his mayoral campaign. In addition to his wrestling career, Jacobs is a libertarian activist who runs his own insurance and real estate companies. In 2013, tea party groups tried to recruit Jacobs to challenge Republican Sen. Lamar Alexander, but the seven-foot-tall WWE star eventually declined to run.
In his victory speech Thursday night, Jacobs said his decision to run was met with "pretty resounding laughter" from some politicians, according to the Knoxville News Sentinel. He narrowly won the GOP nomination in May.
In a 2013 interview with the Daily Caller, Jacobs said that he became a libertarian after he began reading "Austrian school" economists like Henry Hazlitt, Ludwig von Mises, and Murray Rothbard.
"My interest in economics just basically comes because I think I'm a curious person, and I'm interested in how the world works," Jacobs told the outlet. "I never studied economics in college because I thought it was all about numbers, and statistics and formula, and computer models. And then I heard about Austrian economics, and I was like, well that's interesting. And then I started studying Austrian economics, and for those who aren't familiar with Austrian economics, it's completely different than the prevailing school of economics, which is Keynesianism. And Keynesianism is all about numbers and formulas."
Jacobs defeated Democratic candidate Linda Haney in a landslide on Thursday. Haney, a retired small business owner, was considered a long shot in the heavily Republican county that includes Knoxville, the state's third-largest city. Jacobs praised Haney for running a campaign in a county that's hard to win as a Democrat, CBS affiliate WVLT reports.
Thanks for reading CBS NEWS.
Create your free account or log in
for more features.