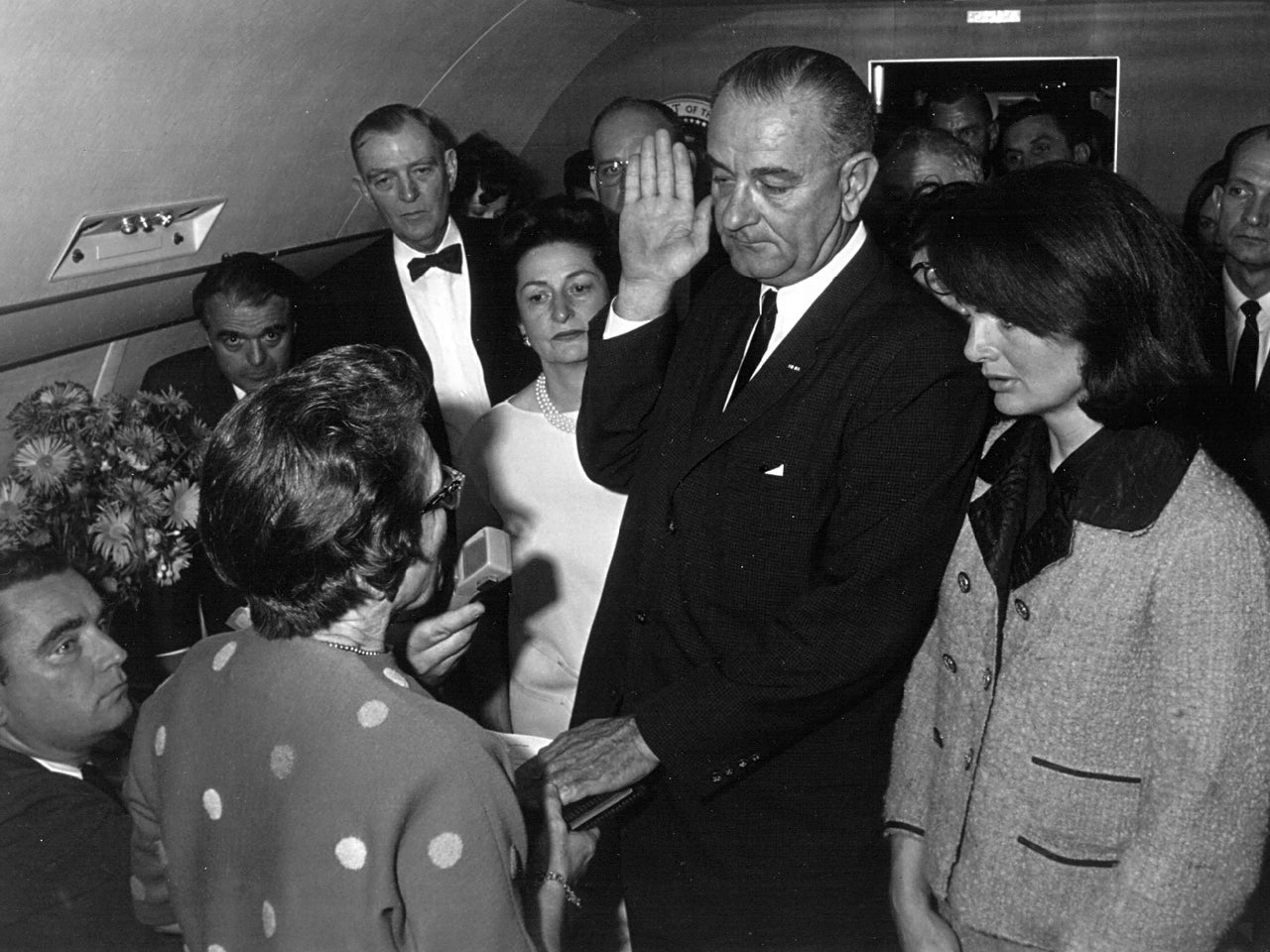 Writer: LBJ changed "in a moment" after JFK death
(CBS News) The assassination of President John F. Kennedy changed the world in a moment, but according to author Robert Caro, it was President Lyndon B. Johnson who was drastically - and immediately - altered by the event.
Caro said Tuesday on "CBS This Morning," "To see him (be sworn in as president on Nov. 22, 1963), it's like he changes in a moment. (He changed) from the insecurity of the vice presidential years - where he had been treated very badly and acted hanging dog and gloomy - (to) suddenly...(witnesses said) when they saw him on the plane, when he gets back to Air Force One in Dallas, they said they saw a different man. I mean, he was in charge."
Chilling tape from Air Force One on day JFK shot
Writer: Kennedys had royal outlook on presidency
Pictures: Children of Camelot
Jackie Kennedy's devotion to White House revealed
LBJ returns under Robert Caro's scrutiny
Caro, a Pulitzer Prize winner, has spent more than 30 years researching the life of Johnson and has now released "The Passage of Power," the fourth in his series of books on Johnson.
The book also details the tense relationship between Johnson and Robert F. Kennedy.
"You don't want to use words like this as a historian, but hatred is the right word to describe Robert Kennedy and Lyndon Johnson," Caro said. "They hated each other from the first time they met. Someone said the first time they met, it was like two strange dogs walking into a room and there was a low growl and the hair rises on their neck. It never stops. ... (Robert Kennedy) can humiliate Johnson and he humiliates him at every opportunity and then with the crack of a gunshot, the world is reversed and Johnson has the power over Bobby Kennedy."
But Johnson always feared Robert Kennedy, Caro said. "He hated (Robert Kennedy), but he knew what a great politician he was because you know why? He had been fighting against him for the 1960 nomination. Bobby Kennedy was running Jack's campaign. Johnson was known as the best vote counter. He realizes there's a guy against him who's just as good as he is."
For more with Caro on his book, his writing process and why he always wears a suit and tie, watch the video in the player above.
Thanks for reading CBS NEWS.
Create your free account or log in
for more features.