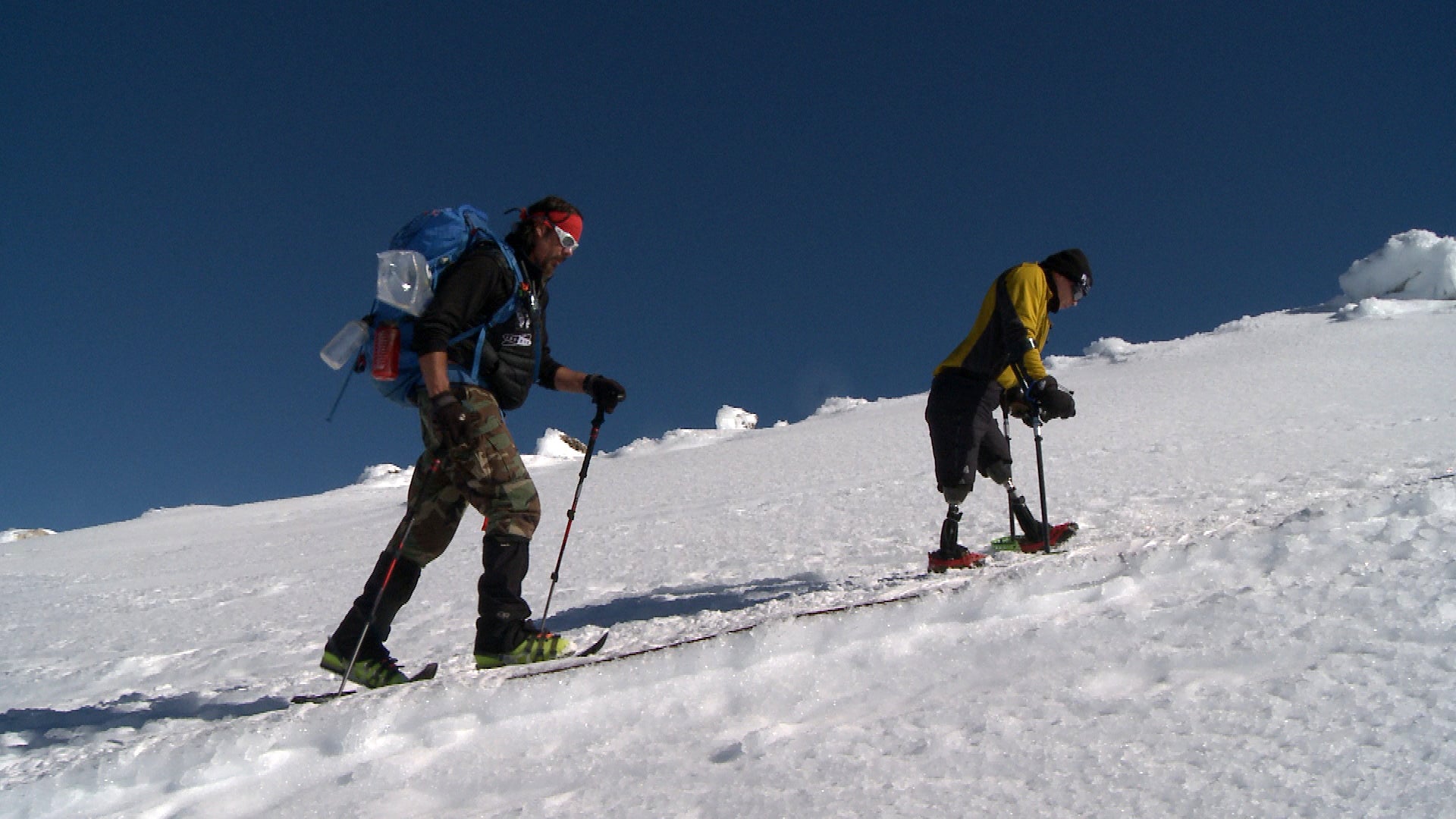 Wounded vets do the impossible
You don't need two legs to climb a mountain. Some of America's most severely wounded veterans are using their hearts and minds to summit some of the world's tallest mountains and overcome the disabilities war has dealt them. 60 MIinutes cameras follow one of them, a double amputee, on his quest to climb Australia's highest peak. Lara Logan speaks to him and others who have endured a tough brand of therapy called "The Heroes Project," for a story to be broadcast on 60 Minutes Sunday, Jan. 11 at 8 p.m. ET and 7 p.m. PT.
Pfc. Isaac Blunt lost both his legs, plus an eye, to an IED in Afghanistan. Climbing a mountain would make him get out of his wheelchair and into specially designed prosthetic climbing legs. 60 Minutes and a crew from the Heroes Project, including Founder Tim Medvetz, followed him up Mt. Kosciuszko in Australia on a winter climb made more difficult because of an unexpectedly severe storm that covered the mountain in snow.
Why did he want to do this? "I knew that it was going to be a challenge...I'd have to get out of my chair," he says. "Have to start doing everything that I've been wanting to do," says Blunt. The trek was agonizing for Blunt, the pressure his prostheses put on his stumps causing untold pain. But the more difficult the climb, the more rehabilitative the exercise is, according to Medvetz. "Toughest part is working through the pain," says Medvetz. "At some point it becomes more mental than physical...where it comes down to this and this," he says, pointing to his heart and his brain.
"It's miserable...high altitude mountaineering...it's just pure suffering," says Medvetz. "You're freezing and you're starving...you're aching...it's just horrible." He founded the Heroes Project after his own mountaineering experience helped him overcome injuries from a devastating motorcycle accident.
Marine Cpl. Kionte Storey knows the drill. Medvetz took the veteran, who lost a leg in Afghanistan, to Antarctica to climb Mt. Vinson. The climb took two weeks, but was well worth the suffering. "Going through my injury, I lost myself...you hit that suicidal plateau and getting to the top of that mountain, I felt like I found who I actually was, who I am and what I can do," says Storey.
Marine Staff Sgt. Mark Zambon made it to the top of Tanzania's Mt. Kilimanjaro, despite losing both legs on the battlefield in Afghanistan. "That answered it for me, that this injury does not define my life. I define it," he tells Logan. Says Medvetz, "Big mountains like that, they... forget that they even lost their legs. They can do that, they can do anything."
Thanks for reading CBS NEWS.
Create your free account or log in
for more features.