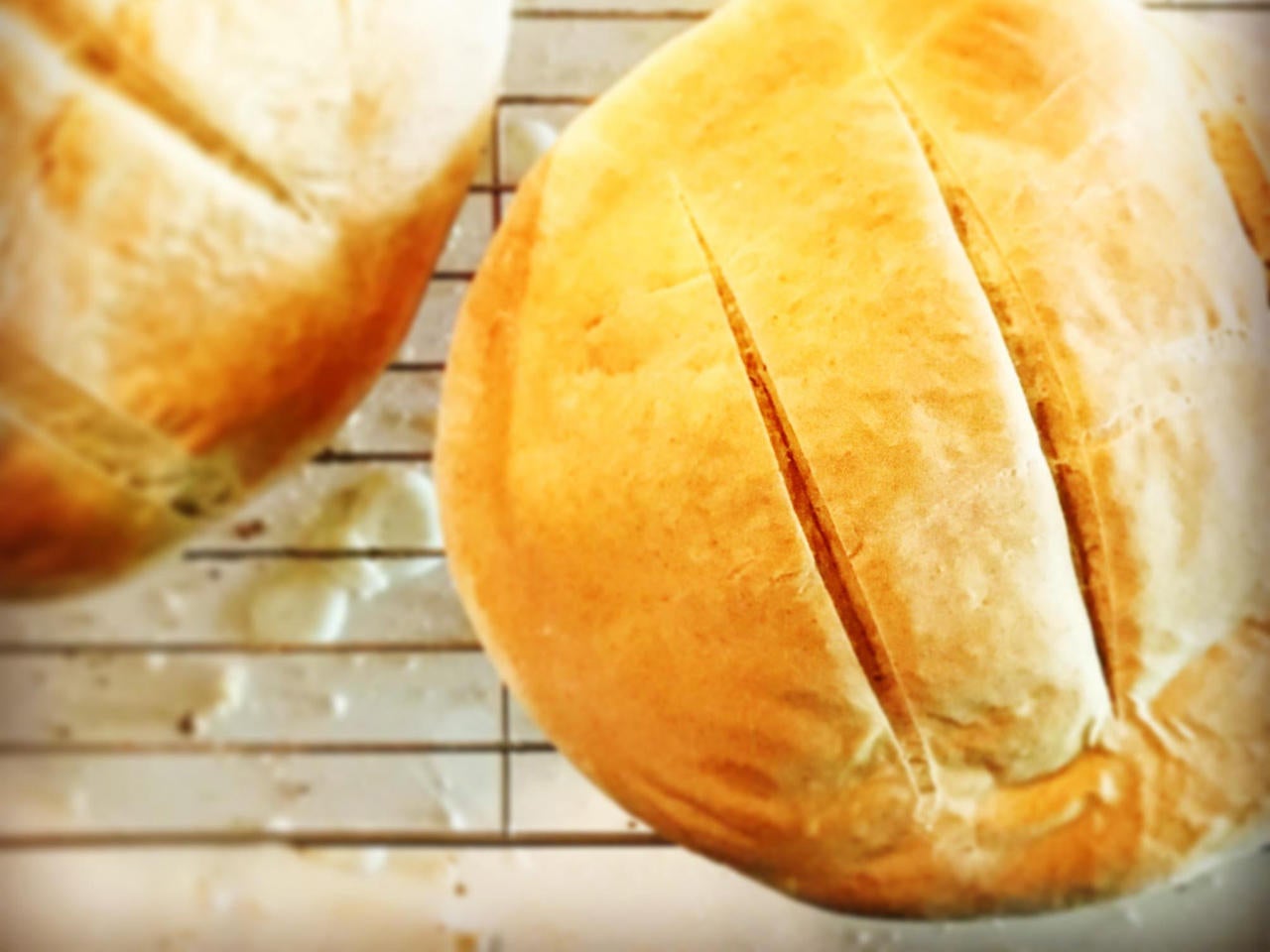 Wisconsin recipes: Morning-of Breakfast Bread
Kriss Marion, of the Circle M Farm in Blanchardville, Wis., is one of the plaintiffs in a case aimed at ending Wisconsin's ban on selling homemade cookies.
She writes: "We rise quite early here on the farm, but making fresh bread before our bed-and-breakfast guests come to the table is still a challenge. This quick-rising, slightly sweet loaf is that rare bread recipe that is ready in about an hour, from bowl to cutting board.
"Try this the next time you host a morning gathering. Who doesn't want to wake up to the smell of yeasty bread coming out of the oven? Serve with home-canned jam and you've got the perfect cottage-food treat!
"For a savory appetizer, I serve small triangles of this bread slathered in chive goat cheese, topped with sliced radishes and sprinkled with fresh pepper. Colorful and zesty, it works at breakfast or dinner."

Morning-of Breakfast Bread by Kriss Marion
Ingredients:
5 1/4 cups flour (bread flour will make a more cohesive loaf, but all purpose works, too)
4 Tbsp. sugar
1 1/2 tsp. salt
1 1/2 Tbsp. (rounded) instant yeast
1 1/2 Tbsp. olive oil
2 cups warm water from the tap, warm to touch
Directions:
Mix dry ingredients in a large stand mixer with whisk or regular beater. Switch to dough hook. Add oil and water. Mix for 1 minute and then check the consistency of the dough. The dough should be very sticky. If it is too dry, add more water. Mix for 5 minutes.
Turn dough out onto oiled surface. Knead briefly until it has a smooth, even consistency, just a few turns. Divide dough into two pieces and shape loaves into desired shapes and place on greased baking sheets. Cover with a large dish towel and let rise for 25 minutes.
While loaves are rising, preheat oven to 350 degrees Fahrenheit. When the kitchen is cool, I let the loaves rise on top of the stove.
When loaves are ready to go into the oven, use a sharp knife to make several slashes in the top. Make each cut about 1/4-inch deep at a 30-degree angle. Bake loaves for 25 minutes, or until they are golden brown. Brush with olive oil, if desired.

For more info:

Also check out:
Thanks for reading CBS NEWS.
Create your free account or log in
for more features.