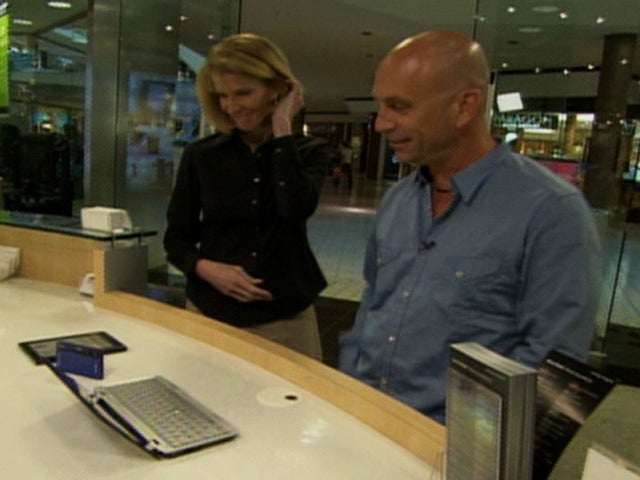 Will Bruce Lisker Return to Prison Because of a Technicality? The Calif. AG is Betting On It
LOS ANGELES (CBS) We are outraged when a legal "technicality" frees a guilty person from prosecution and prison, but what about when a "technicality" is used as an excuse to put a person IN prison? As crazy as that sounds, the California Attorney General hopes to do just that to a 45-year-old man by the name of Bruce Lisker.
Last year, Lisker was released after spending 26 years in prison for the murder of his mother. Lisker's release came after a federal judge ruled that the evidence used to convict him was either questionable or utterly false.

Lisker owes much of his new-found freedom to a heroic Los Angeles Police Watch Commander, Lieutenant Jim Gavin. Gavin was an internal affairs officer when he stumbled across evidence that indicated Lisker didn't get a fair trial. He found that the arresting detective in the case, Andrew Monsue, had jumped to conclusions in his investigation, ignoring exculpatory evidence. Worse, Gavin discovered that the detective had lied to the Parole Board to help keep Lisker in prison. When Gavin revealed what he had uncovered, Lisker was given a hearing that eventually led to his release last fall. No official action was taken against Detective Monsue, but he chose to retire from the police force shortly after the L.A. Times ran a series of articles about the case.
The California Attorney General's office had an opportunity then to appeal the decision, but chose not to. So it came as a shock when last month, a full year later, the office asked the same federal judge to reverse her decision to overturn Lisker's murder conviction. As Bruce Lisker's attorney described it to me, "The Attorney General has buyer's remorse!"
The reason for the change of heart -- a new federal court decision in an unrelated case. In July, the U.S. 9th Circuit Court of Appeals ruled that inmates can't be late filing petitions for release, even if they can prove they are actually innocent. So, accordingly, the California Attorney General is now demanding Bruce Lisker be thrown back in prison.
Doesn't matter that he never received a fair trial.
Doesn't matter that a detective apparently lied to keep him in prison.
Doesn't matter that Bruce Lisker is most likely innocent of murder.
According to the California Attorney General, all that matters is that Bruce Lisker missed a statutory deadline when he filed his petition to prove his wrongful conviction claims.
So far, Lisker remains free. Last week, the federal judge who ordered his release a year ago came to his rescue again and dismissed the Attorney General's motion. The Attorney General now has thirty days to file an appeal.
This Saturday night, CBS News 48 Hours Mystery will air my nearly two years-in-the-making report on Bruce Lisker's case and his fight to prove his innocence. Lt. Gavin risked his own career to help Lisker - a man he had never met - because it was the right thing to do. It would be a shame if, after all that, Lisker ends up back in prison, not because of guilt, but because of a technicality.
MORE ON 48 HOURS | MYSTERY
Click here for more on the case.
_____________________________________________________________________________________

Erin Moriarty is an attorney and an award-winning correspondent for CBS News. She covered the Oklahoma City bombing, the Columbine High School shootings, the 9/11 investigation overseas and the Iraq War in 2003. Moriarty has won nine national Emmy Awards and a 2001 Press Club Award, among others. She has been a correspondent for 48 Hours | Mystery since 1990.

Thanks for reading CBS NEWS.
Create your free account or log in
for more features.