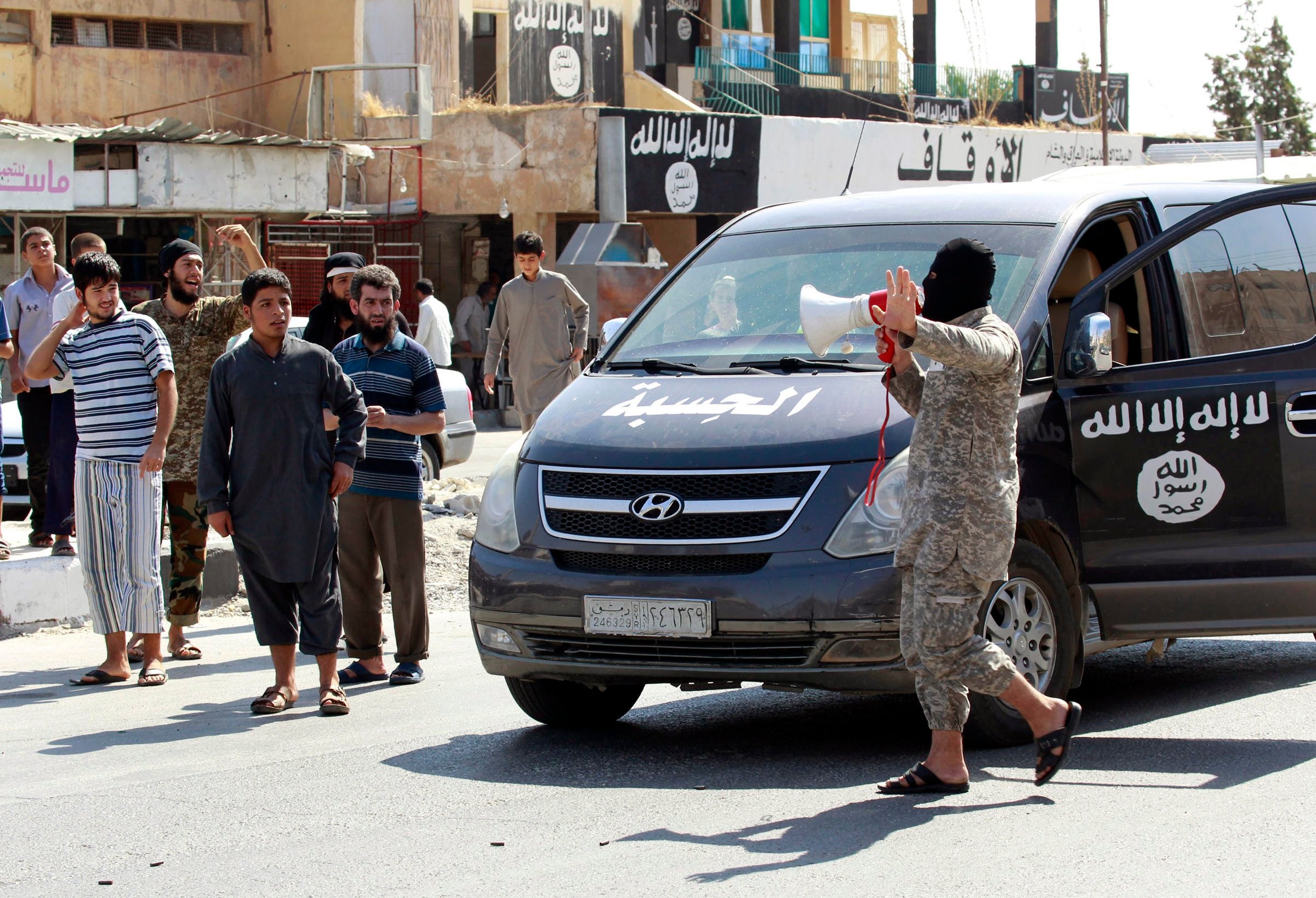 Why Obama doesn't "have a strategy yet" in Syria
It was a blunt comment that when taken out of context could seem fairly alarming: "We don't have a strategy yet," President Obama said Thursday with respect to his plans to fight Islamic extremists in Syria.
The White House quickly tried to explain Mr. Obama's remarks, clarifying that the president has a broader strategy for fighting groups that pose a threat to U.S. interests, such as the Islamic State of Iraq and Syria (ISIS). However, he hasn't decided yet whether military action in Syria fits into that strategy.
"The president was candid about the fact that the Pentagon is reviewing options military options that may be available to him," White House spokesman Josh Earnest said Friday.
The U.S. decided weeks ago to use air strikes to fight ISIS in Iraq. When the president said there's no strategy yet to do the same in Syria, he was acknowledging that the political circumstances in Syria are very different.
"I think he was just using shorthand to basically say it's a little more complicated in Syria if we want to do it smartly and within the bounds of a legal framework," Brian Katulis, a senior fellow at the Center for American Progress told CBS News. "It's spot on to say we're going to look before we leap, and that is in and of itself a strategy -- as opposed to the 'shock and awe' in Iraq."
As he articulated in a speech at West Point earlier this year, Mr. Obama's counter-terrorism strategy focuses on building more effective partnerships with countries where terrorist networks want to seek a foothold.
"If we rely only on America's military might, there's no question... they could have a substantial impact on the battlefield," Earnest said Friday. "But if we want to make sure [ISIS] doesn't come back, we need to make sure we have effective partners."
The administration has been encouraged by the developments in Iraq, where Nouri al-Maliki, Iraq's prime minister for the past eight years, recently stepped down. Iraq's new leaders "seem to be pursuing the kind of inclusive agenda we'd like to see," Earnest said.
While Iraq builds up a stronger political infrastructure, the U.S. has been able to help through diplomacy and with military support for Iraqi and Kurdish security forces. U.S. air strikes, meanwhile, helped Iraq win back control of the Mosul Dam and helped blunt the advance of ISIS in Erbil.
In Syria, however, "we don't have a regime we want to see win," Daniel Serwer, a professor at Johns Hopkins School of Advanced International Studies and a scholar at Middle East Institute, told CBS News. Any assault on ISIS in Syria could inadvertently strengthen Syrian President Bashar al-Assad, and the Obama administration has made clear it opposes the Assad regime.
At this point, Serwer said, the administration hasn't adopted a military strategy in Syria because it hasn't adopted a clear objective in its fight against ISIS.
"Are the objectives just to contain the beast, or to roll it back, or to defeat it?" he said. "Those are three different things, and they require three different ways and means."
There is a moderate opposition in Syria, but it is "nowhere near strong enough on its own to defeat both [ISIS] and the regime," Serwer said. "If you're going to roll back ISIS... you're not only going to have to ensure our friends benefit, you're going to have to make sure our friends govern the place. If they can't administer justice, sooner or later, [ISIS] will be back."
Earlier in the month, members of the administration seemed ready to take a more aggressive posture against ISIS in Syria. Gen. Martin Dempsey, the chairman of the Joint Chiefs of Staff, said that ISIS must not only be contained, but "will eventually have to be defeated."
Earnest on Friday declined to characterize Mr. Obama's discussions with his national security team. He did say, however, that the president likes to hear different opinions on an issue before coming to a decision.
"It wouldn't be particularly helpful to the president of the United States if everybody sitting around the table had exactly the same opinion or exactly the same perspective on this challenge," he said.
While some, like Texas Gov. Rick Perry, have suggested Obama's decision-making process amounts to "dithering," Katulis said that the lack of a military strategy for Syria doesn't seem that unusual at this point.
"This may take some time," he said, noting that after ISIS swept into Mosul in Iraq, it was about two months before the U.S. launched air strikes.
The president announced yesterday that he's sending Secretary of State John Kerry to the region to "continue to build the coalition that's needed to meet this threat."
There are certainly other nations in the region that have more at risk from ISIS, Serwer noted, such as Turkey or Saudi Arabia. Kerry could ask them to step up in the fight against ISIS in Syria. Still, he said, "burden sharing requires the the United States have a strategy."
CBS News Senior National Security Analyst Juan Zarate added, "The Administration has yet to define what our goal is, whether we are going to lead an effort to confront the the group, and what resources will be applied."
Thanks for reading CBS NEWS.
Create your free account or log in
for more features.