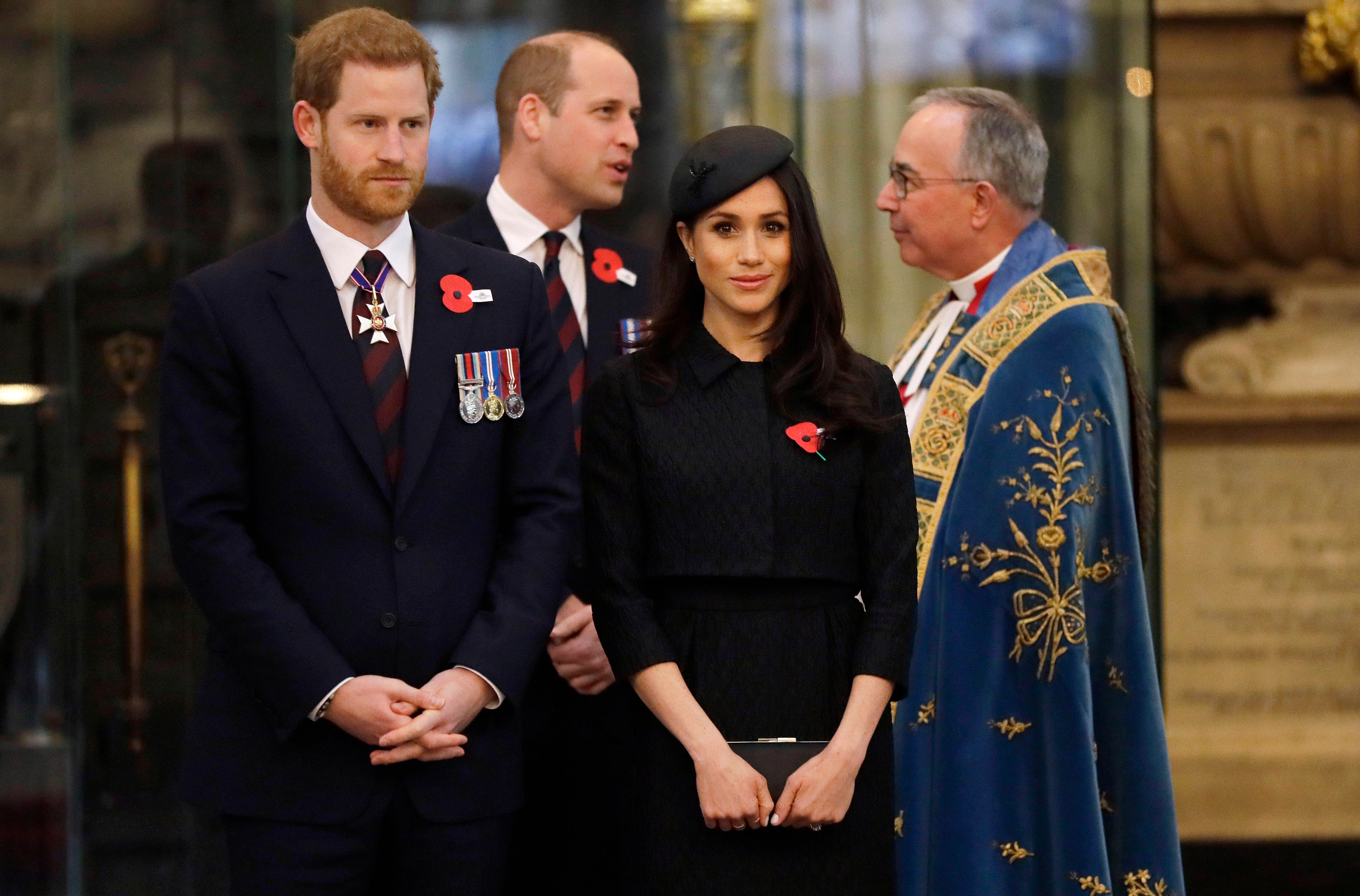 Who will walk Meghan Markle down the aisle at royal wedding?
With just days to go until the royal wedding on Saturday, Meghan Markle is apparently ironing out a major wrinkle in the plans: Who will walk her down the aisle to marry Prince Harry? Her father, Thomas Markle, was supposed to do the honors, but following several days of conflicting reports about whether he will or won't attend his daughter's wedding, he told TMZ he needs to undergo heart surgery and won't be able to travel. He sparked controversy earlier in the week when he posed for embarrassing photos in exchange for payment from a paparazzi agency, and amid the tabloid frenzy said he had suffered a heart attack.
The flurry of reports set off speculation about who would walk Markle down the aisle at Windsor Castle if her father wasn't there.
There is no set rule that dictates who walks the royal bride down the aisle, The Perfect Day, a U.K.-based wedding forum, says. "It is traditional for the bride to walk down on the right arm of whomever gives her away. Her hand shall then be placed into the groom's as an act of 'giving her away,'" the publication writes in their "Definitive Guide to Wedding Etiquette."
Here are some of the possibilities.
Doria Ragland, Markle's mother
Her mother, Doria Ragland, is one potential option. Markle's parents are divorced and she appears to be closer to her mother than her father. Ragland, a yoga teacher and social worker in Los Angeles, was seen with her daughter and Prince Harry at the Invictus games last September, Entertainment Tonight reports.
She has also been helping Markle with some of the wedding planning. It was rumored that Ragland would walk her daughter down the aisle back in January, when the royal couple first announced their engagement.
Prince Charles
Markle's future father-in-law, Prince Charles, is also a viable option. Many brides are walked down the aisle by their fiancé's father; this typically happens when the bride's father is deceased. In Markle's case, the future King of England could be the one to do the honors.
Prince William
Prince Harry's older brother, Prince William, and his wife Catherine, Duchess of Cambridge, were some of the first members of the royal family to meet Meghan, ET reports. Therefore, it makes sense that Prince William could step in to walk Markle down the aisle, due to the couples' closeness.
The royal family has had a similar situation in the past. When the late Princess Margaret wed Anthony Armstrong-Jones in 1960, Prince Philip -- the husband of her sister, Queen Elizabeth II -- accompanied her down the aisle, according to Town & Country. Princess Margaret had her brother-in-law walk her down the aisle because her father, King George VI, had died before the wedding.
Prince Harry
Although there is no firm rule as to who should walk a bride down the aisle, one person is highly unlikely: Prince Harry. During U.K. weddings, the groom traditionally has his back to the congregation and does not watch the bride walk down the aisle, Inside Weddings says. This is a tradition Prince William and Duchess Kate stuck to.
No one
It is even possible Markle will walk herself down the aisle.
It's unconfirmed at this point which, if any, of these options are under consideration, or if Markle's father is really going to skip the wedding, as he said Monday. Thomas Markle told TMZ that he does not want to embarrass his daughter or the royal family after taking several staged photos for a paparazzi agency.
Kensington Palace released a statement saying, "This is a deeply personal moment for Ms. Markle in the days before her wedding. She and Prince Harry ask again for understanding and respect to be extended to Mr. Markle in this difficult situation."
Thanks for reading CBS NEWS.
Create your free account or log in
for more features.