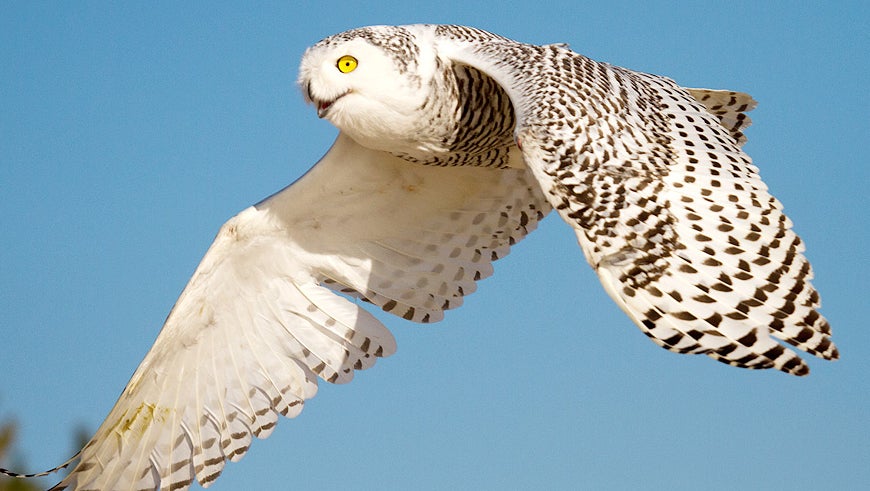 Who? Where? Snowy owls are flocking to East Coast
DUXBURY, Mass. – It's just about the best winter ever for birdwatchers in the Northeast, at least for those interested in the snowy owl.
"Right now, we're just trying to get a look at a snowy owl," said Norman Smith, a director at the Massachusetts Audubon Society. "We don't want to disturb it, but we want to get a decent look at it."

But the trip the snowy owls have been making, 3,000 miles from their usual habitat in the Arctic Circle, has put these magnificent creatures in danger.

"We have removed 53 from Logan Airport," said Smith, adding that in a normal winter, around six of the birds would have been seen around the Boston airport.

"This will be the biggest year for snowy owls that certainly I've ever seen," he said.

Which means that if you live on the East Coast, you no longer have to rent a movie to see the owl harry Potter made famous. They've been spotted as far south as Florida.

"They have almost a built-in gyroscope in their heads," said Smith.

Smith know as much as anyone about the snowy owl. The largest owl in North America, it weighs about 5 pounds and has a 5-foot wingspan. But even Smith is stumped as to why so many are showing up so far away from their normal habitat.

"It's a mystery," he said.
He can explain the large numbers found at Logan, and other airports, where they pose great danger to planes landing and taking off.

"If you took away the terminals, the planes, the runways at Logan, there's 1,800 acres of wide-open habitat that looks very much like the Arctic tundra," Smith said.

But as for why they're so far from home, the most popular theory is a spike in their population last season that has outpaced their food supply in the Arctic. But Smith weighs and measures each one he catches, and they're not malnourished. The mystery thickens.

Smith tags each owl he catches and releases each one on the coast south of Boston.


He loves watching them take flight with such majesty and grace, even if he has no idea why they're headed the exact opposite direction he once would have expected them to go.
Thanks for reading CBS NEWS.
Create your free account or log in
for more features.