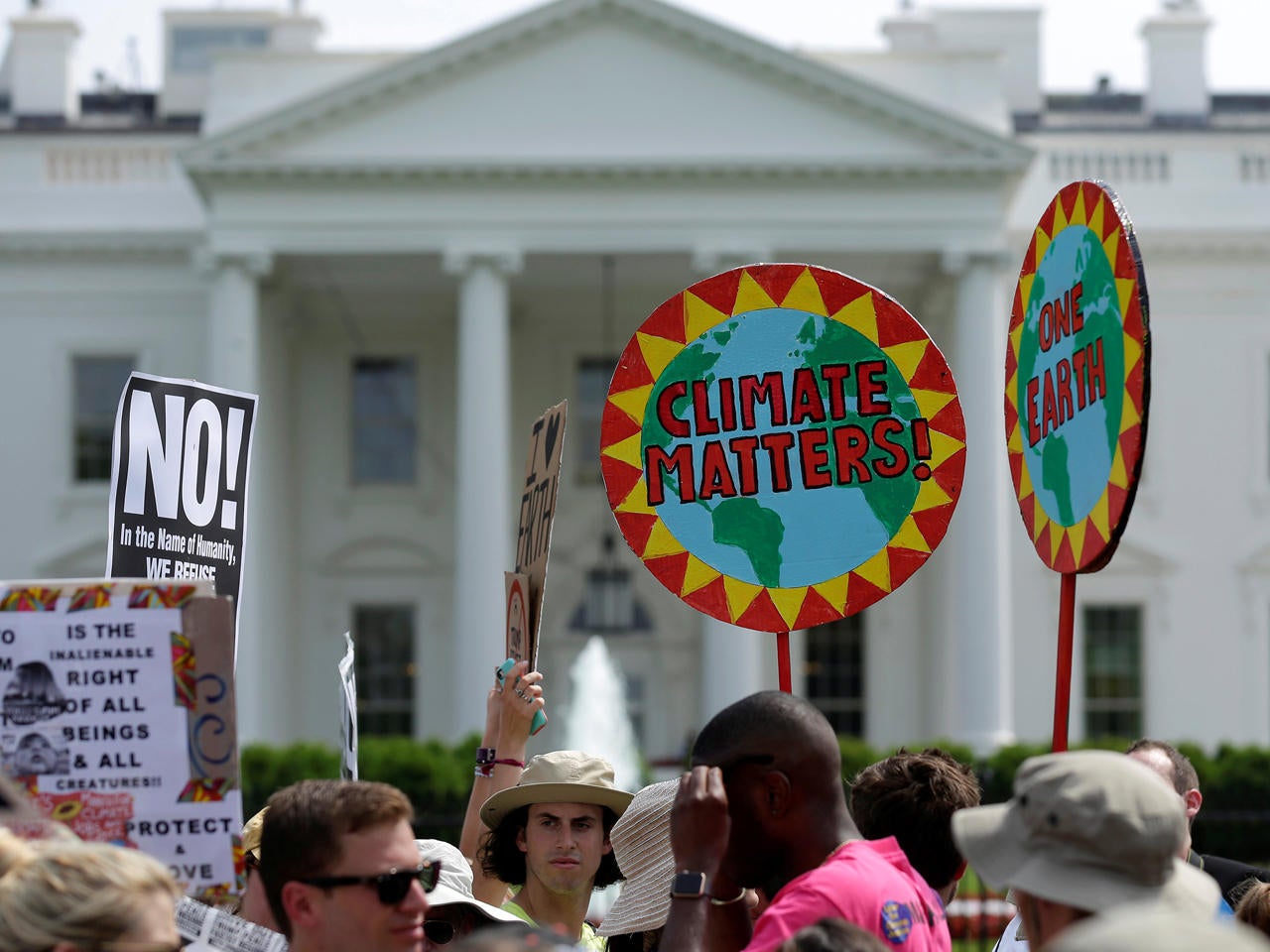 White House postpones Paris climate agreement meeting for second time
White House advisers have postponed a crucial meeting on the Paris climate agreement as the Trump White House has yet to confirm where they stand on the accord.
A senior White House official confirmed the reports to CBS News, citing "scheduling conflicts," but it is unclear when the meeting will be rescheduled.
According to White House officials, Mr. Trump's eldest daughter Ivanka was set to meet with Cabinet officials and department heads to discuss whether to abandon the treaty altogether. Her meetings with EPA administrator Scott Pruitt and Sen. Lisa Murkowski were just some of the discussions she is holding over the next two weeks as part of her White House "listening tour."
This is the second time the White House has pushed back the meeting to discuss the future of the U.S. involvement in the agreement, which secured backing of 195 nations in 2015, again citing difficulties coordinating travel schedules with various advisers.
European countries have urged the U.S. to continue to remain in the agreement, including newest French President Emmanuel Macron, who released a video on social media, pleading in English for American scientists and researchers to come to France to continue their work on climate change.
Macron delivered a pointed dig toward Mr. Trump, calling out his recent threats to deliver sweeping budget cuts to environmental agencies.
"I do know how your new president has decided to jeopardize your budget, your initiatives as he is extremely skeptical about climate change. I have no doubt about climate change and how committed we have to be regarding this issue," said Macron in the video.
While the White House appears to not have yet to decide where they stand on the agreement, envoys convened talks on Monday in Germany discussing the implementation of the deal to combat the effects of global warming.
Officials are working over 10 days of talks in Bonn to see how to implement the agreement in order to cut carbon emissions.
Thanks for reading CBS NEWS.
Create your free account or log in
for more features.