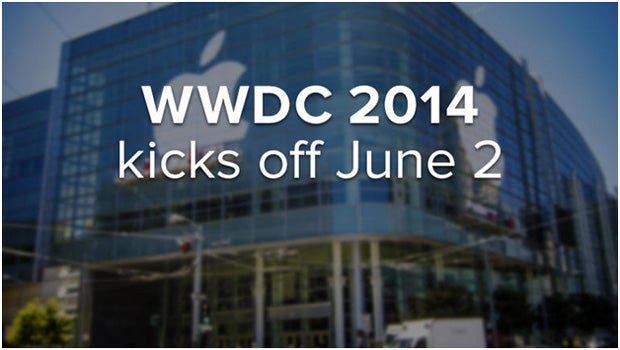 What to expect at the 2014 Apple Worldwide Developers Conference
Apple, always a notoriously secretive company, has kept the rumor mill going on overdrive for months about what may be in store at this year's Worldwide Developers Conference, which runs June 2-6 in San Francisco.
The keynote is scheduled for 10 a.m. PT (1 p.m. ET) on Monday, and the company has promised it's working on its "best product pipeline in 25 years."
Ahead of the conference, Apple put at least one big rumor to rest by announcing its plans to acquire Beats Electronics, the headphone and music streaming company, for $3 billion. Which of these other possible plans will pan out?
"Smart Home" Technology
Apple is reportedly getting ready to launch a "smart home" system that will allow users to control their home's lights, security system, and other connected appliances via their Apple device. Last November the tech giant filed patents for a system that did not require manual input to control -- it would be based on location awareness. So the air conditioning could automatically turn on as you headed home from work, and the lights would turn themselves on when you arrived.
The next iPhone
First reported a few weeks after the iPhones 5S and 5C became available last fall, the next iPhone is most likely to have a larger screen. The iPhone 6 -- or whatever the next reiteration of the popular smartphone is called -- may be available with 4.7 inch and 5.5 inch screens, according to a February report by the South China Morning Post. Further evidence that larger screen sizes were in the works could be seen in internal reports, which were revealed as part of Apple's legal battle with Samsung.
iOS Update
Another of the more credible rumors is an update for iOS, which many expect to have a revamped Maps app and Siri personal assistant, with Shazam integration. iTunes Radio, launched last year, may be getting its own app, instead of being bundled into the Music app. Another rumor would be the launch of a "Healthbook" app that would keep track of vital statistics, sleeping patterns, nutrition habits, physical activity and more.
A long-awaited feature for iOS 8 for iPad might be coming for diehard multitaskers: split-screen multitasking. Citing unnamed sources, 9to5Mac reported that Apple was planning to match Microsoft Surface's multitasking "snap" feature, which allows users to view multiple apps on a single screen. However, sales reports have shown that the multitasking feature did not send users flocking to buy the Surface, which snagged only 2.1 percent of the worldwide market share in 2013.
OSX Update
Following an iOS update, it is likely that an OSX update is going to be announced as well. Last year, the Apple desktop operating system underwent deeper integration with iOS, with iCloud Keychain for storing passwords across all Apple devices; Calendar update with continuous scrolling; and other familiar iOS apps, such as Maps, iMessages and iBooks. It is unknown whether the update will be free to download, as Mavericks was, or what new features OSX will have.
Apple TV
News could be unveiled at WWDC about Apple TV. Although probably not the iTV that many users have been wishing for, while at the CODE Conference this week, Apple SVP Eddy Cue said that Apple TV will continue to evolve as the company seeks to improve today's TV experience, reported TechCrunch. Early reports have given hints as what Cue meant by that. An FCC filing by Comcast and Time Warner in April mentions "development of an Apple set-top box." Earlier reports also suggest that Apple was working on a content partnership with Time Warner -- and now presumably Comcast -- as the streaming device added apps such as Hulu Plus, HBO Go, Watch ESPN, and Major League Soccer in 2013.
Wearable Tech
Multiple reports have hinted that a wearable -- or "iWatch," as it is commonly known -- might finally be on the horizon for Apple. Patent filings, according to AppleInsider, show plans for environmental sensors that could check the outside temperature, pressure and humidity. Earlier reports by Chinese analysts claim that the iPhone 6 could come with its own barometer to detect other factors including temperature, humidity, and air pressure.
Thanks for reading CBS NEWS.
Create your free account or log in
for more features.