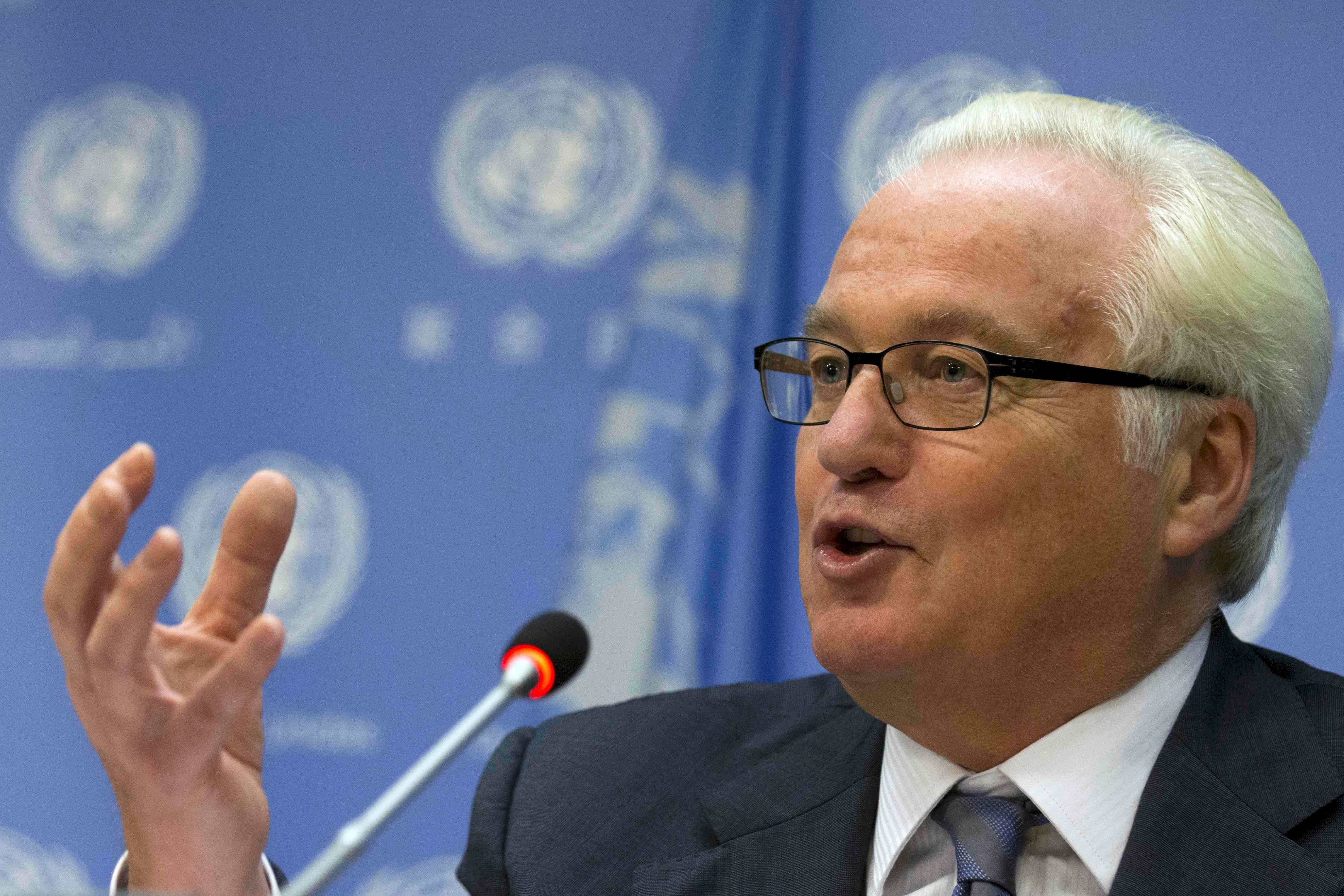 Vitaly Churkin, Russian ambassador to United Nations, dies in New York
NEW YORK -- Russian officials say its ambassador to the United Nations has died suddenly in New York City. Vitaly Churkin was 64.
Russia's deputy U.N. ambassador, Vladimir Safronkov, told The Associated Press that Churkin became ill in his office at Russia's U.N. mission and was taken to Columbia Presbyterian Hospital, where he died Monday.
A Russian Embassy spokesperson told CBS News that they believe Churkin died of a heart attack but they do not yet have official word on the cause of death.
Churkin has been Russia's envoy at the United Nations for a little over a decade and was considered Moscow's great champion at the U.N.
He had a reputation for an acute wit and sharp repartee especially with his American and Western counterparts. He was previously ambassador at large and earlier served as the foreign ministry spokesman.
Russia's Deputy Permanent Representative Petr Iliichev said about Churkin that he kept working "till the very end."
"The loss that Russia has suffered is irreplaceable. Ambassador Churkin kept working till the very last moment. He dedicated all his life to protecting Russia's interests abroad. He was [always] at the front line, taking the most challenging appointments," Iliichev said.
In a recent interview with CBS News and two other news organizations, Churkin said U.S.-Russia relations were "probably the worst since 1973." He also added it is "fashionable to blame Russia for everything."
"The big distinction between the Cold War and the current climate is that during the Cold War, the attitude at the U.N. was that Russia would never vote with the U.S." Now, he told CBS News' Pamela Falk, the two nations cooperate in several areas and Russia worked with the U.S. and other nations to find a consensus candidate to be the next Secretary General.
United Nations Secretary-General Antonio Guterres said in a statement on Monday night that he "learned with shock and sadness" of Churkin's death, and described him as "an outstanding diplomat."
"Ambassador Churkin served the Ministry of Foreign Affairs of the Russian Federation with distinction through some of the most challenging and momentous periods of recent history," Guterres said, adding that Churkin was "a forceful presence on the Security Council."
"Ambassador Churkin was a uniquely skilled diplomat, a powerful orator with great wit, and a man of many talents and interests," Guterres said.
"Although we served together for a short time, I greatly appreciated the opportunity to work with him and will deeply miss his insights, skills and friendship," he said.
Former U.N. Secretary-General Ban Ki-moon also released a statement, saying it was a privilege to work with Churkin "and watch him represent the Russian Federation with such passion and dedication."
"He was an outstanding diplomat and an intellectual star," Ban Ki-moon said.
"His diplomatic skills, quick wit, and ready sense of humor will long be remembered by those who knew him and by those who will study the history of the United Nations in the years to come," he said.
Colleagues took to social media to react to Churkin's death:
During his 10 years as Russia's U.N. envoy, Churkin frequently lambasted U.S. policy and blocked western peace efforts in Syria, notes CBS News foreign affairs analyst Pamela Falk. But the sharp-tongued Russian envoy also showed the skill of negotiation when Russia supported the consensus candidate to chose the new head of the United Nations, avoiding an already protracted Secretary General campaign.

Churkin was witty and engaging, always fiercely loyal to Russia, and often with the view that world problems could be solved with diplomacy, a point he made in several hour-long interviews with Falk, where he talked about his family, his acting career as a young man, and his interest, sadly, in continuing on at the U.N.
Thanks for reading CBS NEWS.
Create your free account or log in
for more features.