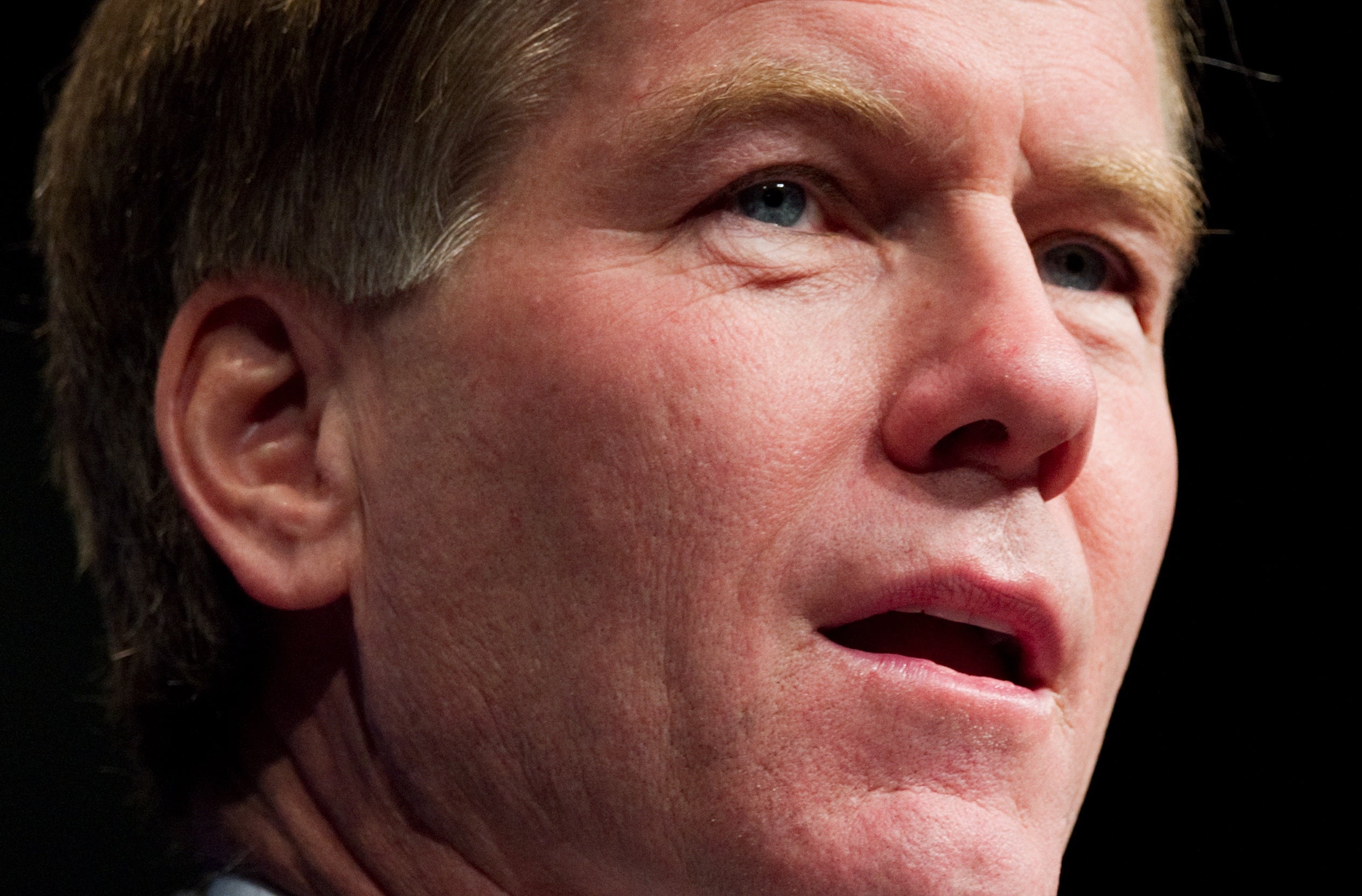 Virginia Gov. Bob McDonnell signs Virginia ultrasound bill
Amid continued protests from Democrats, Republican Governor Bob McDonnell on Wednesday signed into law a controversial bill requiring Virginia women to undergo an ultrasound procedure prior to having an abortion.
The bill sparked national debate this month over a provision that would have required many women to undergo transvaginal ultrasounds, which opponents decried as medically unnecessary and physically invasive. McDonnell, a conservative who opposes abortion rights, ultimately requested that mandate be stripped. The Virginia House of Delegates passed a revised versionlast week that allows women to "reject" a transvaginal ultrasound and instead opt for an abdominal ultrasound, which generally yields less information in the early stages of a pregnancy.
In a statement Wednesday, McDonnell reiterated his support for the bill, which he argues will provide additional information that "can help the mother make a fully informed decision" about having an abortion.
"This bill does not legally alter a woman's ability to make a choice regarding her pregnancy," the statement said. "It does, however, put Virginia in line with 23 other states that have some type of requirement that a woman be offered a view of an ultrasound before an abortion can be performed."
The bill is slated to go into effect on July 1.
According to a study by the Guttmacher institute, Virginia will become the eighth state to require medical providers to administer ultrasounds on women before performing abortions. In Texas, the provider must also display and describe the image of the ultrasound.
Virginia Democrats on Wednesday blasted McDonnell for signing the bill, urging opponents of the legislation to contribute to the Democratic party as a means of fighting back.
"The overwhelming public response to the radical agenda that Republican extremists in Richmond and in Washington are trying to force on American families has left many right-wing politicians looking for a way to dodge accountability for their actions -- until they can find away to change the subject," said Brian Moran, chairman of the Virginia Democratic Party, in a statement. "Will you contribute $20, $50 or $100 to the Democratic Party of Virginia today and help us hold them accountable?"
In an email, the women health's organization NARAL Pro-Choice Virginia accused McDonnell of facilitating "an unprecedented invasion of privacy and government intrusion into the doctors' offices and living rooms of Virginia women."
The legislation has proved ideologically polarizing, with many Democrats decrying the bill as an invasion of privacy aimed at shaming women out of having abortions, and Republicans heralding it as a way to provide women with as much information as possible about their pregnancies prior to having an abortion.
"This law is a victory for women and their unborn children. We thank Gov. McDonnell and Virginia's pro-life legislators for their work to ensure that women have all the facts and will no longer be kept in the dark about their pregnancies," said the conservative Family Research Council President Tony Perkins in a statement.
He added: "Ultrasounds are vitally important to doctors when determining the health of an unborn baby. Women considering whether to have an abortion should be just as informed as doctors about the child they are carrying. This law ensures that they are."
The issue has taken on national prominence in light of the recent controversy and become a talking point for Virginia Democratic Senate candidate Tim Kaine, who has repeatedly blasted the legislation as an attack on women.
"I continue to believe this legislation is bad for Virginia's image, bad for Virginia's businesses and bad for Virginia's women," said Kaine, the state's former Democratic governor, in a statement on Wednesday. "Our country and our Commonwealth face serious challenges that will require us to put aside our differences and find common ground to create jobs, grow our economy, educate our workforce and tackle our deficit. Deviations into the social debates of the past not only distract from those challenges, but they actually hurt our reputation as a world-class place to do business."
Kaine's Republican Senate rival George Allen has remained relatively silent on the issue, declining to take a public position on the legislation. On Wednesday, his campaign declined to immediately comment to Hotsheet on whether or not the candidate supported the bill.
Thanks for reading CBS NEWS.
Create your free account or log in
for more features.