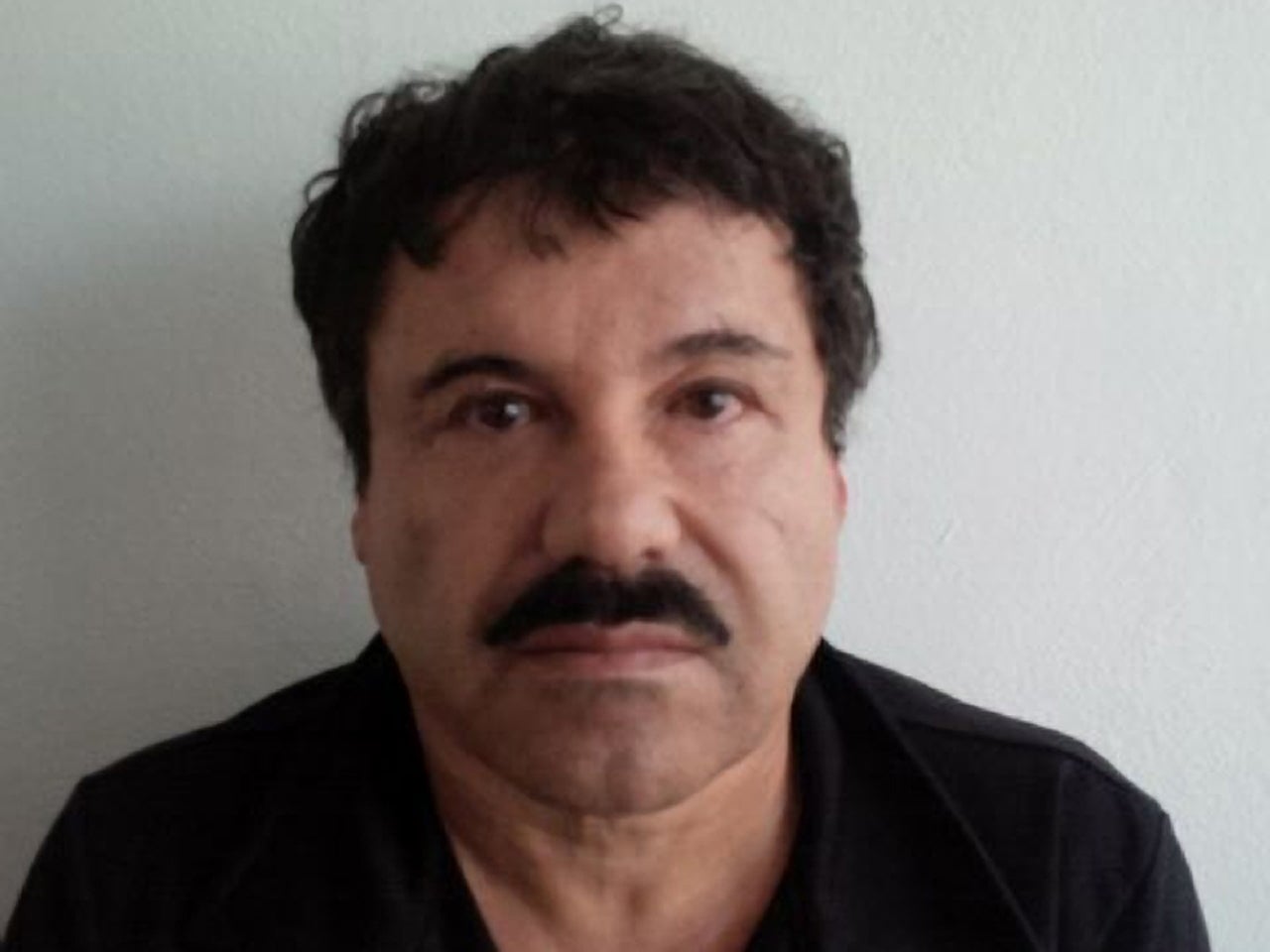 U.S. to seek Joaquin "El Chapo" Guzman's extradition
NEW YORK - Federal prosecutors announced Sunday their intention to seek the extradition of the world's most wanted drug kingpin, Joaquin "El Chapo" Guzman, who was captured Saturday in a resort town in Mexico.
There has been a pending extradition request for Guzman, who faces charges in eight districts in the U.S., including in New York, California, Texas, Florida and Illinois.
Spokesman Robert Nardoza confirmed for CBS News that U.S. Attorney Loretta Lynch in the Brooklyn federal district plans to formally seek Guzman's extradition. In Brooklyn, a federal grand jury charged Guzman and other co-defendants in 2009 with participating in a criminal enterprise responsible for smuggling cocaine into the United States.
While the U.S. did not want to bring it up in the first day of arrest, there will be a conversation about extradition in the weeks ahead, a government official told CBS News. At the moment, the Mexicans want to keep Guzman in custody but there is concern due to his 2001 escape from a Mexican prison inside a laundry truck. There has been widespread belief among drug war watchers that Guzman escaped because he had many Mexican officials on his payroll.
The United States had placed a $5 million bounty on Guzman's head. Guzman's cartel has smuggled billions of dollars worth of cocaine, marijuana and methamphetamines into the United States, and fought vicious turf wars with other Mexican gangs.
He pioneered the use of sophisticated underground tunnels to smuggle drug shipments across the border and also became a major narcotics exporter to Europe and Asia in recent years.
In the U.S., Guzman had targeted Chicago in recent years. He had an army of 100,000 armed gang members to sell drugs and rub out rivals without regard to the many innocents caught in the crossfire.

Jack Riley, who heads up the Chicago division of the Drug Enforcement Administration, told "48 Hours" in 2013 that his city was targeted by Guzman for "the same reason there's many fortune 500 companies here…it is a business logistic home run."
"We're over some of the biggest interstates in the country here in addition to the trucking and obviously the rail and that's what makes this area so important to traffickers," Riley said.
Guzman was considered such a menace to Chicago streets that the city's crime commission had named him "Public Enemy Number One" -- a title they last bestowed on notorious gangster Al Capone.
The capture of El Chapo was the result of a yearlong operation that came to a head about a week ago. This was the result of cooperation acting on U.S. intelligence which had been in place for over a year. It was up to the Mexicans in terms of how quickly they acted on it. The DEA, Department of Homeland Security, and Immigration and Customs Enforcement played a big part.
Many officials have tried to downplay the direct impact Guzman's capture will have on the ongoing drug war in Mexico that has claimed at least 60,000 lives so far. His organization, the Sinaloa Cartel, will likely appoint someone else to replace Guzman shortly. There is even a chance that violence will spike as rivals both inside and outside his cartel vie for the power, territory, and influence he once wielded.
However, U.S. law enforcement officials told CBS News they view his capture as "symbolically important" in terms of what it means for the morale of U.S. agencies and cooperation with their Mexican counterparts.

Guzman bribed his way out of a Mexican prison 13 years ago. But Eduardo Medina Mora, Mexico's ambassador to the United States, said it will not happen again.
"He's locked up in the most reliable prison we have in Mexico and certainly once bitten twice shy," he said. "We will take our precautions in this case."
Thanks for reading CBS NEWS.
Create your free account or log in
for more features.