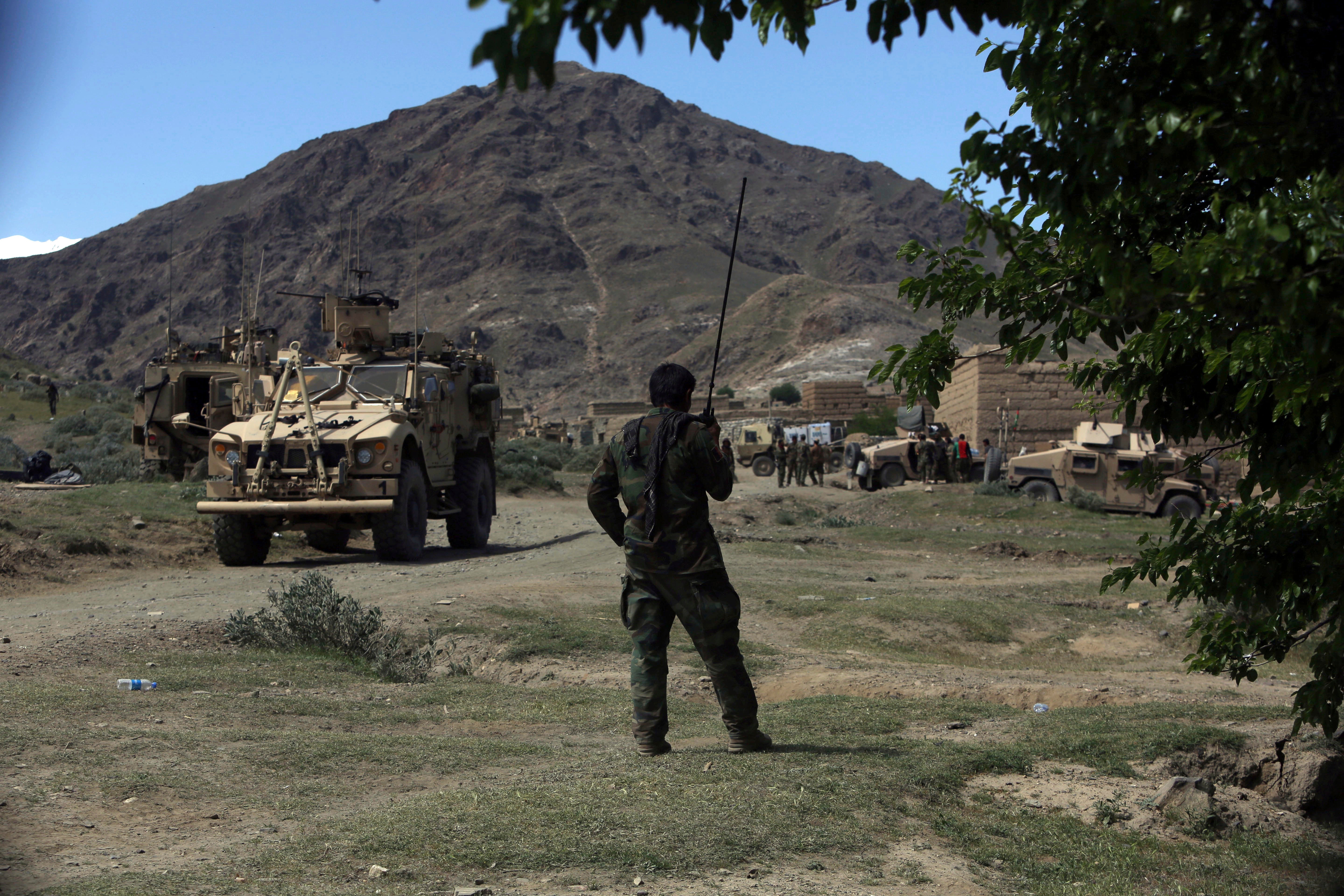 Pentagon seeks to ramp up U.S. role in Afghan war
The U.S. role in the war against Islamic insurgents in Afghanistan would significantly increase under proposals to be presented soon to President Trump, sources tell CBS News.
The Pentagon wants more troops added to the fight against the Taliban and the White House wants most of them to come from NATO. The sources say the Pentagon is also seeking authority to set U.S. troop levels unilaterally, without approval from the White House, and to deploy American conventional forces directly on operations against militants, which would expand their current "train and assist" mission.
CBS Radio News correspondent Cami McCormick, traveling with Chairman of the Joint Chiefs of Staff Gen. Joseph Dunford in Israel, says the Pentagon's request may seek to expand the U.S. mission to include advising Afghan forces below the current corps level -- meaning U.S. forces would work with much smaller units, closer to front line.
The top U.S. commander in Afghanistan told Congress in February he needs a "few thousand" more troops to properly train and advise the Afghan military so they can eventually operate independently.
Nicholson told the panel the extra forces could come from the U.S. or other countries that are part of the American-led coalition in Afghanistan.
There are currently about 8,400 U.S. troops conducting counterterrorism operations against insurgents and training the Afghans.
CBS News correspondent Margaret Brennan reports the Pentagon and Afghan officials have asked the president for the additional troops.
But Brennan says the Pentagon also wants increased authority for conventional troops to go after the Taliban, as well as greater use of U.S. intelligence to go after the Taliban with the same ferocity as they use against ISIS. Right now, only U.S. Special Operations forces can pursue the Taliban directly.
The Trump administration wants NATO to contribute the majority of the additional troops deemed necessary to the fight by American commanders on the ground. The U.S. would then backfill those numbers to reach the levels senior commanders want.
Brennan says Mr. Trump is supposed to be presented with the recommendations this week, but a decision may not be announced until a NATO summit in Brussels at the end of this month, that the president plans to attend.
The aim of the stepped-up U.S. fight, Brennan explains, would be to leverage battlefield gains against a resurgent Taliban in order to force them back to the negotiating table with the U.S.-backed Afghan government.
Asked by CBS News about the expected changes in the U.S. role, Afghan government spokesman Sediq Sediqi would not address the Pentagon's specific requests, but said Afghan officials were, "aware of the assessment process and working with our counterparts to provide them with our assessment of reality on the ground."
Thanks for reading CBS NEWS.
Create your free account or log in
for more features.