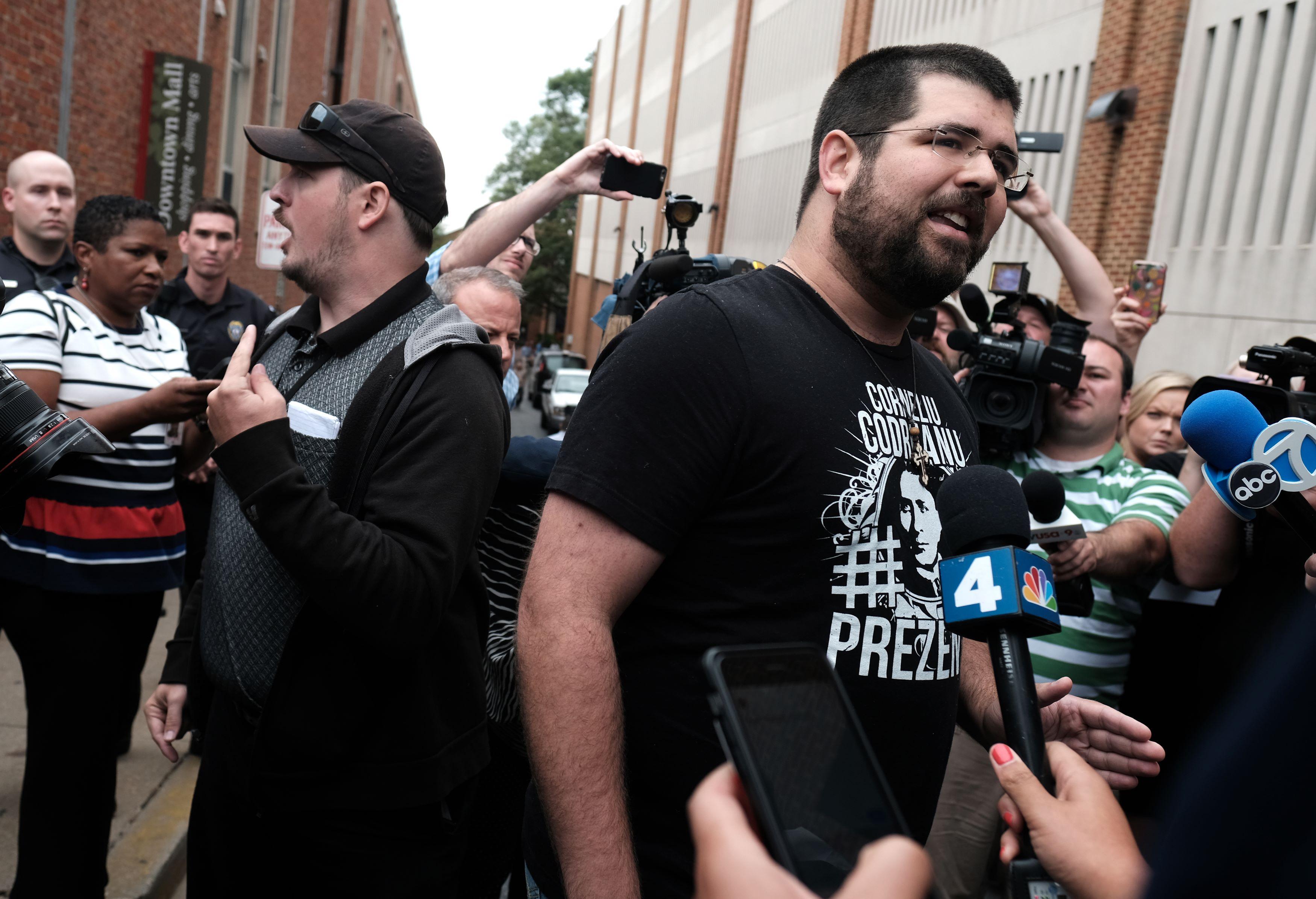 Black History Month posters covered up at University of Tennessee with ones referencing Hitler
CHATTANOOGA, Tenn. -- The University of Tennessee's president said vandals at the Chattanooga campus have tried to cover up posters for black history month with ones referencing Adolf Hitler. The white nationalist group the Traditionalist Workers Party has advertised an event at the Knoxville campus, but University of Tennessee system President Joe DiPietro said in a statement that the group was not invited to appear on campus.
"The ugly reality is, extremist groups are actively organizing, targeting colleges and universities in an attempt to be heard and to grow their ranks," DiPietro said in a statement. "And now, two of our own campuses—the University of Tennessee, Knoxville and the University of Tennessee at Chattanooga—are being targeted."
DiPietro said in a statement Thursday that there's no place for hate, racism and violence at the university's campuses or facilities. He also said the university respects and upholds free speech rights, which history has shown can include ignorant, repulsive speech.
"Now, let me be clear: Every campus and enterprise of the statewide University of Tennessee system respects and upholds the constitutionally protected First Amendment right to free speech which, history has shown, also can include ignorant, repulsive speech," DiPietro said in the statement.
On Wednesday, University of Tennessee Chancellor Beverly Davenport released her own statement titled "Racism Is Not Welcome on Our Campus," in response to the planned event, CBS affiliate WVLT reports.
Davenport addressed rumors that the group was invited to the campus by UT officials, saying, "they are not welcome."
"To those of you who have reached out to me through email, social media, or other means, please know I have heard you and share your concerns," she said in her statement. "Also, please know the safety and well-being of everyone on this campus is my primary concern."
According to WVLT, Davenport said the university had been planning special seminars, including campus experts and speakers from across the country, to discuss racism and hate groups, along with ways to combat them.
The Traditionalist Workers Party has been recognized by the Southern Poverty Law Center as a hate group. The group said its founder, Matthew Heimbach, would be speaking at Knoxville campus on Feb. 17 to launch a lecture series. Heimbach was one of the organizers of the Unite the Right rally in Charlottesville, Virginia that turned deadly when a suspected white nationalist plowed a car into a group of counter-protesters and killed a woman.
After the Charlottesville rally, Heimbach said they were "going to be more active than ever before."
Thanks for reading CBS NEWS.
Create your free account or log in
for more features.