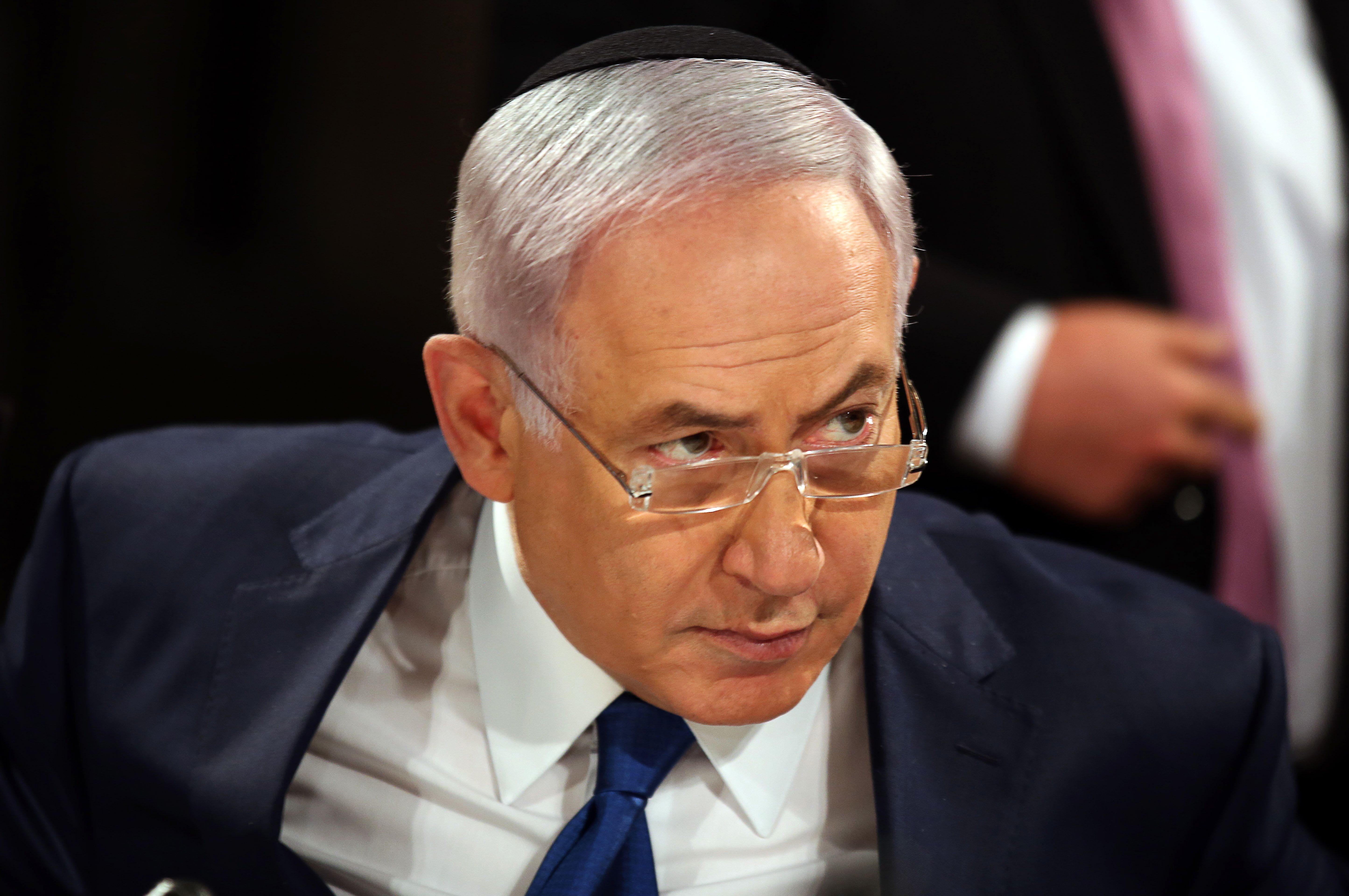 UNESCO decision on Hebron holy site angers Israel officials
JERUSALEM -- The U.N. cultural agency on Friday declared the old city in the West Bank town of Hebron as a Palestinian world heritage site, a decision that outraged Israeli officials who say the move negated the deep Jewish ties to the biblical town and its ancient shrine.
The move was the latest chapter in Israel's contentious relationship with UNESCO, an agency it accuses of being an anti-Israeli tool that makes decisions out of political considerations.
While the Palestinians welcomed the action, Israeli Prime Minister Benjamin Netanyahu called it "another delusional decision by UNESCO."
Both Jews and Muslims revere the same site in Hebron as the traditional burial place of the biblical patriarchs and matriarchs - Jews call it the Tomb of the Patriarchs, while for Muslims it is the Ibrahimi Mosque.
The 12-3 vote, with six abstentions, came on a secret ballot at an annual UNESCO World Heritage Committee meeting in Krakow, Poland. The proposal came from the Palestinian side. Israel contended that its historic links to Hebron were ignored and its ambassador to UNESCO left the session.
UNESCO spokeswoman Lucia Iglesias confirmed that Hebron's old city was put on the agency's World Heritage list and on the list of sites in danger. She would not elaborate, saying the exact wording would be decided later.
The decision obliges the World Heritage committee to review its status annually.
"This is a historical development because it stressed that Hebron and the Ibrahimi Mosque historically belong to the Palestinian people," said Palestinian Minister of Tourism Rula Maayah.
But Israel's Deputy Foreign Minister Tzipi Hotovely said UNESCO's "automatic Arab majority succeeded in passing the proposed resolution that attempts to appropriate the national symbols of the Jewish people."
She added: "This is a badge of shame for UNESCO, who time after time chooses to stand on the side of lies."
Netanyahu expressed outrage that UNESCO determined the Tomb of the Patriarchs in Hebron "is a Palestinian site, meaning not Jewish, and that the site is in danger."
"Not a Jewish site?!" he asked sarcastically. "Who is buried there? Abraham, Isaac, Jacob, Sarah, Rebecca and Leah - our patriarchs and matriarchs!"
Netanyahu pointed to extremists blowing up religious sites in the Middle East and said, "It is only in those places where Israel is, such as Hebron, that freedom of religion for all is ensured."
Nikki Haley, the U.S. ambassador to the United Nations, said the vote "does no one any good and causes much harm."
"It represents an affront to history. It undermines the trust that is needed for the Israeli-Palestinian peace process to be successful. And it further discredits an already highly questionable U.N. agency," she said in a statement.
She had sent a letter to two senior U.N. officials before the vote, urging them to withhold the designation from UNESCO, according to the U.S. Mission to the U.N.
Hebron is part of the West Bank, a territory captured by Israel in the 1967 Mideast war. The international community considers it to be occupied.
Palestinians claim the West Bank is an integral part of a future independent state, a position that is widely backed internationally.
Israel says the territory's fate, along with other core issues like security, should be resolved in negotiations.
In the meantime, Israel has built dozens of settlements in the West Bank housing about 400,000 Israelis. The Palestinians - and most of the world - consider these to be illegal obstacles to peace. Israel says the future of the settlements also must be decided through talks.
Hebron is especially contentious. Several hundred ultranationalist settlers live in heavily guarded enclaves in the city, amid about 170,000 Palestinians. There is frequent friction between the two populations.
Many viewed Friday's UNESCO decision as the latest example of an ingrained anti-Israel bias at the U.N. and its institutions, where Israel and its allies are outnumbered by Arab countries and their supporters.
Although their rocky relationship goes back decades, recent resolutions by UNESCO also drew outrage in Israel for diminishing the deep Jewish ties to Jerusalem.
In September, Israel suspended cooperation with UNESCO after it adopted a resolution that Israel says denies the deep historic Jewish connection to holy sites in Jerusalem.
The UNESCO resolution, titled "Occupied Palestine" and sponsored by several Arab countries, used only the Islamic name for a sacred hilltop compound in Jerusalem. The compound is the holiest site in Judaism and the third-holiest in Islam, after Mecca and Medina in Saudi Arabia.
Israeli Education Minister Naftali Bennett, who heads Israel's national UNESCO committee, said after Friday's vote that "Israel will not resume its cooperation with UNESCO so long as it remains a political tool, rather than professional organization."
In a statement, Netanyahu said he would cut another $1 million from the membership money Israel sends to the U.N. and use it to establish a "Museum of the Heritage of the Jewish People in Hebron and Kiryat Arba and Hebron" and for other heritage projects related to Hebron.
Yitzhak Reiter of the independent Jerusalem Institute for Policy Research said UNESCO's decision would allow the Palestinians to "score points" in negotiations over the future of West Bank territory, since they could claim that UNESCO has sided with them.
It also could bolster their efforts to fight what they believe are Israeli attempts to take over disputed religious sites in the Holy Land.
Israel strongly rejects Palestinian claims it is trying to change the status quo in either Hebron or in Jerusalem's Old City.
"They want to make sure that there will be an international forum to monitor the situation in Hebron and the Cave of the Patriarchs that will prevent Israel from future transgressions or overstepping its current presence in the city," Reiter said.
Hebron has a long history of violence.
In 1929, Arabs killed 67 Jews in a rampage still seared into Israeli minds. In 1994, an Israeli settler shot and killed 29 Palestinian worshippers at the holy site before he was beaten to death.
Many of the Palestinians involved in the current wave of attacks that began in 2005 came from Hebron. The attacks on Israeli civilians and security forces since then have killed 43 Israelis, two visiting Americans and a British student, mainly in stabbings, shootings and vehicle assaults. In that period, 251 Palestinians were killed by Israeli fire. Israel identified most of them as attackers.
Israel blames the violence on incitement by Palestinian religious and political leaders, compounded by social media. Palestinians say it stems from anger over decades of Israeli rule in lands they claim for their state.
Thanks for reading CBS NEWS.
Create your free account or log in
for more features.