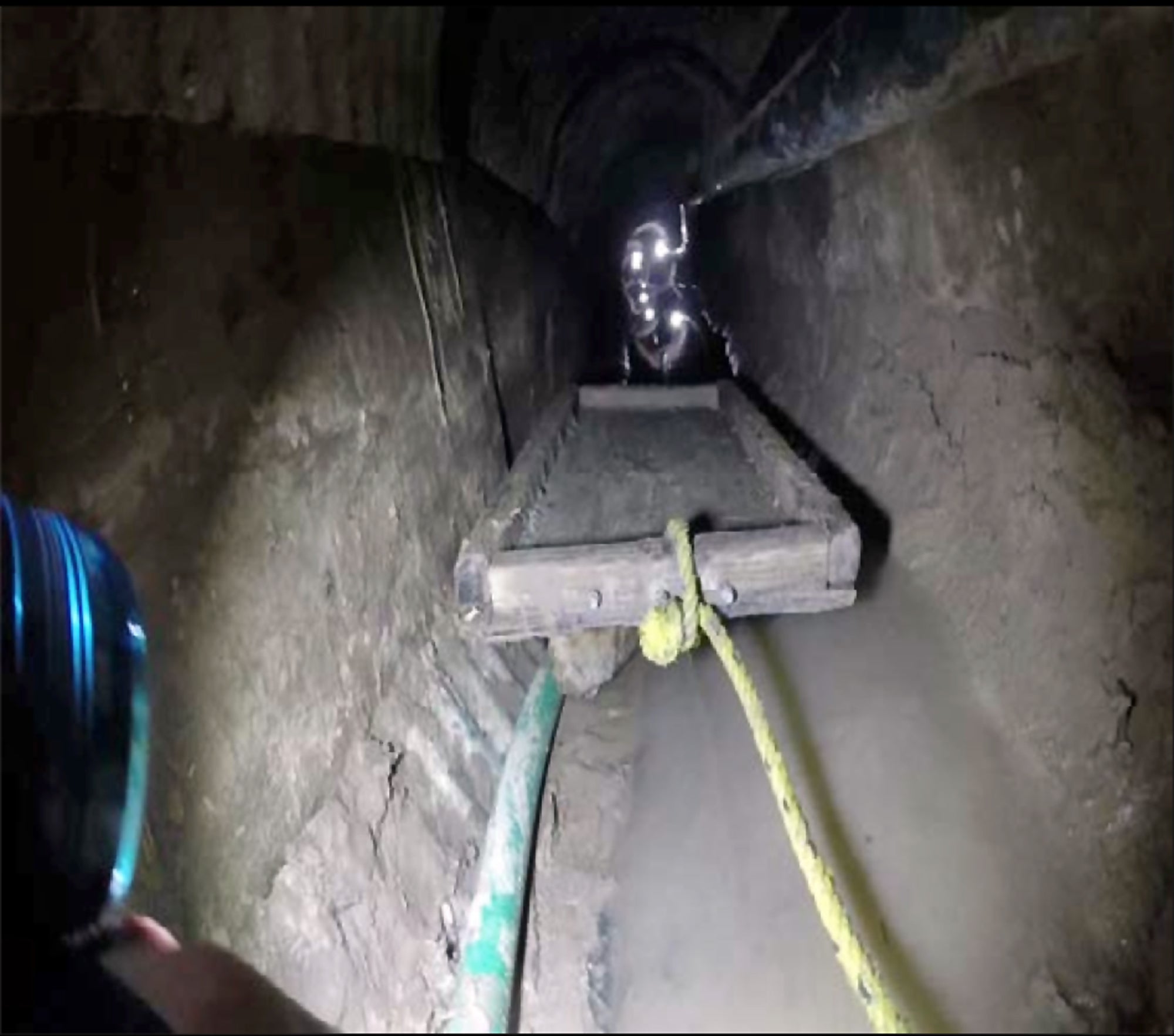 U.S. agents nab drug smuggler in wetsuit, find underwater border tunnel
CALEXICO, Calif. -- The arrest of a drug smuggler in scuba gear led to the discovery of a tunnel from Mexico that's partially underwater and ends in a canal.
Evelio Padilla pleaded guilty Wednesday in federal court in San Diego to one count of possession of drugs with intent to distribute.
CBS affiliate KFMB reports that Padilla will face a maximum penalty of 20 years in prison when he is sentenced in December, according to prosecutors.
Border Patrol agents said in court documents that they discovered a soaked Padilla in a wetsuit next to the All-American Canal, about 7 miles east of Calexico, California, on April 25. Near him, they found a breathing tank with a "rebreather" to prevent surface bubbles, and several vacuum-sealed and giftwrapped packages that held a total of 55 pounds of cocaine.
That led to the discovery of the 150-foot-long tunnel, which began at a house in Mexicali, Mexico, and ended under the water of the canal. The drugs were put on a trolley system on the dry Mexico side of the tunnel, and smugglers would use scuba gear to retrieve it from under the canal's water from an opening that is normally obscured by rocks.
"Drug smugglers will try anything to move their product - even scuba diving in an underwater tunnel," U.S. Attorney Laura Duffy said in a statement. "The ingenuity of the smugglers is matched only by our determination to thwart it."
According to the criminal complaint against him, Padilla, a 28-year-old Honduran national who had been living in Mexicali, was told he would be helping to get people across the border, but after jumping the international boundary fence was told he would be smuggling drugs instead. Padilla said he had no other option.
Authorities have not said whether they have learned who built and operated the tunnel, or whether more arrests were expected.
Last year, U.S. authorities said a task force working with Mexican counterparts discovered two cross-border smuggling tunnels stretching hundreds of yard between Tijuana and an industrial park in San Diego.
Thanks for reading CBS NEWS.
Create your free account or log in
for more features.