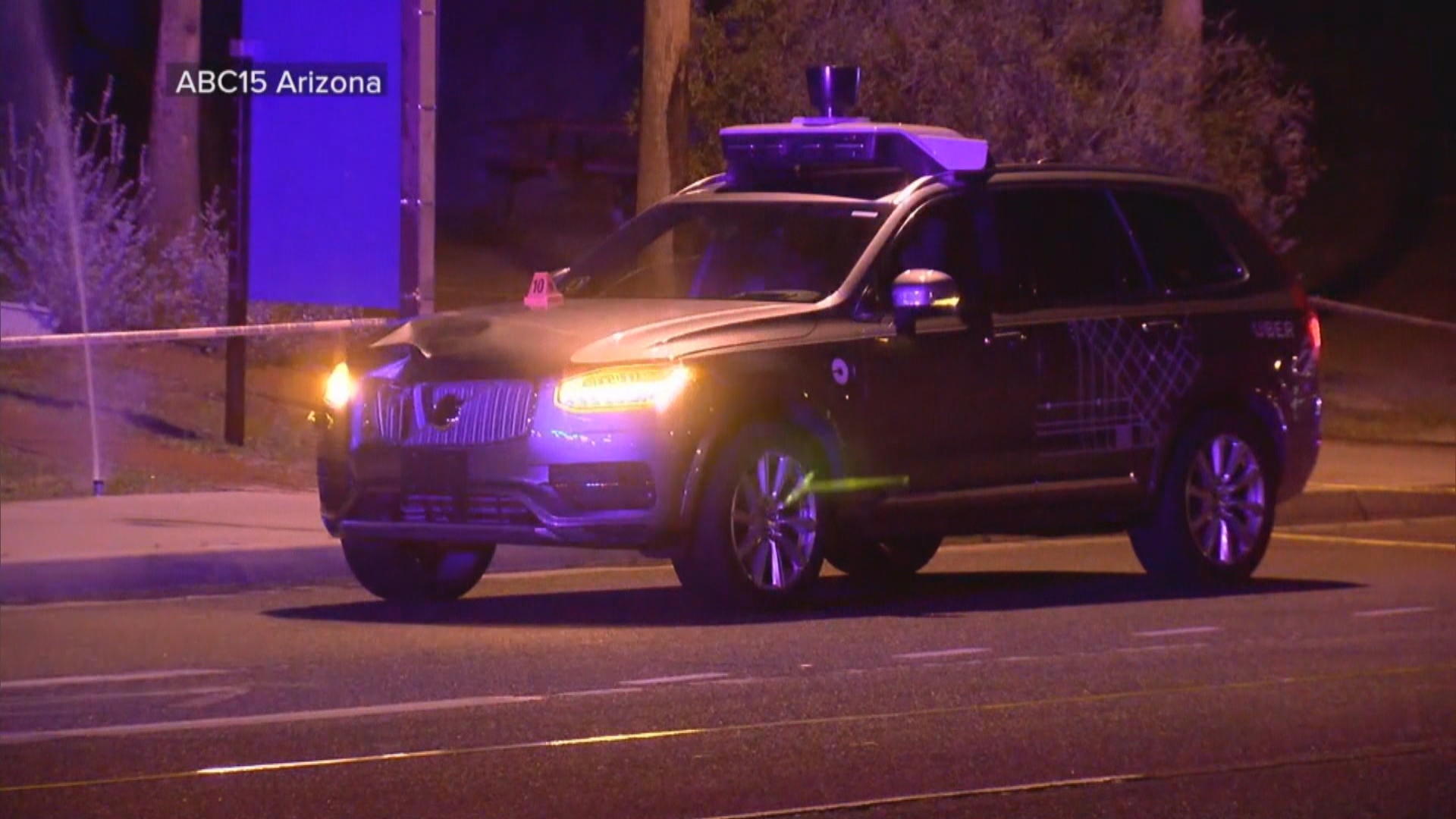 Self-driving Uber in fatal accident may not have had time to stop, police say
TEMPE, Ariz. -- Police say early indications show an Uber self-driving SUV may not have had time to stop or avoid hitting a pedestrian who was killed Sunday night. Uber suspended all testing of its autonomous vehicles after the crash, which is the first-known pedestrian fatality involving a self-driving car.
Police say Elaine Herzberg, 49, was walking from a median into the lane with the self-driving Uber, reports CBS News correspondent Kris Van Cleave. While the SUV likely had no time to stop, the question is: Should the self-driving car technology have sensed the woman coming?
Police say the SUV was operating in autonomous mode with a human backup driver. The Uber was traveling northbound at just under 40 mph at around 10 p.m. when Herzberg attempted to walk her bicycle across the road from west to east. She was at least 60 yards from the crosswalk when she was struck and killed.
"Our investigation did not show at this time that there were significant signs of the vehicle slowing down," Tempe's Sgt. Ronald Elcock said.
Friends said Herzberg had struggled with homelessness. "She was trying to get her life back and was succeeding with it," friend Deniel Klapthor said.

In a statement, Uber said, "Our hearts go out to the victim's family. We're fully cooperating with local authorities."
Uber has been testing the self-driving technology in the U.S. and Canada for months. No one was injured in its only other accident in Tempe. It happened last year when an autonomous Uber SUV was hit by another driver.
The company is just one of several racing to be the first to develop fully driverless cars.
"It's difficult to say what this means right now about the safety of these vehicles," said Tim Stevens, editor-in-chief of Roadshow by CNET. Stevens covers the autonomous vehicle industry for Roadshow.
"Dealing with the unpredictable nature of humans is definitely the biggest challenge these autonomous researchers have to face," Stevens said. "It's too early to tell whether or not the technology actually could have prevented the crash."
Tempe police's Elcock said their investigation is just beginning. He said they investigate a self-driving accident differently from an accident between two human drivers.
"With the self-driving vehicles, there's going to be a little more in-depth investigation as to what kind of technology is in that vehicle and what technology was working at the time of the accident," Elcock said.
Police said neither the driver nor the pedestrian showed signs of impairment.
Thanks for reading CBS NEWS.
Create your free account or log in
for more features.