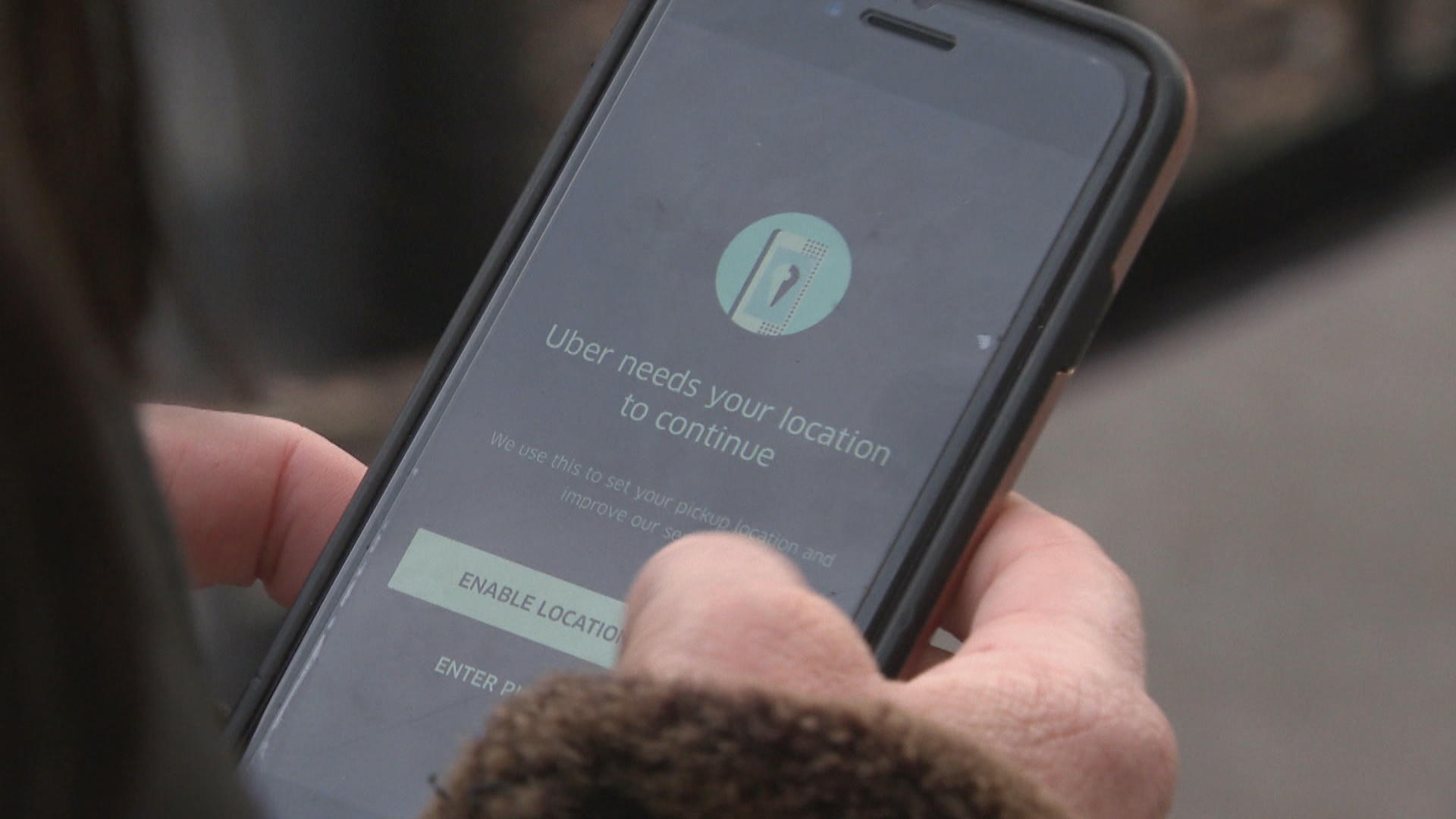 Uber's new tracking policy: An Improvement or just "invasive?"
An Uber driver needs your location in order to pick you up. But the latest change in Uber's policy asks to track riders for five minutes after they've already been dropped off.
That has some people questioning that these apps that have the ability to track our location really need to know, reports CBS News correspondent Anna Werner.
Molly Twining's family depends on Uber, using the car service app at least five times a week.

"I use Uber a lot and my two children use Uber way more than they should," Twinning said.
But the company's change -- adding the capability to track customers' whereabouts for a full five minutes after they've gotten out of the car -- bothers her.
"It would never be necessary for a company like Uber to know where you are when you're not in their care, their company or in their car," Twinning said.
The updated tracking policy also lets Uber track riders even when the app is running in the background. Uber says the reason is it helps "improve pick-ups, drop-offs, customer service and enhance(s) safety."
The company explained to us it was facing challenges including connecting drivers and riders. But some consumers and privacy experts argue that goes beyond the scope of what's needed.
"This location tracking in terms of not just during the ride, but also afterwards is totally unnecessary to this service," said Claire Gartland of the Electronic Privacy Information Center.
The group filed a complaint in 2015 with the Federal Trade Commission, charging Uber with "unfair and deceptive trade practices." The FTC has taken no action on the complaint as of yet.
"A step like what Uber has taken here really represents an incremental erosion of the privacy that users have," Gartland said. "As companies continue to take baby steps and reach further and further into our personal lives, I think it's a very invasive practice and users are really upset."
Gartland said Uber's policy also would allow it to share data for marketing purposes, although an Uber spokesperson denies they are selling any of this location data.

The car service's new policy has renewed the debate over how much access digital services -- including companies like Googleand Amazon -- should have, and who should regulate them.
The Federal Communications Commission limits how cell phone carriers can share consumer's personal information, but Gartland said digital platforms like smartphone apps don't face the same scrutiny.
"In many ways it isn't going beyond what we already give to other companies," said NYU Professor Arun Sundararajan.
Sundararajan said United States privacy laws are weak, but there might be another deterrent to bad behavior on the part of companies like Uber: consumer backlash.
"How do we know that they stop after five minutes?" Werner asked.
"Well, we trust that they will do what they promise to do. I don't trust that Uber is telling the truth because I believe in Uber's good intentions," Sundararajan said. "I trust that Uber is telling the truth because it would be really damaging to their long run profits if they were caught in a lie on something like this."
Uber told us there is a way to stop the company from tracking you this way: you can disable the location tracking in the permissions for the app and just type your address in manually. That's more work, but doable.
But if you allow tracking during your ride, there is no way to stop the company from knowing where you go in the five minutes after you get out of the car, unless you close the app completely immediately every time.
Thanks for reading CBS NEWS.
Create your free account or log in
for more features.