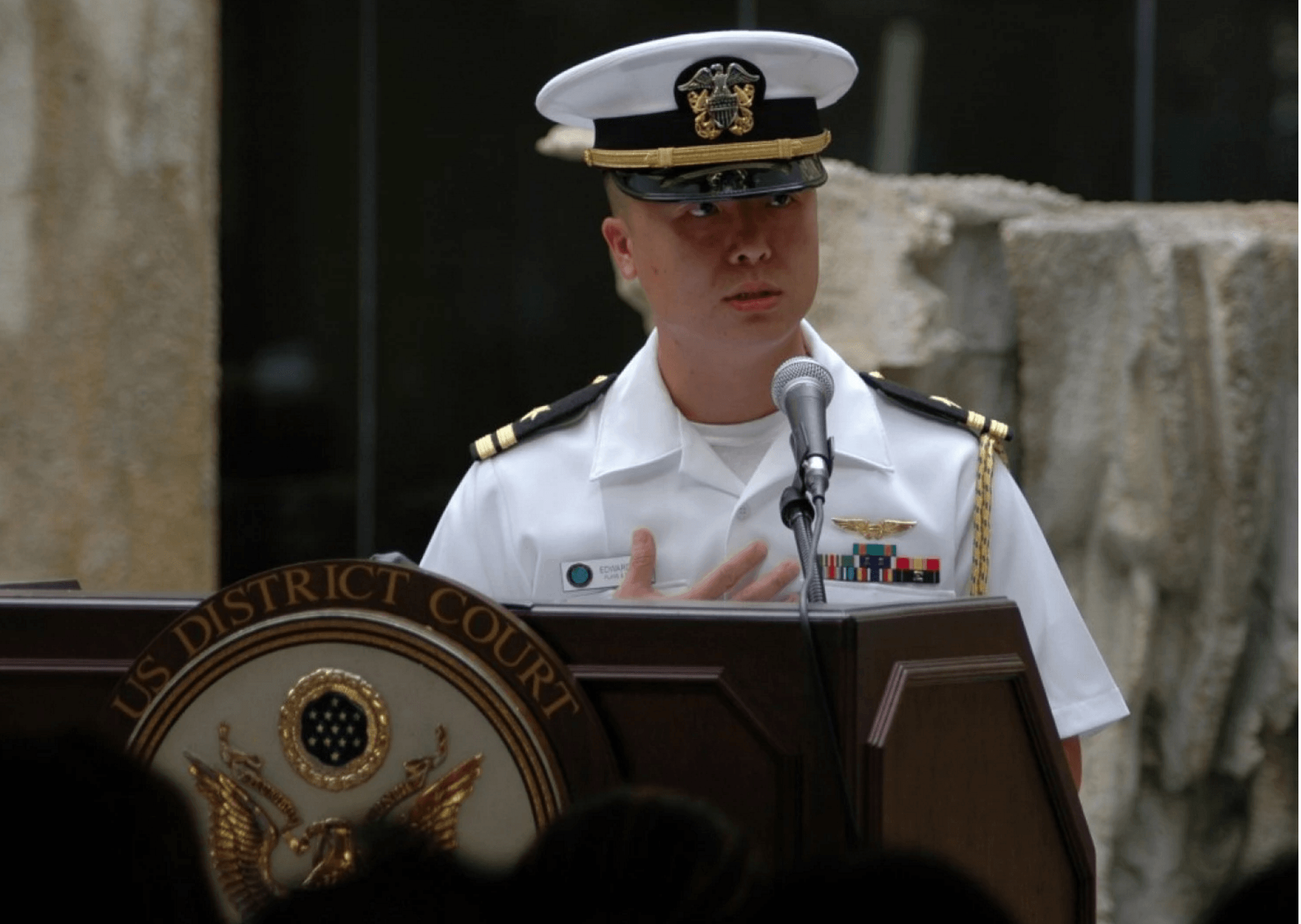 How U.S. Navy officer accused of spying may have helped enemies
New details have emerged on the active-duty United States Naval officer who is accused of espionage and facing multiple charges for allegedly passing secrets to China.
Lt. Cmdr. Edward Lin worked as a flight officer on the Navy's sensitive intelligence gathering aircraft, the EP-3E Reconnaissance. A U.S. official familiar with the case claims Lin leaked details about the plane's communications systems - information that could help adversaries counter U.S. eavesdropping.
Exact details of the information Lin may have shared with China and for how long is still not clear.
Heavily redacted charge documents accuse Lin with five counts of espionage and attempted espionage, three counts of making false official statements and five counts of communicating defense information "to a person not entitled to receive said information."
Lin is also charged with engaging in prostitution and adultery while on active duty, which is also a violation of military law.
Originally from Taiwan, Lin didn't become a U.S. citizen until 2008. CBS News has confirmed that Lin has been in custody since last summer. A Navy admiral must now decide whether there is enough evidence against Lin to court martial him. In the meantime, he is being held in a Navy brig in Virginia.
If found guilty of one of the most serious espionage charges, Lin could face the death penalty.
In a 2008 profile on the Navy's website about Lin gaining citizenship, he described America as the "promised land."
"Whether it is economical, political, social or religious reasons," Lin said. "I do know that by becoming a citizen of the United States of America, you did it to better your life and the life of your family."
The article claims Lin came to America with his family from Taiwan at the age of 14, and chose his English name based on his mother's dog's name.
Thanks for reading CBS NEWS.
Create your free account or log in
for more features.