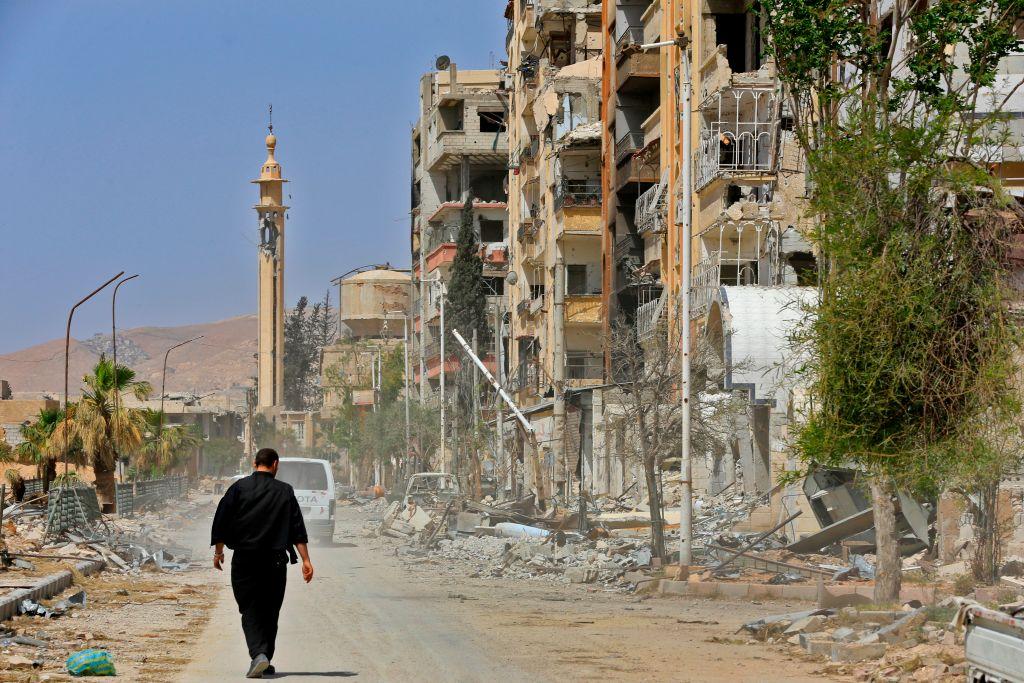 U.S. pulls Syria stabilization funding
The Trump administration will not be spending $200 million that had been planned for Syria stabilization efforts, citing successful efforts to get other countries to step up their contributions. The Global Coalition to Defeat ISIS will now put $300 million towards stabilization in Syria, which means that all projects will remain up and running.
State Department spokesperson Heather Nauert told reporters in a conference call Friday the decision "represents the success of our administration's effort" to mobilize regional support for Syria, and will allow the administration to free up taxpayer dollars to use on other key foreign policy priorities, CBS News' Kylie Atwood reports. State Department officials have notified Capitol Hill of the change, but did not say where the funds will be redirected.
The stabilization projects focus on bringing back electricity and running water while removing land mines from the war-ravaged country. This work is essential to getting the areas ready for Syrian refugees to return home.
The $300 million in contributions from the coalition are coming from a variety partners, including Australia, Denmark, the European union, France, Germany, Italy, Kuwait, the United Arab Emirates and Saudi Arabia. Brett McGurk, the Special Presidential Envoy for the Global Coalition to Defeat ISIS, said the $300 million will "allow us to continue at pace in our stabilization programming."
"We are remaining in Syria," McGurk said Friday, when asked about the perception that the U.S. is pulling away.
The U.S., McGurk said, has not yet launched the final phase to defeat the ISIS caliphate. They will then need to train local forces to hold the ground.
The U.S. has been clear with Russia that no reconstruction efforts will begin until the United Nations certifies that a credible irreversible political process is underway. Russia is not playing a role in the stabilization efforts.
The $200 million was initially pledged by former Secretary of State Rex Tillerson in February, and had been on hold and under review since he was ousted from the administration in March. A small fraction of that amount was released in June.
· Trump administration ends aid for northwestern Syria
· US looks to coalition for Syria stabilization funds
Still, the U.S. move is a sign the administration is heeding President Trump's demand to end U.S. involvement in Syria and reduce its commitment there.
In a bid to reassure its partners in the coalition against IS as well as opponents of Syrian President Bashar Assad, officials said the administration is appointing veteran diplomatic troubleshooter, James Jeffrey, to be a special envoy for Syria.
Jeffrey, a former U.S. ambassador to Turkey, Iraq and Albania who also served as a deputy national security adviser to President George W. Bush, will hold the title of "special representative for Syrian engagement" and will report to Secretary of State Mike Pompeo. Jeffrey, who retired in 2012, also holds the highest rank in the U.S. Foreign Service: career ambassador.
Yet Friday's funding cut is the latest Trump administration retreat from Syria. In May, the State Department announced that it had ended all funding for stabilization programs in Syria's northwest. IS militants have been almost entirely eliminated from that region, which is controlled by a hodgepodge of other extremist groups and government forces.
In June, the administration freed up a small portion — $6.6 million — of the $200 million that Tillerson had pledged in order to continue funding for the White Helmets, a Syrian civil defense organization, and the International, Impartial and Independent Mechanism, a U.N. agency that is investigating war crimes committed during the conflict.
That left $193.4 million in limbo that would have had to have been returned to the Treasury Department on Sept. 30 at the end of this budget year if it had remained unspent.
Last month, the U.S. helped to organize the evacuation through Israel of White Helmet workers from Syria's south, where Assad's Russian-backed forces launched a new offensive despite a de-escalation agreement between Washington and Moscow.
Thanks for reading CBS NEWS.
Create your free account or log in
for more features.