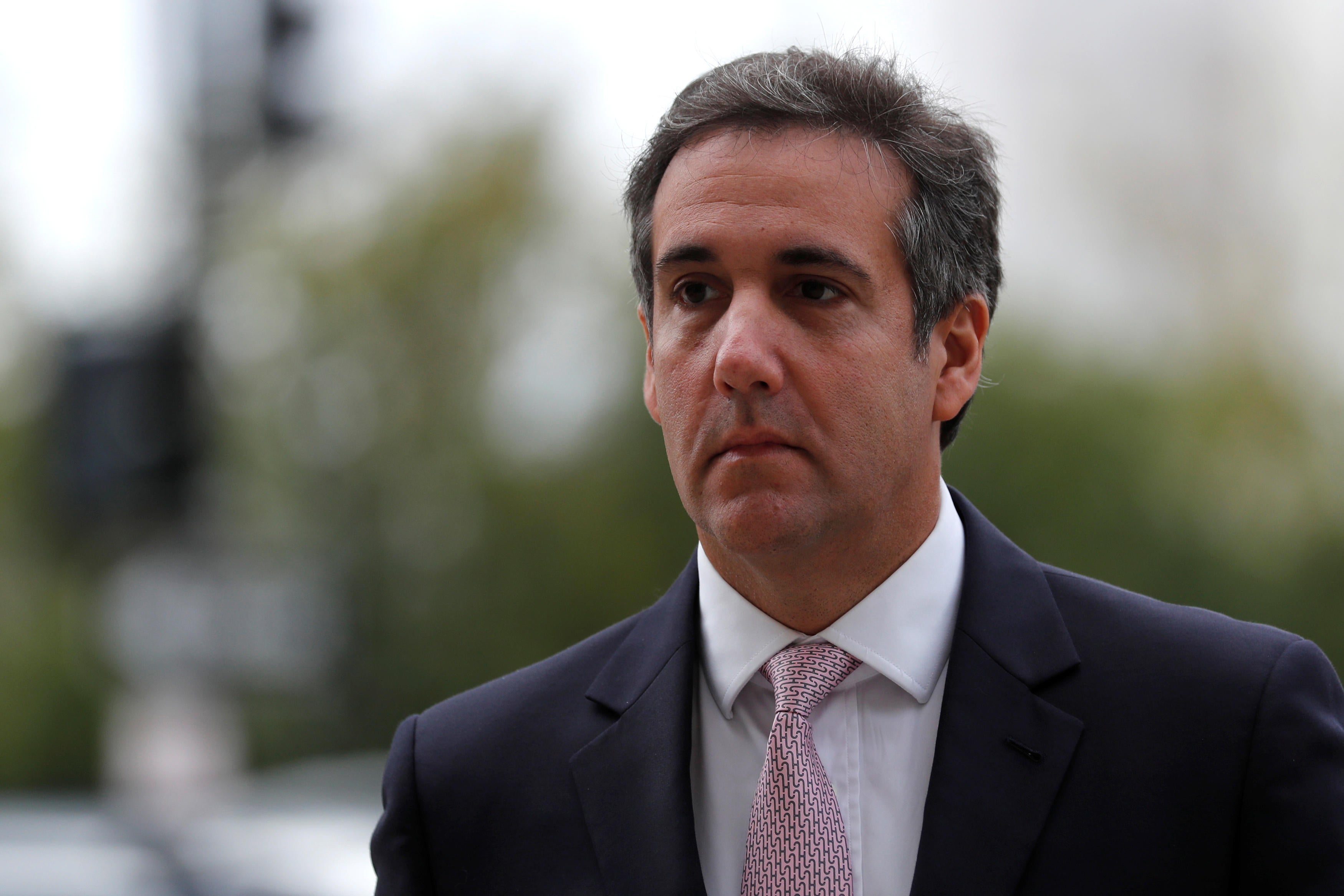 Trump wants judge to stop review of material seized in Michael Cohen raids
President Trump's lawyers have filed a letter in the Michael Cohen case asking a federal judge to stop the review of materials seized in last week's raids of Cohen's office, CBS News' Paula Reid reports.
The presidents' lawyers argue prosecutors shouldn't be able to use material seized from Cohen, Mr. Trump's personal attorney, until he and Cohen have determined what in that material should be excluded because of the attorney-client privilege.
The letter, submitted late Sunday to Judge Kimba Wood in a Manhattan court, says, "The president objects to the government's proposal to use a 'taint team' of prosecutors from the very office that is investigating this matter to conduct the privilege review of documents seized from his own lawyer's office."
---
What is a "taint team?"
First, some background: The attorney-client privilege allows communications between attorney and client to remain secret. And Mr. Trump has implied that he has this privilege with Cohen, evident in his tweet after the raid of Cohen's office. "Attorney-client privilege is dead!" he tweeted Tuesday.
A taint team is supposed to make sure that privileged material isn't seen by prosecutors. It's supposed to prevent "privileged" information from being used against the client.
So, why is it called a taint team? Former New Jersey Governor Chris Christie, who is himself a former U.S. attorney, explained the concept in an interview on "Good Morning America" on ABC. "There's going to be a taint team. They call it a taint team because you don't want to taint the prosecutors who are actually investigating it by seeing potentially privileged information that they have no right to see," he said Tuesday. He explained the team would separate the material "into stuff that's privileged and stuff that isn't."
Who's on the taint team? It's supposed to be made up of agents and lawyers who aren't involved in the underlying investigation. But the president's lawyers are suggesting the taint team proposed by prosecutors might be compromised.
"The question now before the Court is, who should perform the initial review of the seized materials to assess whether they are, or are not, subject to a valid claim of privilege: a taint team consisting of colleagues of the prosecutors assigned to this investigation, or the President, who is the holder of the privilege, and as such, has a unique interest in assuring that every privileged item is fully protected from improper disclosure," the president's lawyers said in their letter.
Here is the letter from the president's attorneys:
Mr. Trump's attorneys assert that the president is the holder of privilege, and that his privilege is in jeopardy.
Cohen has been ordered to appear Monday in federal court in New York for arguments over last week's raid. Prosecutors say they are investigating Cohen's personal business activities, but haven't said what law they think he's broken.
The FBI raided Cohen's Manhattan office on Monday, seizing records on topics including a $130,000 payment made to porn actress Stormy Daniels. Agents sought information on a $130,000 payment made to porn actress Stormy Daniels, who alleges she had sex with Mr. Trump in 2006.
Mr. Trump, who in the last month has escalated his attacks on Robert Mueller's Russia investigation, said it was a "disgrace" that the FBI "broke into" his lawyer's office. He called Mueller's investigation "an attack on our country."
Mr. Trump tweeted Sunday that all lawyers are now "deflated and concerned" by the FBI raid on his Cohen's home and office. He wrote "I have many (too many!) lawyers and they are probably wondering when their offices, and even homes, are going to be raided with everything, including their phones and computers, taken. All lawyers are deflated and concerned!"
CBS News' Paula Reid contributed to this report.
Thanks for reading CBS NEWS.
Create your free account or log in
for more features.