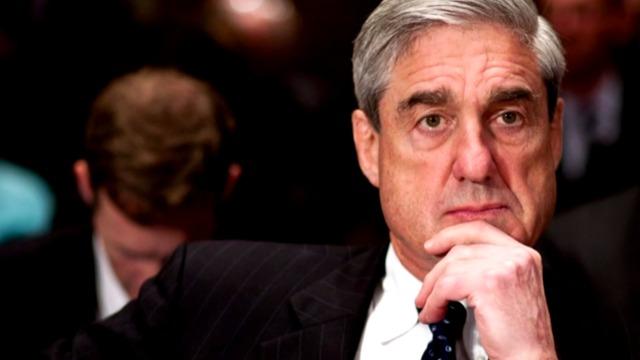 Trump tweets if he wanted to fire Mueller in December he would have
President Donald Trump insists he did not consider firing special counsel Robert Mueller in December. He's denying a report in The New York Times, and says that if he'd wanted to fire Mueller, he would have done so.
The Times reported that in early December, Mr. Trump was furious over reports about a new round of subpoenas from Muller's office and told advisers the investigation needed to be ended.
Mr. Trump tweeted Thursday: "If I wanted to fire Robert Mueller in December, as reported by the Failing New York Times, I would have fired him. Just more Fake News from a biased newspaper!"
The Times article appeared in print Wednesday.
The president was ambiguous about Mueller's future, fueling speculation that he might eventually fire the special counsel. Mr. Trump on Monday left open the possibility of firing Mueller after federal investigators raided the apartment, office and hotel room of Mr. Trump's personal attorney, Michael Cohen.
"I think it's a disgrace what's going on," Mr. Trump told reporters Monday, asked why he doesn't fire Mueller. "We'll see what happens. ... Many people have said you should fire him. Again, they found nothing and in finding nothing, that's a big statement because you know the person who is in charge of the investigation -- you know all about that -- deputy Rod Rosenstein, he wrote the letter very critical of Comey."
On Tuesday, White House Press Secretary Sarah Huckabee Sanders said the president believes he has the authority to fire Mueller, should he so choose.
"We've been advised that the president certainly has the power to make that decision," she said.
CBS News' Paula Reid asked Sanders about this, emphasizing that "most legal experts believe that he would have to order deputy attorney general Rod Rosenstein to fire Mueller, and Rosenstein could of course refuse."
"I know a number of individuals in the legal community and including at the Department of Justice said he has the power to do so, but I don't have any further announcements," Sanders said.
CBS News' Blair Guild and Kathryn Watson contributed to this report.
Thanks for reading CBS NEWS.
Create your free account or log in
for more features.