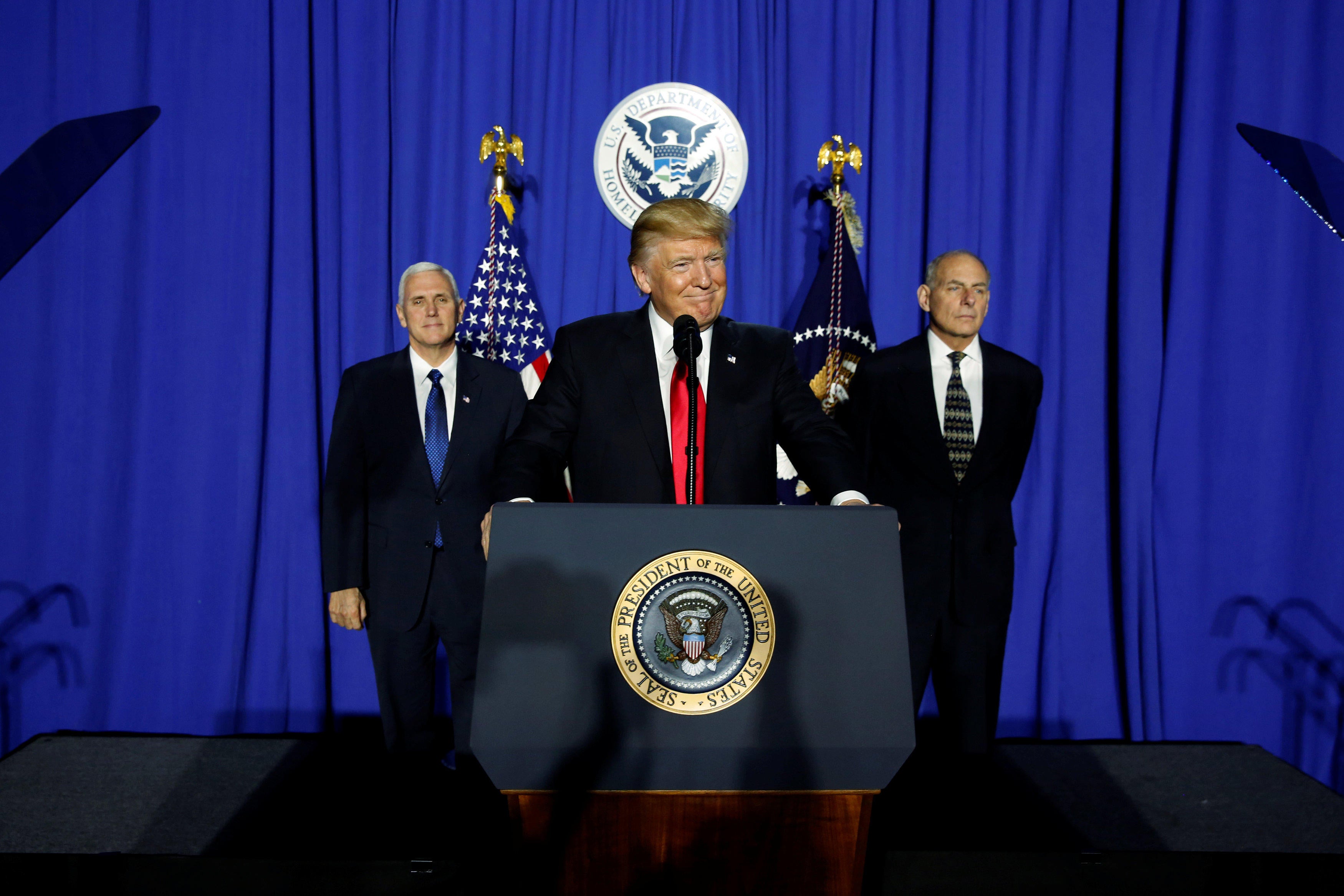 Trump says Obamacare replacement plan could take until next year
President Trump is giving an extended timeline for when his administration could be expected to roll out a new plan to replace the Affordable Care Act (ACA), former President Obama's landmark healthcare legislation.
In an interview with Fox News' Bill O'Reilly that aired Sunday, Mr. Trump made the vague assertion that it could take "'til sometime into next year."
Asked if Americans could expect a replacement plan in 2017, the president said, "yes, in the process and maybe it'll take till sometime into next year but we're certainly going to be in the process."
He added that it's "very complicated," but urged Americans to remember that "Obamacare is a disaster."
"Obamacare doesn't work so we are putting in a wonderful plan," Mr. Trump said. "It statutorily takes a while to get. We're going to be putting it in fairly soon. I think that yes, I would like to say by the end of the year -- at least the rudiments -- but we should have something within the year and the following year."
Last month, the president signed an executive order meant to minimize what the action called "unwarranted economic and regulatory burdens" of the ACA. Though the order did not require any specific actions, it gives broad authority to the Department of Health and Human Services to take actions easing the regulatory requirements from the legislation.
In recent weeks, however, some Republicans who have been long advocates of repealing the ACA have signaled an openness to repair parts of the act ahead of a full repeal.
Last week Sen. Lamar Alexander, R-Tennessee, said at a hearing of the Senate Committee on Health, Education, Labor and Pensions, which he chairs that he sees Obamacare as, "a collapsing bridge."
"You send in a rescue team and you go to work to repair it so that nobody else is hurt by it and you start to build a new bridge, and only when that new bridge is complete -- people can drive safely across it -- do you close the old bridge. When it's complete, we can close the old bridge, but in the meantime, we repair it. No one is talking about repealing anything until there is a concrete practical alternative to offer Americans in its place."
According to numbers put out by the nonpartisan Congressional Budget Office, repealing the ACA without a plan to replace it could leave more than 30 million Americans uninsured by 2026.
Thanks for reading CBS NEWS.
Create your free account or log in
for more features.