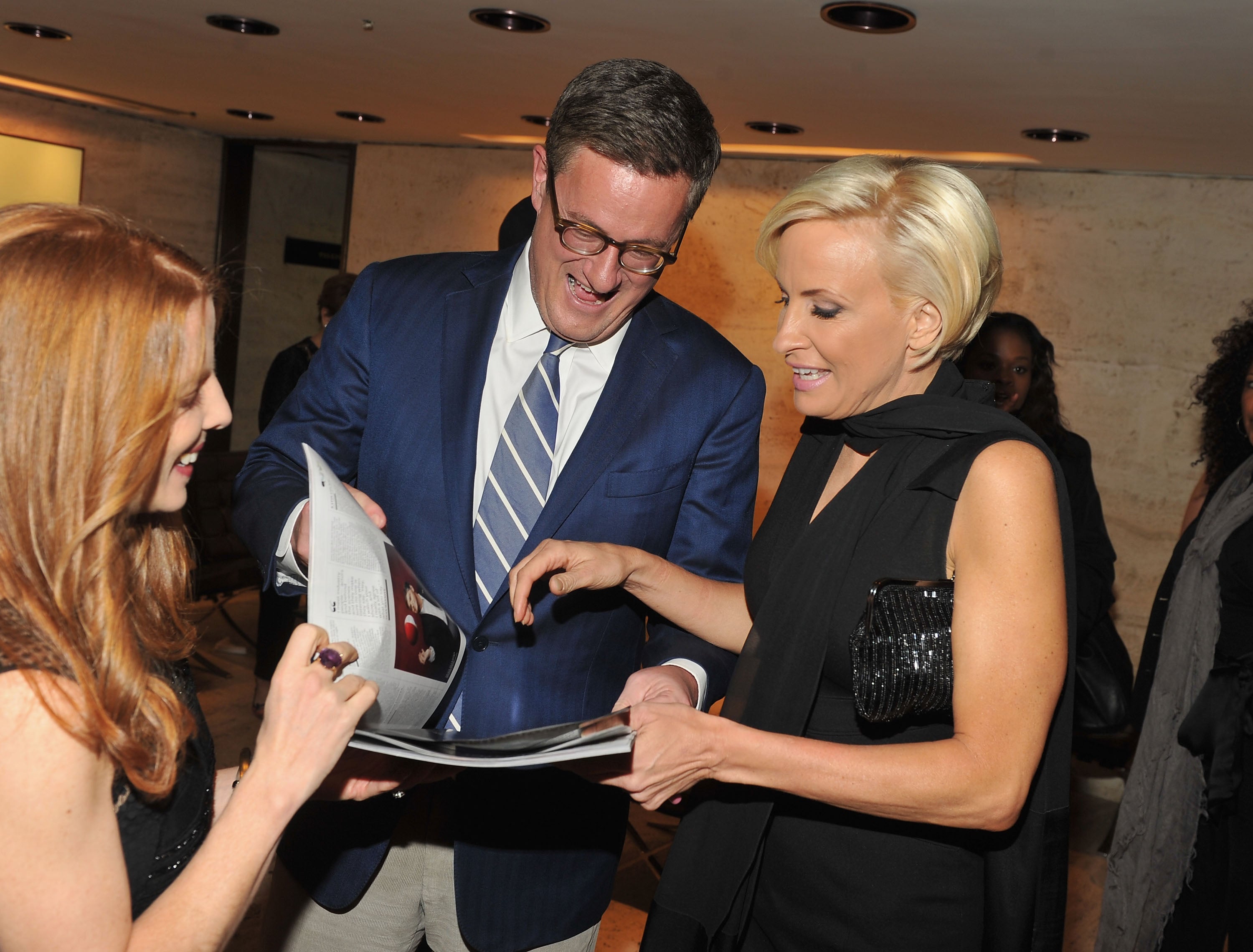 Trump lashes out against "Morning Joe's" Mika Brzezinski
President Trump lashed out Thursday morning on Twitter against MSNBC "Morning Joe" co-host Mika Brzezinski.
While "Morning Joe" was on the air Thursday morning -- a show Mr. Trump claims he does not watch any longer -- the president tweeted, "how come low I.Q. Crazy Mika, along with Psycho Joe, came to Mar-a-Lago 3 nights in a row around New Year's Eve, and insisted on joining me. She was bleeding badly from a face-lift. I said no!"
Brzezinski and Joe Scarborough had gone to Mar-a-Lago around New Year's eve -- New York Times reporter Maggie Haberman tweeted a photo at the time.
The tweets appeared to come just after Mr. Trump's director of social media, Dan Scavino Jr., tweeted that Brzezinski, along her co-host and fiance Joe Scarborough, are "lost, confused and saddened" since Mr. Trump "stopped returning their calls."
An MSNBC spokesperson said following the back-and-forth, "It's a sad day for America when the president spends his time bullying, lying and spewing petty personal attacks instead of doing his job."
Over the years, the president and the MSNBC co-hosts have had an up-and-down relationship -- Mr. Trump used to be a frequent guest on their show, although once he became the Republican nominee, their coverage of him turned more critical. Still, Vanity Fair reported that over lunch at the White House shortly after inauguration, the president had even offered to officiate at their wedding and host it at the White House or Mar-a-Lago.
The response on social media to the president's tweet was swift -- from politicians and members of the press alike:
Sen. Chris Murphy, D-Connecticut:
Senator Ben Sasse, R-Nebraska:
Senator Lindsey Graham, R-South Carolina:
Former Governor Martin O'Malley, D-Maryland:
Senator James Lankford, R-Oklahoma said in a statement, "The President's tweets today don't help our political or natinoal discourse and do not provide a positive role model for our national dialogue."
House Speaker Paul Ryan, R-Wisconsin echoed Lankford's comments, telling reporters that he didn't see the tweet as an "appropriate comment" and that lawmakers are trying to "improve the tone, and the civility of the debate, and this obvisouly doesn't help do that."
CNN anchor Jake Tapper wondered about the state of Melania Trump's campaign against cyber-bullying:
Senior vice president of communications for NBCUniversal News Group tweeted that he never imagined a day when he would think that it was "beneath my dignity to respond to the President of the United States."
Brzezinski herself responded to Mr. Trump's comments, simply offering a photo of a box of Cheerios cereal, with advertising that read, "Made For Little Hands."
The president has in the past publicly reacted to comments suggesting that he has small hands -- the topic even came up in a Republican primary debate after Sen. Marco Rubio had mocked Mr. Trump about his hands.
While its unclear what prompted such a reaction from the Trump White House, the co-hosts, at the time of the tweets, had been addressing reports of Mr. Trump's fake Time Magazine cover, last night's closed press fundraiser for the Trump campaign and Sarah Huckabee Sanders' audio-only briefing on Wednesday.
The briefings themselves have become a point of contention over increasingly restricted access. The White House has offered fewer White House briefings on camera in recent weeks in favor of off-camera briefings.
Some in the White House view on the media as a constant adversary to the administration, recently attacking CNN as "fake news" following their retraction of a story regarding a Trump associate's alleged ties to the Russian government.
Thanks for reading CBS NEWS.
Create your free account or log in
for more features.