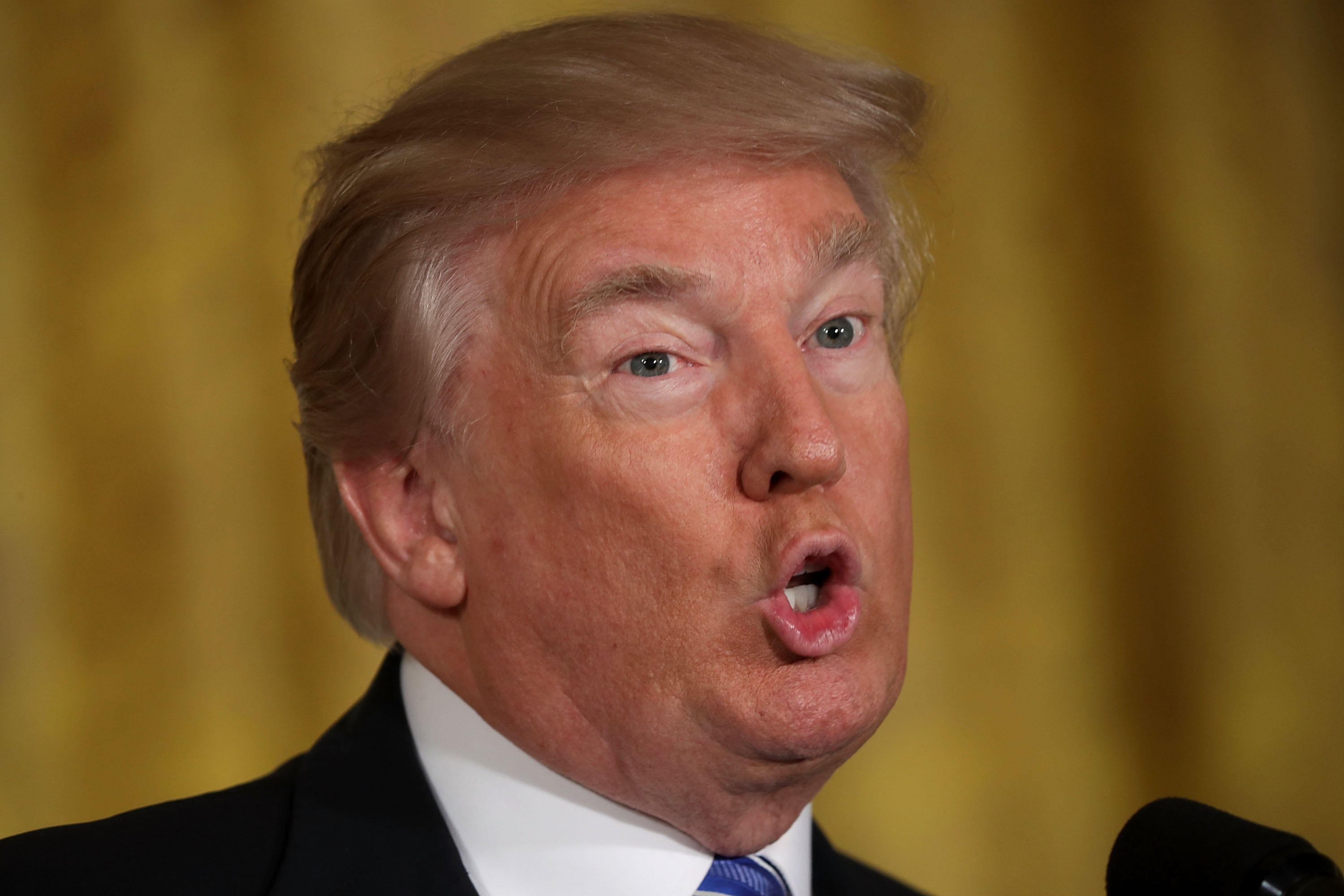 Trump slams CNN as "fake news" following Russia story retraction
President Trump took to Twitter Tuesday morning to rail against frequent foe CNN after three staffers resigned after their reporting on a Trump associate's financial ties to Russia was retracted by the network.
"Wow, CNN had to retract big story on 'Russia', with 3 employees forced to resign. What about all the other phony stories they do? FAKE NEWS!," Mr. Trump tweeted.
Shortly after, Mr. Trump tweeted again about "fake news CNN", claiming they are now looking at "big management changes" following the retraction, and that network's ratings are "way down."
Mr. Trump spent much of the remainder of the morning retweeting stories by Fox News hitting on Democrats, as well as a tweet showing a graphic of CNN's logo, changed to read "FNN" or "Fake News Network."
CNN accepted the resignations of three of their journalists on Monday that were involved in the retracted story posted on the network's website.
The story alleged that the Senate Intelligence Committee was looking into a January 16 discussion between presidential adviser Anthony Scaramucci and Kirill Dmitirev, whose Russian Direct Fund guides investments by U.S. entities in Russia.
CNN executives said the story did not meet the network's editorial standards and offered an apology to Scaramucci, which was promptly accepted.
Mr. Trump spent much of the 2016 presidential campaign and subsequent days in the Oval Office deriding CNN reports as "fake news."
Thanks for reading CBS NEWS.
Create your free account or log in
for more features.