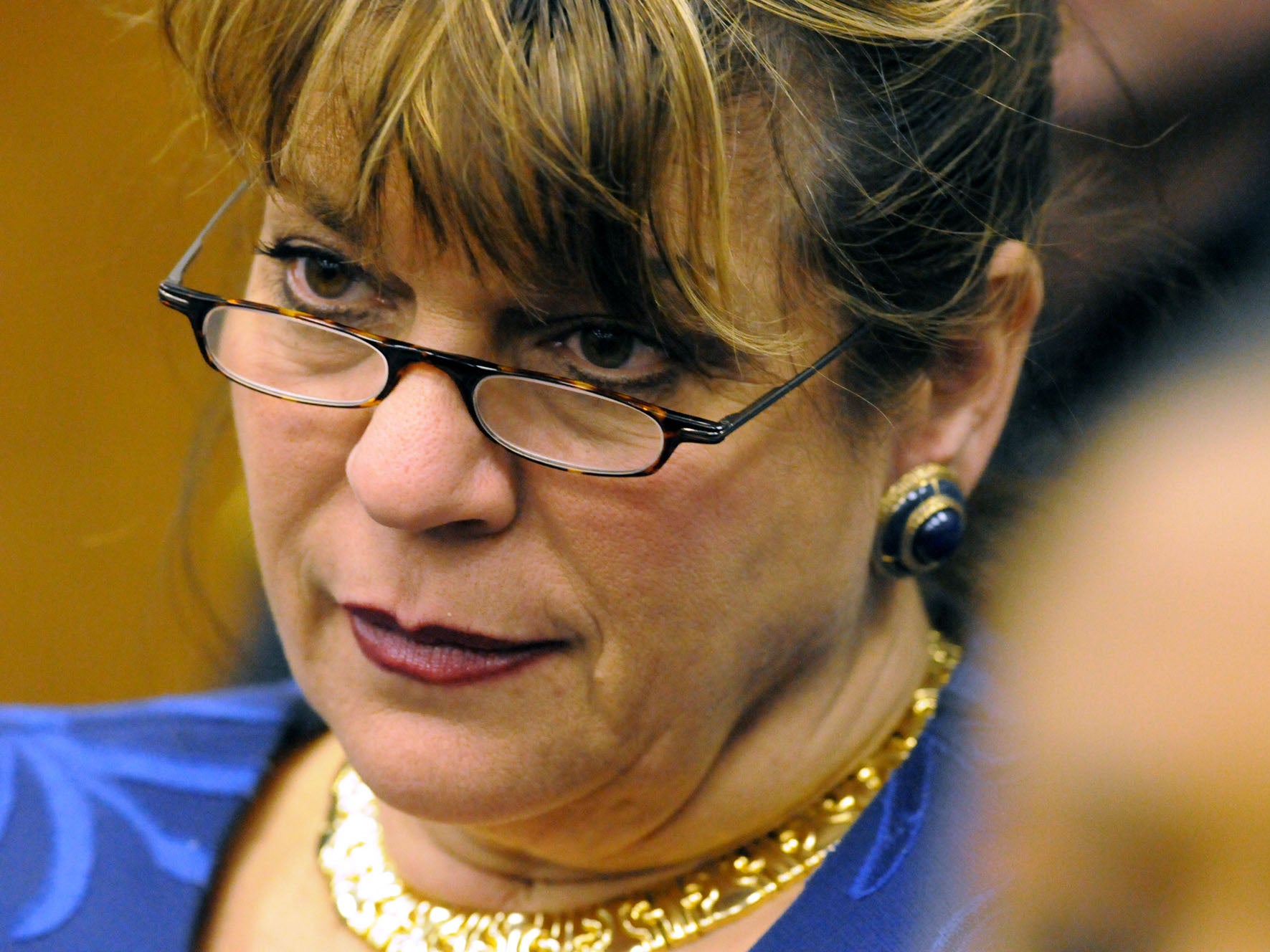 Trayvon Martin special prosecutor Angela Corey is tenacious, dedicated and set in her ways, says former colleague
(CBS) When Angela Corey was elected state attorney for the district representing her hometown of Jacksonville, Fla., in 2008, she became the first woman to ever hold the position.

Pictures: Trayvon Martin shooting
She didn't come by the job easily: Less than two years earlier, she'd been fired from her post as a prosecutor in the same office, where she had been working since the early 1980s.
According to the Associated Press, then-State Attorney Harry Shorenstein said Corey was fired after she failed to respond satisfactorily to a complaint against her.
Corey said her termination was political and she was undeterred, announcing immediately that she planned to run for her boss' job. With the support of local law enforcement, she won.
On March 23, Florida Gov. Rick Scott appointed Corey as special prosecutor to investigate the shooting death of 17-year-old Trayvon Martin. The move came after Sanford police had previously declined to press charges against the man who killed him, George Zimmerman, and a national outcry erupted.
Now, the nation awaits a statement from Corey. Law enforcement sources said she would announce her decision -- and bring charges against Zimmerman -- late Wednesday afternoon. She had previously told the public that she was cancelling a grand jury that had been scheduled to hear the case on April 10, and said Tuesday that she will make an announcement in the case by Friday.
According to Jacksonville defense attorney Mitchell Stone, Corey's reputation for being tough and close with law enforcement is earned. Stone says he worked with Corey at the state attorney's office from 1988 to 1991 and that she is tenacious, dedicated and set in her ways.
"If she sees things a particular way and she believes the evidence confirms her suspicions, it will take an awful lot to get her to back off," says Stone.
Last year, she made the controversial decision to charge 12-year-old Cristian Fernandez, who was accused of beating his 2-year-old half-brother to death, as an adult instead of letting his case go through juvenile court.

Corey has tried hundreds of murder cases in her career, including many involving Florida's "stand your ground" self-defense law. Just two months ago, Stone says Corey's office made the decision not to charge Artur Veshti, who shot and killed Stone's client, Paulin Gavoci, after deciding Veshti acted in response to reasonable fear for his life.
Earlier this year, Stone says he was defending a woman charged with slashing a man she said attacked her, and Corey proceeded with charges until the judge dismissed the case finding that the woman had acted in self-defense.
Stone, who has worked on cases with and against Corey for more than two decades, says her office is "eminently qualified" to handle the investigation into Martin's death.
Complete Coverage: The shooting of Trayvon Martin
Thanks for reading CBS NEWS.
Create your free account or log in
for more features.