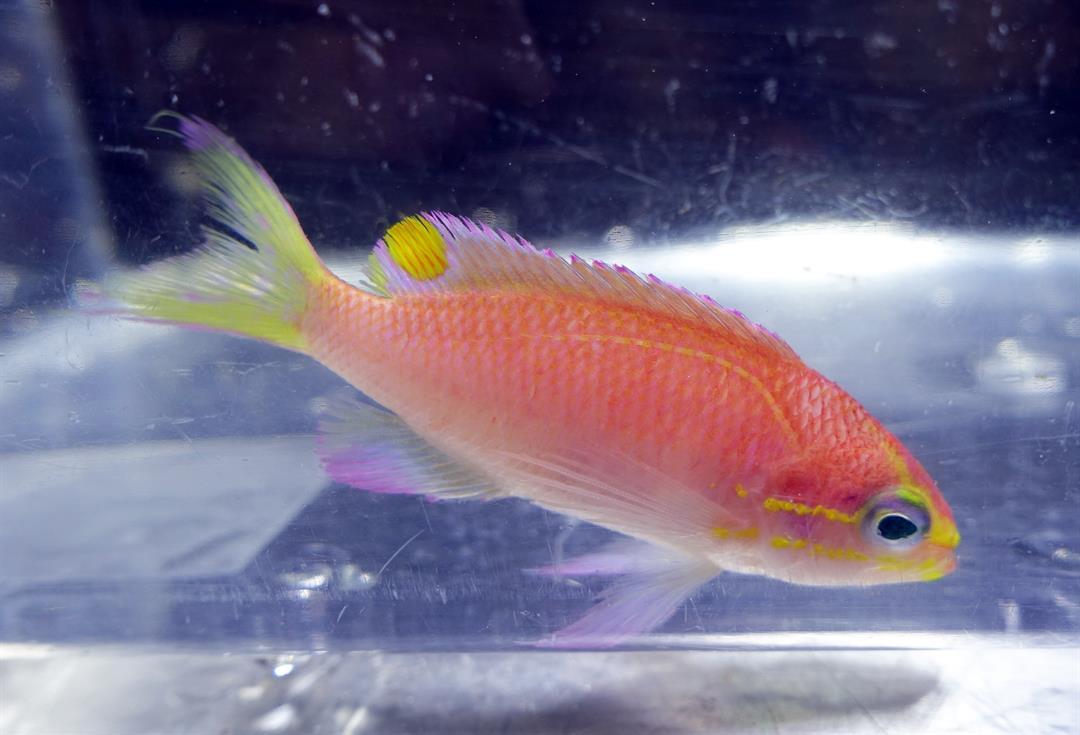 New species of fish in Hawaii's waters named after Obama
HONOLULU -- When scientists discovered a new species of fish in the Papahanaumokuakea Marine National Monument, they noticed a distinctive, colorful spot near the tail that bore a striking resemblance to President Barack Obama's campaign logo, CBS affiliate KGMB reports.
That's one of the reasons why they decided to name the species after him. And as Obama's second term as president draws to a close, scientists are hoping the species will symbolize his legacy for many years to come.
Scientists from the Bishop Museum, National Oceanic Atmospheric Administration and the Association for Marine Exploration on Wednesday published a description of the new species called "Tosanoides obama," which was discovered during a NOAA expedition to Papahanaumokuakea in June.
The small, pink and yellow fish is a type of basslet, which is the only known species of coral-reef fish endemic to the monument, meaning it cannot be found anywhere else on Earth.
What also makes this species special is that in August, President Obama announced the expansion the monument, a historic move that made it the largest permanent marine protected area on Earth. He then visited the monument and even got to see a photo of the fish that now bears his name.
"We decided to name this fish after President Obama to recognize his efforts to protect and preserve the natural environment, including the expansion of Papahanaumokuakea," said Dr. Richard Pyle, Bishop Museum scientist and lead author of the study. "This expansion adds a layer of protection to one of the last great wilderness areas on Earth."
This is the second new species from Papahanaumokuakea named this year. A species of butterfly fish was named Prognathodes basabei. Meanwhile, the Tosanoides obama isn't the only species associated with the president. A trapdoor spider, speckled freshwater darter fish, parasitic hairworm and extinct lizard are also named after him.
Thanks for reading CBS NEWS.
Create your free account or log in
for more features.