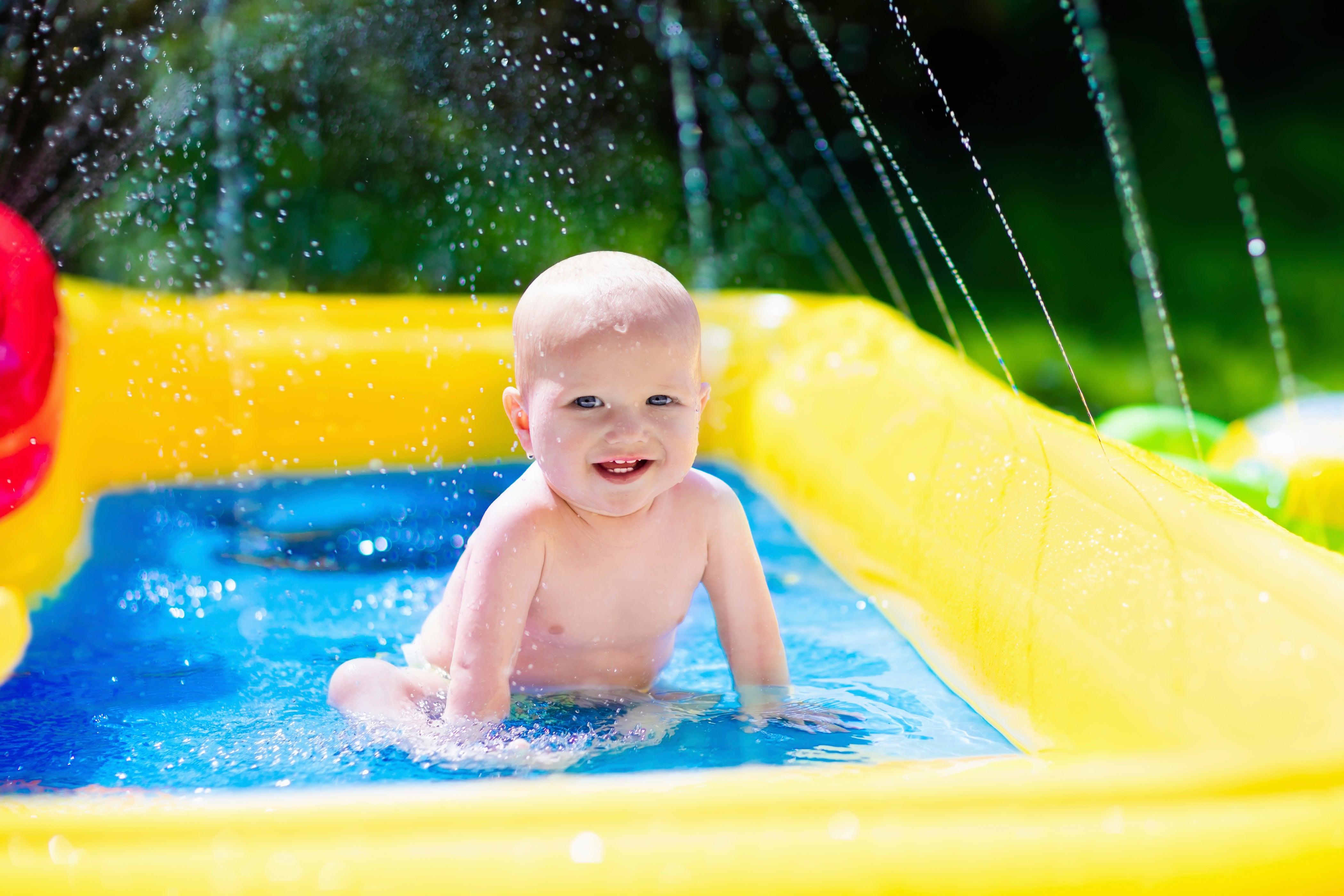 10 dangerous toys and recreation hazards for kids to avoid this summer
From stitches to concussions to broken bones, millions of kids land in emergency departments every summer for all sorts of reasons.
To help parents and caregivers avoid the ER fate or worse, the consumer advocacy group W.A.T.C.H. -- World Against Toys Causing Harm -- has come out with its list of the top 10 summer hazards for kids, including toys and activities that can lead to serious injuries or death.
Toy guns
The group names this the No. 1 most dangerous summer toy. W.A.T.C.H said eye injuries from toy guns are on the rise, with airsoft and pellet gun injuries increasing by more than 500 percent between 2010 and 2012.
Pediatric emergency medicine expert Dr. Mark Waltzman told CBS News, "Unfortunately, we see quite a few blunt trauma injuries from toy guns, especially to the eyes, when a projectile comes in."
Waltzman, a senior associate in medicine at Boston Children's Hospital and an assistant professor of pediatrics at Harvard, said this type of injury can cause scratches to the cornea of the eye, resulting in a lot of pain. The injury can also sometimes become infected or ulcerated.
"The pellet guns are more powerful. I've actually seen kids lose eyes because of them." And eye injuries aren't the only risk. "I saw one thin kid, where the pellet went into his abdomen and he had to go to the OR [operating room]," he said. The patient's younger sibling had held the gun against his abdomen and fired.
Waltzman said families need to read the safety instructions for play guns, wear goggles to protect the eyes, and a responsible adult needs to supervise -- not just an older sibling.
Airborne toys
With their sharp edges and heft, helicopters and planes can cause damage when they hit a child on any part of the body, but especially the head. Any airborne or projectile toy use needs to be supervised by an adult, said Waltzman.
"Kids need to play and have fun but as a pediatric emergency room physician, I see some really bad outcomes of very common things," he said. "If we, as parents, see them doing behaviors using toys in ways not designed then we need to correct them."
Hoverboards
"I hate hoverboards," said Waltzman. The trendy self-balancing scooters have caused a lot of mayhem.
"I worked Christmas Day and within four hours, I had four hoverboard injuries -- two broken arms, one broken leg and a concussion. Two of the kids had to go to the OR. Not exactly what these families wanted to be doing on Christmas morning."
Hoverboards have also been known to burst into flames, causing burns.
Shallow backyard water
Baby pools, buckets, even fountains can be a drowning risk to small children, who can drown in as little as 2 inches of water, according to W.A.T.C.H. Between 2006 and 2010, 434 children under age 5 died, and 233 were injured from non-pool and non-spa related submersions. Ninety-two percent of the injuries and deaths happened at home.
Dr. Tony Woodward, division chief of emergency medicine at Seattle Children's Hospital, told CBS News, "The thing we see the most routinely is drowning -- lakes, pools, rivers, in the backyard."
Woodward called drowning "a silent disease."
"It's not like on TV, where people start flailing. In reality, kids sink and just drown," he said.
Waltzman added, "I have taken care of babies who have drowned in these blow-up pools. And buckets where parents are washing the car with a bucket half-full of water and a toddler falls in head first and can't get out. The key is if there's any amount of water outside, you have to be watching your kid. You can't take your eyes off them for an instant."
He said, "In toddlers, it takes as little as 90 seconds without a breath before you actually see oxygen in the brain drop down."
Life jackets are also a potentially life-saving option in the water and on boats.
Flotation devices and water wings
Water wings and inflatable rings can give a false sense of security -- making parents feel that a child is safe in the water when they're not, said W.A.T.C.H. Larger floats, such as rafts, can also block the view of a child in trouble.
Pool covers
Between 2010 and 2012, an average of 26 children drowned in pools and spas over the Fourth of July week. Seattle Children's Woodward said teens may sneak into backyard pools at night and use partially-covered pools and spas, but in the darkness, they can get confused and disoriented and find themselves trapped under a pool or Jacuzzi cover.
Covers with locks, and pools and spas with high fences, lighting and locks, help keep out unsupervised swimmers.
Trampolines and backyard bounce houses
Woodward said it's common for him to see trampoline injuries -- broken bones, concussions and more serious neck and back injuries -- in kids. Children tend to jump in groups and the smallest can get flung around or take the biggest impact when knocked into bigger kids, he said.
Only let children of similar size and heft jump together; even better, have kids jump one at a time. Children craving complicated tramp tricks should take classes and train properly in order to avoid serious head, neck and spine damage.
As for bounce houses -- popular at summer parties and fairs -- from 2003 to 2013, inflatable amusements were responsible for approximately 113,272 injuries. Ninety percent of injuries involved moon bounces, including 12 reported deaths.
Scooters without motors
Non-motorized scooters are responsible for the most toy-related injuries, says W.A.T.C.H. Approximately 56,000 injuries linked with non-motorized scooters were treated in hospital emergency rooms in 2014. Proper head gear and adult supervision are key, and kids should never use them near or in traffic.
Cords and strings on jackets, straps on helmets
Straps from clothing and jackets and bike helmets can lead to injuries and strangulation, W.A.T.C.H. reports, especially when kids are on playground equipment.
Toys with small parts
A year-round hazard, small parts can choke children. W.A.T.C.H. said there continue to be recalls on many products for little ones involving dangerous small parts.
"The estimated 17 recalls for choking hazards in the last 20 months is evidence of the continued problem of small parts on toys sold to young children," the group's press statement said.
Other hazards
Woodward said he'd add a few other summer health hazards to the list, including cars -- keep them locked and never leave a child alone in a car. Heat stroke can occur in minutes and kills children every summer.
He also warned about projectile toys and fireworks of any kind.
"Projectiles and bottle rockets are very common injuries around July 4th. Their path can be unpredictable. Even when adults set them off, children can get hurt," he said.
He also recommends parents buy skateboarders helmets and wrist guards. Skateboard injuries are "very common" but could be avoided with the right protection.
Woodward added, if you're home with your children this summer and things suddenly fall silent, first check the car (even the trunk), as well as the pool and any nearby water sources, such as creeks. Kids can get up to all sorts of mischief quickly and while parents don't want to squelch summer fun, it's important youngsters are watched over and kept safe.
"Make the environment as safe as you can. Even for teens, have a buddy go fishing or swimming with older kids," Woodward said.
Thanks for reading CBS NEWS.
Create your free account or log in
for more features.