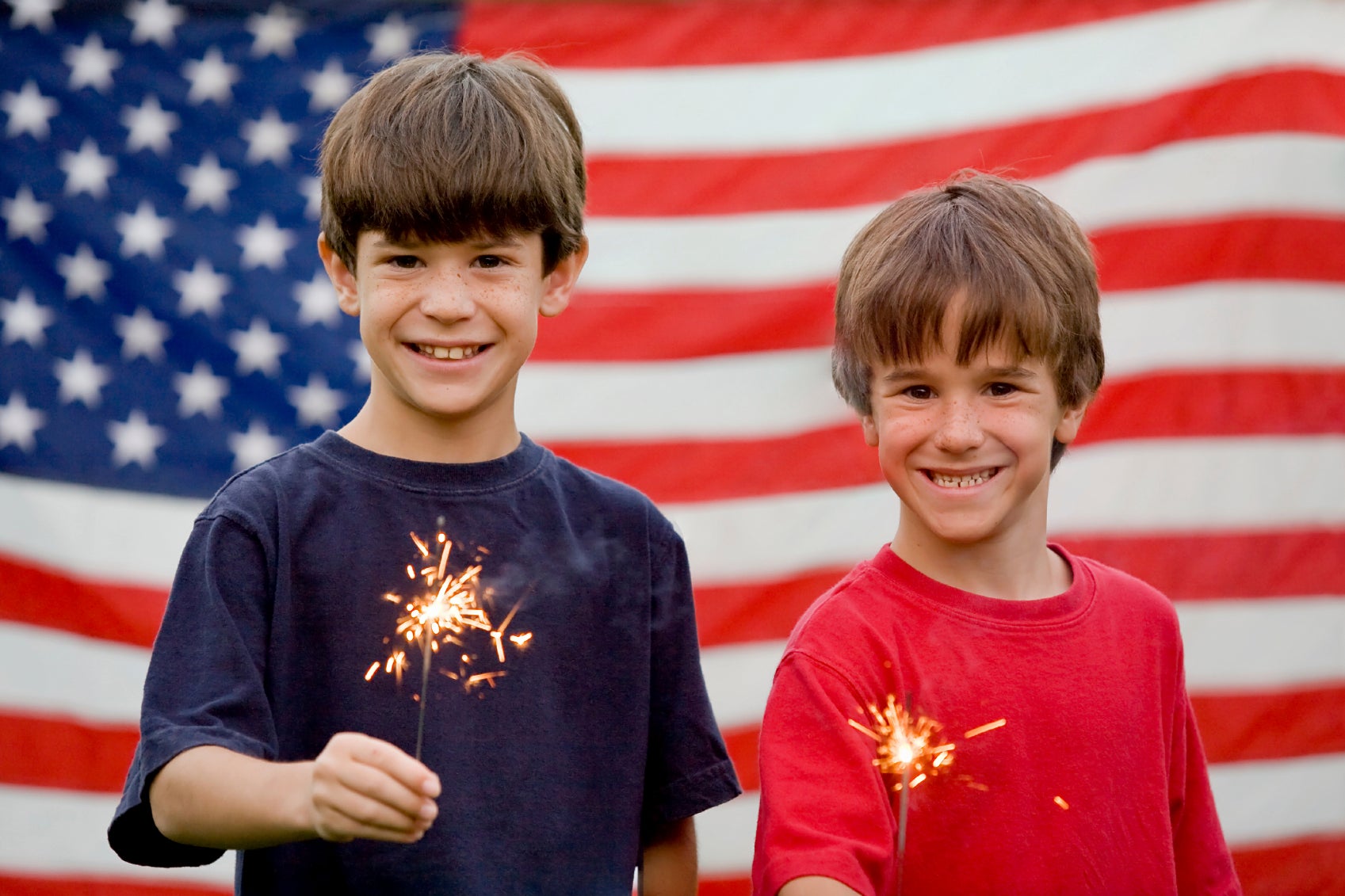 Fireworks season brings biggest injury risk
Kids might think it's fun to set off a few fireworks to celebrate Independence Day, but even the smallest kinds can be dangerous explosives.
A new report from the U.S. Consumer Product Safety Commission (CPSC) warns that those innocent-looking bottle-rockets and sparklers pose outsized risks to kids and account for nearly a quarter of all fireworks injuries. They can even put uninvolved bystanders in danger.
Last year, more than 10,000 people were injured in fireworks-related incidents and 11 people died, an increase in deaths from the previous year, the CPSC reported. Three of those killed were innocent bystanders who had nothing to do with setting off the displays, including a 19-year-old and an elderly couple whose houses were set on fire by other people's fireworks.
Fireworks injuries surge this time every year, with about 65 percent of incidents occurring near the July 4th holiday. The CPSC says children under 15 had the highest rate of injury of any age group, accounting for 40 percent of patients. The hands and face are the most commonly injured body parts.
Sparklers are one of the most deceptive and therefore dangerous types of fireworks, the CPSC warned, because their small size and slow burn makes them seem harmless. Small children are particularly attracted to them. But the CPSC says they are like mini blow-torches burning at temperatures around 2,000 degrees -- hot enough to melt some metal.
Fireworks sales have increased over the past several years. When used and disposed of properly, consumer-grade fireworks with the CPSC inspection seal can be relatively safe when handled carefully by adults. Many states allow the purchase of consumer-grade fireworks and several more allow the use of these fireworks, but not the purchase. Three states ban all purchase and use of fireworks: Delaware, Massachusetts and New Jersey. Check state rules on fireworks before setting off any displays.
The CPSC highlighted their recommendations at their annual fireworks safety event and display Friday on the National Mall in Washington D.C. Safety tips include:
Do not allow young children to handle or ignite fireworks -- even sparklers.
Do not buy fireworks wrapped in brown paper, which are professional displays.
Do not combine fireworks to make larger displays or make them at home.
Do not spark fireworks near the body.
Never point or throw fireworks at another person.
Light fireworks one at a time, then move away from them quickly.
Use fireworks outdoors and far from houses or dry materials that can catch fire, like leaves and grass.
Keep an ample supply of water close in case of fire.
Soak used and defective fireworks in water to make sure they don't combust.
The safest way to celebrate with fireworks is to join with neighbors at municipal fireworks displays, which are sure to include spectacular pyrotechnic effects without the personal risk.
Thanks for reading CBS NEWS.
Create your free account or log in
for more features.