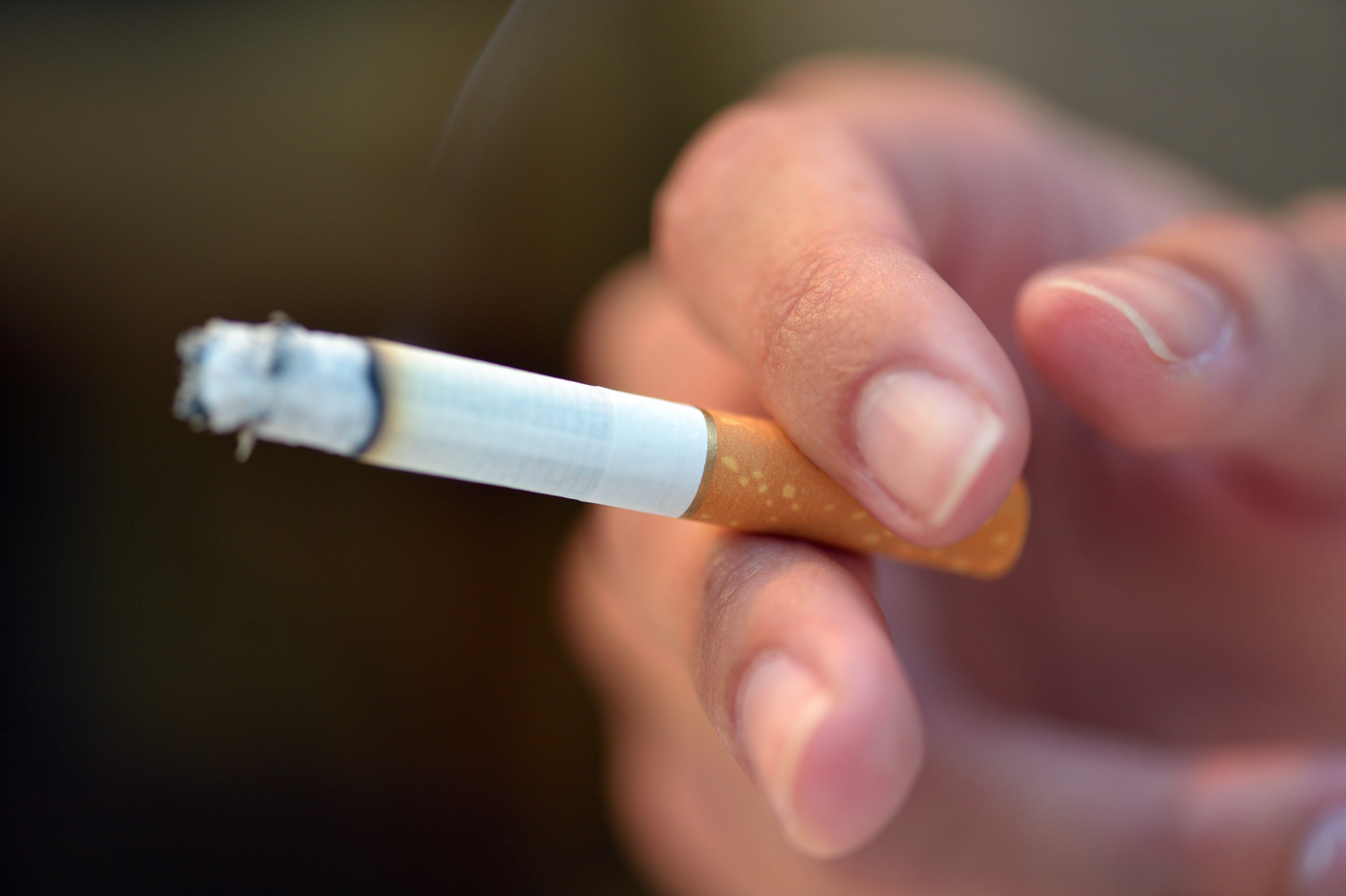 Too many Americans still using tobacco, CDC says
Despite declining rates of cigarette smokers seen in recent years, too many Americans are still using tobacco, according to a new government report.
The report, published by the Centers for Disease Control and Prevention and the U.S. Food and Drug Administration's (FDA) Center for Tobacco Products, found that 1 in 5 U.S. adults used some type of tobacco product in 2015.
According to the CDC, cigarette smoking causes more than 480,000 deaths each year in the United States. That's equivalent to nearly one in five deaths.
"Too many Americans are harmed by cigarette smoking, which is the nation's leading preventable cause of death and disease," CDC Director Brenda Fitzgerald, M.D., said in a statement. "CDC will continue to use proven strategies to help smokers quit and to prevent children from using any tobacco products."
The majority of tobacco users – about 42 million adults – reported using a combustible product, such as cigarettes, cigars, or pipes, including hookahs and water pipes.
The remaining 7 million adult users opted for e-cigarettes or smokeless tobacco products such as chewing tobacco, snuff, dip, snus, and dissolvable tobacco.
The data, which researchers gleaned from the 2015 National Health Interview Survey, also found that 9.5 million U.S. adults reported using two or more tobacco products.
Cigarettes were by far the most popular tobacco product, used by 15.1 percent of American adults. E-cigarettes were the choice of 3.5 percent.
Other products covered in the survey included:
Cigars, cigarillos, or filtered little cigars (used by 3.4 percent of adults);
Smokeless tobacco (2.3 percent);
Pipes, water pipes, or hookahs (1.2 percent).
The report also revealed differences in tobacco use based on people's sex, age, race/ethnicity, geographic region, education, income and other factors.
For example, tobacco use was more common among men than women, and among adults ages 25 to 44 compared to those ages 65 and older.
Tobacco use ranged from a low of 9 percent among Asian-Americans to a high of 26.6 percent among American Indians/Alaska Natives.
Geographically, rates of tobacco use were higher in the Midwest and lower in the West.
People with annual household incomes under $35,000 were also more likely to use tobacco, as were adults who didn't have health insurance or were insured through Medicaid.
Finally, among all groups, using tobacco was most common in adults experiencing serious psychological distress (47.2 percent), compared to those who were not (19.2 percent).
"These results make clear that more action is needed to reduce the disease and death caused by cigarette use – and the FDA has announced a comprehensive approach to do just that," said FDA Commissioner Scott Gottlieb, M.D.
Gottlieb said the FDA will focus on the role of nicotine in creating and sustaining cigarette addiction, and will seek to "regulate the nicotine content in cigarettes to render them minimally or non-addictive." He said the FDA will also work to encourage the development of "potentially less harmful products, including electronic nicotine delivery systems."
Thanks for reading CBS NEWS.
Create your free account or log in
for more features.