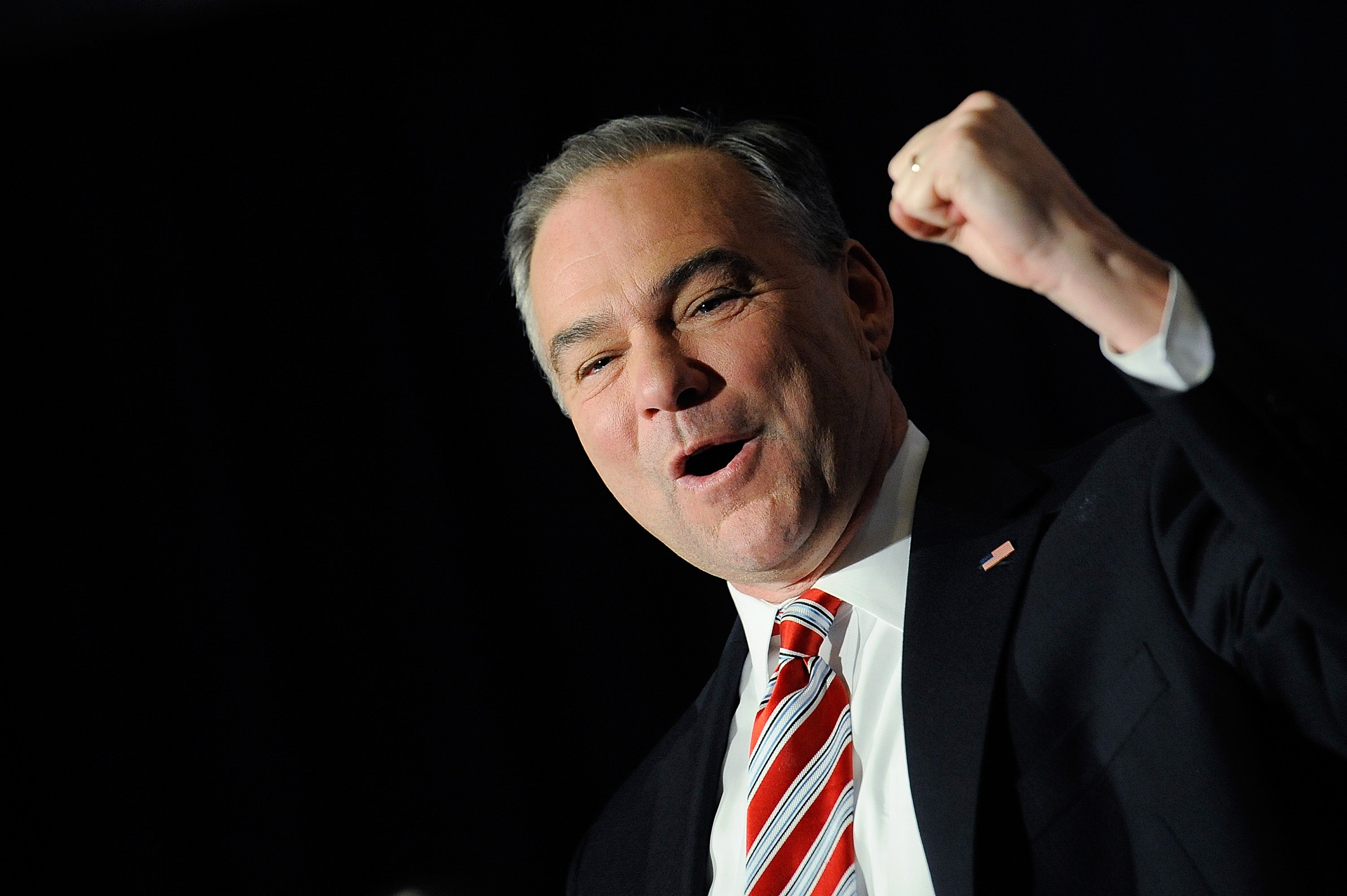 Tim Kaine accepted $160K in gifts as governor
Sen. Tim Kaine legally accepted more than $162,000 in gifts when he served as lieutenant governor and governor of Virginia..
The disclosures have been publicly available for years, but they could be under some scrutiny now, since Kaine has been floated as a possible vice presidential pick for presumptive Democratic presidential nominee Hillary Clinton.
Virginia Democrat disclosed the gifts from 2001 to 2009, according to reports filed by the Virginia Public Access Project, which Politico reported.
Most of the gifts were for travel to and from political conferences and events. Accepting gifts is legal under Virginia's lax ethics rules, and Kaine's aides pointed out there was no suggestion of official favors in return, and he has exceeded the reporting requirements.
"During his eight years as lieutenant governor and governor, Sen. Kaine went beyond the requirements of Virginia law, even publicly disclosing gifts of value beneath the reporting threshold," a spokesperson told Politico. "He's confident that he met both the letter and the spirit of Virginia's ethical standards."
The disclosures showed he received an $18,000 Caribbean vacation from Virginia-based tech investor James Murray, Jr., and in 2007 received $5,500 in clothing from Stuart Siegel of S&K Menswear, a company that declared bankruptcy in 2009. Teva Pharmaceuticals gave $12,000 for expenses incurred for the Democratic Governors Association meeting in Aspen in 2006. Obama for America had the largest disclosure--$45,075 for travel and lodging related to the 2008 presidential campaign.
Former Virginia Gov. Bob McDonnell was charged with corruption over $165,000 in gifts and loans while he was governor, although the conviction was overturned by the Supreme Court earlier this week. The original charges stemmed from the fact that these gifts and loans were from a single donor, Jonnie Williams, and McDonnell was accused of giving Williams favors in exchange for his largesse.
Thanks for reading CBS NEWS.
Create your free account or log in
for more features.