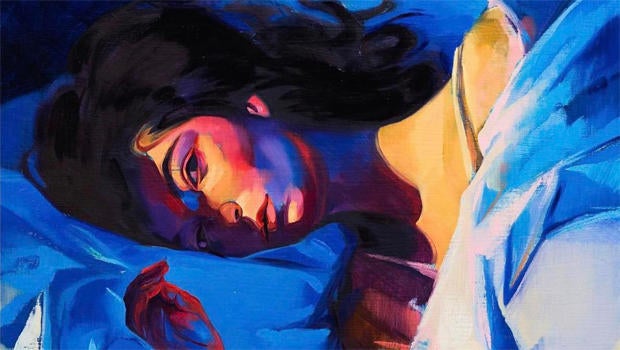 This week on "Sunday Morning" (June 11)
HOST: Jane Pauley


COVER STORY: Lost at sea: A harrowing tale of survival | Watch Video
On the night of July 24, 2013, 40 miles off the coast of Long Island, John Aldridge was working on the fishing boat Anna Mary when an accident sent him overboard. Alone and with no life preserver, Aldridge used his boots as flotation devices as he fought to stay alive, until his rescue 12 hours later. His remarkable story of survival is now a book, with a movie in the offing. He tells his tale, and what he credits to being alive today, to Jim Axelrod.
For more info:

ALMANAC: The Franklin stove | Watch Video
On June 11, 1742, the Founding Father invented the cast-iron creation that came to bear his name. Jane Pauley reports.
FROM THE ARCHIVES: Glass music (Video)
French master glass musician Jean-Claude Chapuis, who performs music specially written for instruments made from glass, continues a tradition championed by Ben Franklin, inventor of a mechanized glass armonica. David Turecamo reports. Originally broadcast January 15, 2006.
For more info:
ON BROADWAY: "Annie" at 40: The stars reunite | Watch Video
It's one of the most beloved musicals in theater history -- and the title role a shining moment for many young actresses. Forty years after "Annie" debuted, Nancy Giles attends a reunion of all the women who played the title role on Broadway (including Andrea McArdle, Sarah Jessica Parker, Shelley Bruce, Allison Smith and Alyson Kirk), as well as the original Annie, Kristen Vigard, who lost the role while the show was in tryouts. Giles also talks with director-lyricist Martin Charnin about what it takes to succeed at playing the little orphan girl, and meets a young actress taking on the role in a high school production in Greenwich, Conn.
WEB EXTRA VIDEO: The legacy of the song "Tomorrow"
Nancy Giles talks with actresses who as children played the lead role in the musical "Annie," including Sarah Jessica Parker, Andrea McArdle, Kristen Vigard and Shelley Bruce (along with Allison Smith and Alyson Kirk) about what the show's signature song, "Tomorrow," has meant to them and their careers.
You can stream the original Broadway cast album of "Annie" by clicking on the embed below (Free Spotify registration required to hear full tracks):
WEB EXTRA: Broadway's Annies: Where are they now?
For more info:
ON STAGE: Off-Off Broadway: Tommy Tune in Japan | Watch Video
Song and dance man Tommy Tune is known to theater lovers the world over for his long list of Broadway hits, his 10 Tony Awards, and that long, lanky frame. Throughout his career, he's made it his mission to deliver Broadway to people wherever they live, including Japan, where Mo Rocca visited to watch Tune direct a new production of the musical "Grand Hotel" for the Takarazuka Revue, a 100-year-old, all-female theater troupe.
For more info:
ART: Broadway's own street artist (Video)
Elise Engler has painted the streetscapes of Broadway -- all 13 miles of it. "Sunday Morning" joins her as she goes about capturing the bright lights and façades of New York City's most famous avenue.
For more info:
MUSIC: Lorde returns to the "crazy environment" | Watch Video
One of the most anticipated albums of the year had its inspiration underground, in the New York City subway. That is where the 20-year-old New Zealand-born singer Lorde, usually unrecognized, worked on the words and music for "Melodrama," the album she'll finally release this week. She talked with Anthony Mason about the pressure of following up her first hit, "Royals," which earned her two Grammys, and of returning to the "crazy environment" of live performance.
PREVIEW VIDEO: How Lorde navigates fame
The 20-year-old Grammy-winning singer Lorde talks about why she feels she is not very good at being famous.
WEB EXTRA VIDEO: Lorde discusses her synesthesia
The sensitivity and intensity of singer-songwriter Lorde's music may stem in part from her synesthesia, a neurological condition in which sounds conjure colors and textures in her mind. In this web exclusive, she discusses her synesthesia and how it affects her music with Anthony Mason.
WEB EXTRA VIDEO: Lorde on the creative process
The New Zealand-born singer-songwriter talks with Anthony Mason about her creative process.
To hear Lorde perform "Perfect Places," from her album "Melodrama," click on the video player below.

For more info:

HARTMAN: A pied piper of patriotism (Video)
Eleven-year-old Preston Sharp was upset when he realized, while visiting his grandpa's grave in Redding, Calif., that not every veteran in the cemetery had a flag. So he took on odd jobs and solicited donations to buy flags and flowers for every veteran in his grandpa's cemetery. And Preston didn't just stop at that one cemetery. Steve Hartman reports on the young man's contagious efforts.

PASSAGE: "Batman" star Adam West (Video)
"Sunday Morning" remembers the actor who gained fame as the Caped Crusader in the 1960s TV series "Batman." Jane Pauley reports.
GALLERY: Adam West 1928-2017
COMIC BOOKS: Wonder Woman's origin story | Watch Video
The immortal comic book heroine's real superpower is the power to inspire. Faith Salie explores the history of Wonder Woman, now center-stage in the most popular movie in America, and talks with Lynda Carter, made immortal by playing the Amazonian on TV in the 1970s. Originally broadcast on March 26, 2017.
FROM THE ARCHIVES: Meet the stunt double of "Wonder Woman" (Video)
Jeannie Epper was born to be a Hollywood stuntwoman - her father, mother and siblings were all stunt people, too. In this CBS News profile first broadcast on May 3, 1979, Dan Rather interviewed Eppers about the hazards of her profession.
GALLERY: Wonder Woman through the years
For more info:

OPINION: Jim Gaffigan turns a cold shoulder to massage | Watch Video
The comedian wants to know why we pay for the chance to make ourselves completely vulnerable to strangers.
For more info:
STAGE: The Yale Rep: A treasure of live theater | Watch Video
"The Rep" -- what insiders call the Yale Repertory Theatre -- is a unique entity on the American theater scene, a place where graduate students at the Yale Drama School work side-by-side with experts in every aspect of theater. Now celebrating its 50th year, it has been the launching pad for many a fabled career, from Meryl Streep and Sigourney Weaver to playwright Christopher Durang.
Rita Braver looks back at the company's history with Streep, artistic director James Bundy, and actor James Earl Jones, who appeared with then-Yale grad student Courtney B. Vance in the Yale Rep-produced premiere of August Wilson's "Fences" in 1985.
For more info:

NATURE: Waterfowl (Extended Video)
We leave you this Sunday Morning with a front row seat as Egrets, Herons, and Ibises strut their stuff at a rookery in Dallas. Videographer: Scot Miller.

WEB EXCLUSIVES:
CALENDAR: Week of June 12 | Watch Video
"Sunday Morning" takes a look at some notable events of the week ahead. Jane Pauley reports.

NATURE UP CLOSE: Mount Rainier's deadly beauty

The Emmy Award-winning "CBS Sunday Morning" hosted by Jane Pauley is broadcast on CBS Sundays beginning at 9:00 a.m. ET. Executive producer is Rand Morrison.
Follow the program on Twitter (@CBSSunday), Facebook, Instagram (#CBSSundayMorning) and at cbssundaymorning.com. "Sunday Morning" also streams on CBSN beginning at 9:30 a.m. ET, and is available on cbs.com, CBS All Access, and On Demand. You can also listen to "Sunday Morning" audio podcasts at Play.it.
Thanks for reading CBS NEWS.
Create your free account or log in
for more features.