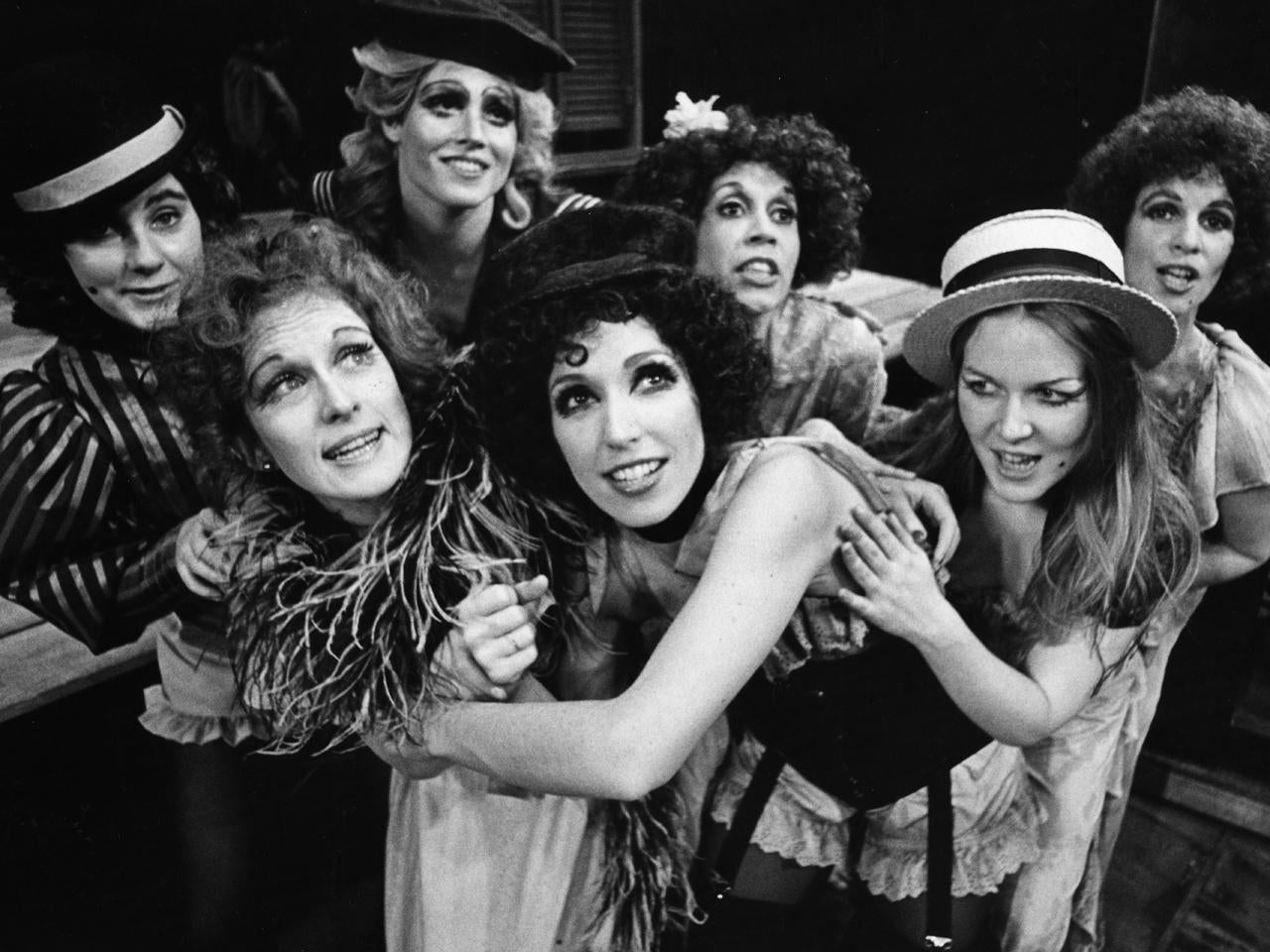 The Yale Rep: A treasure of live theater
A theater an hour or two outside New York has been setting the stage for great acting careers for half a century. Rita Braver takes us to the Yale Rep:
She's considered the greatest actress of our time, acclaimed for her roles in scores of films. But did you ever wonder where Meryl Streep got her professional start?
"Playwrights, actors, directors, designers, dramaturgs all studied and worked together, and we worked crew at the Rep," she said.
"The Rep" -- what insiders call the Yale Repertory Theatre, now marking its 50th season. It's a unique entity on the American theater scene, a place where graduate students at the Yale Drama School work side-by side with experts in every aspect of theater.
"We are working at a high professional level, and at the same time we are teaching and giving young artists an experience of world-class art," said James Bundy, who runs both the Yale School of Drama and the Rep, a theatre with an unusual past.
The building, in New Haven, Conn., was originally the Calvary Baptist Church, built in 1871.
Some of the students who have trod these boards include Liev Schreiber, Angela Bassett, Paul Giamatti, Frances McDormand, Lupita Nyong'o and Henry Winkler.
But the classes of 1974 and '75 are probably the most famous: Actress Sigourney Weaver; Tony Award-winning playwright Christopher Durang and costume designer William Ivy Long; and Meryl Streep, who put on a false nose for a play called "The Idiot's Karamozov."
"Oh, my God, it's unnervingly close – yeah, that was fun!" said Streep.
"You didn't try to look beautiful!" laughed Braver.
"No, that wasn't the aim! And I succeeded."
"But it's one of things that I think has made your movies so wonderful, because although you look beautiful in a lot of them, you don't seem to care whether you do or not."
"Well, there are so many different kinds of people to play, and not all of them have long, blonde hair. So I realized that if I wanted to have an interesting career, you've just got to upend people's expectations."
In addition to theater training, the Yale Rep prides itself on producing premieres of plays by emerging playwrights. August Wilson's play "Fences" premiered at the Yale Rep in 1985, starring James Earl Jones, already an established actor, in the role of a troubled father. The son was played by then-Yale grad student Courtney B. Vance.
Jones recalled, "My favorite moment, for those of you who know 'Fences,' is when the boy says to his father, 'Why ain't you never liked me?' The father says, 'Who says I got to like you?' And he ends up saying, 'Don't ever expect anybody to like you.' The best advice any black father can give a black son. In this society they are trained not to like you
"And that was better than Shakespeare for me!"
Jones won a Tony for "Fences." And Tonight, Jones will get a lifetime achievement Tony.
As for the Rep, it's sent 17 productions to Broadway, earning 9 Tony Awards, with more than 40 nominations -- including three this year for "Indecent."
And after 50 seasons, and more than 300 productions at the Yale Rep, Meryl Streep thinks it's just getting started.
"Now, especially with all the competing screens that you can look at, there's just a real appetite for the actual as opposed to the virtual," Streep said. "And people are piling in to see live theater, to see something happen in front of them."

For more info:
Thanks for reading CBS NEWS.
Create your free account or log in
for more features.