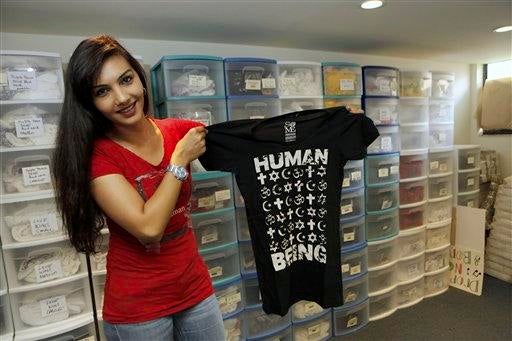 The Most Polluted Places On Earth
A total of 16 of the world's top 20 most polluted cities are in china. No. 1 on the World Bank list is Linfen City in Shanxi Province, China.
The province, which is known for its coal industry, stood out on the list.
A Chinese watchdog group, in a separate list, included two other Shanxi cities: Yangquan and Datong. Others included: Shizuishan in Ningxia Hui Autonomous Region, Sanmenxia in Henan Province, Jinchang in Gansu Province, Shijiazhuang in Hebei Province, Xianyang in Shaanxi Province, Zhuzhou in Hunan Province and Luoyang in Henan Province.
Beijing is listed at number 28 out of 113 on the Chinese list.
The Blacksmith Institute also compiled a list of the top 10 most polluted areas of the planet. Here, China seems to fair better. They are, in alphabetical order:
10 Most Polluted Areas On The World

Chernobyl, Ukraine

Dzerzinsk, Russia

Haina, Dominican Republic

Kabwe, Zambia

La Oroya, Peru

Linfen, China

Mailuu-Suu, Kyrgyzstan

Norilsk, Russia

Ranipet, India

Rudnaya Pristan, Russia

This year, the American Lung Association's "State of the Air" report listed both "cleanest air" and "sootiest air." The worst air quality in the United States, as reporting to WebMD, can be found in these cities:

Here is the list of the 26 U.S. cities with the most soot (particle pollution) in their air year-round. Metropolitan areas that tied received the same number.

Sootiest Air In The United States

Los Angeles-Long Beach-Riverside, Calif.


Pittsburgh-New Castle, Pa.


Bakersfield, Calif.


Birmingham-Hoover-Cullman, Ala.


Detroit-Warren-Flint, Mich.


Cleveland-Akron-Elyria, Ohio


Visalia-Porterville, Calif.


Cincinnati-Middletown-Wilmington, Ohio-Ken.-Ind.


Indianapolis-Anderson-Columbus, Ind.


St. Louis-St. Charles-Farmington, Mo.-Ill.


Chicago-Naperville-Michigan City, Ill.-Ind.-Wis.


Lancaster, Pa.


Atlanta-Sandy Springs-Gainesville, Ga.


York-Hanover-Gettysburg, Pa.


Fresno-Madera, Calif.


Weirton-Steubenville, W.Va.-Ohio


Hanford-Corcoran, Calif.


New York-Newark-Bridgeport, N.Y.-N.J.-Conn.-Pa.


Canton-Massillon, Ohio


Washington-Baltimore-Northern Virginia, D.C.-Md.-Va.-W.Va.


Charleston, W.Va.


Louisville-Jefferson County-Elizabethtown-Scottsburg, Ken.-Ind.


Huntington-Ashland, W.Va.-Ky.-Ohio


Philadelphia-Camden-Vineland, Pa.-N.J.-Del.-Md.


Hagerstown-Martinsburg, Md.-W.Va.


Rome, Ga.

For more comprehensive statistics, check out the World Bank's "The Little Green Data Book" (.pdf, 240 pgs).
Thanks for reading CBS NEWS.
Create your free account or log in
for more features.