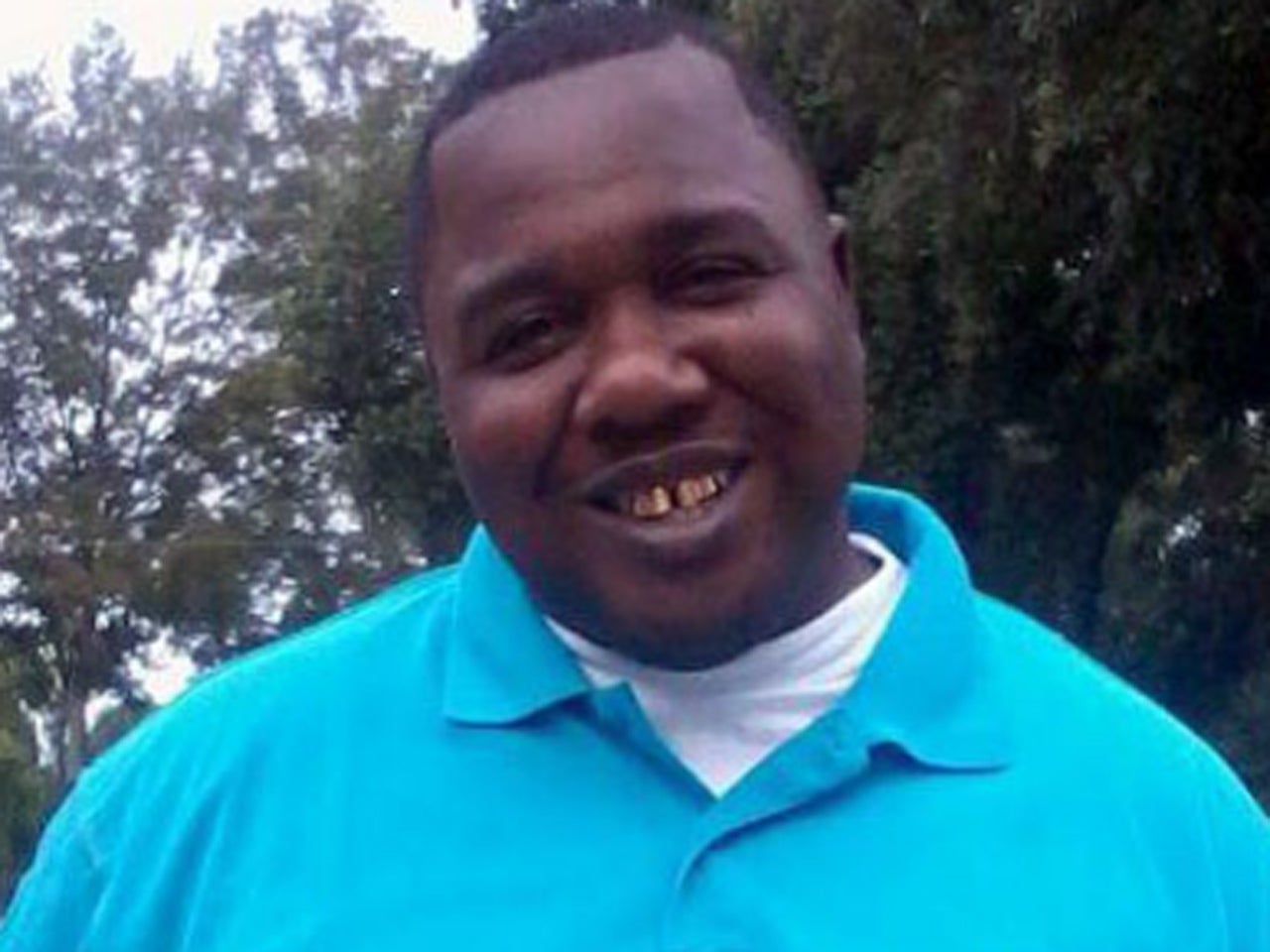 Latest on the Alton Sterling shooting investigation
BATON ROUGE, La. -- There are new developments in the investigation into the death of Alton Sterling, the black man who was fatally shot while pinned to the ground by two Baton Rouge police officers in front of a convenience store last week.
On July 5, officers responded to a convenience store about 12:35 a.m. after an anonymous caller indicated a man selling music CDs and wearing a red shirt threatened him with a gun, Baton Rouge police have said. Two officers responded and had some type of altercation with the man in the parking lot, and one officer fatally shot the suspect.
The incident was captured on multiple cellphone videos, and has helped contribute to the growing protests against police violence, that also included the slaying of five police officers protecting a protest in Dallas.
In a statement, the U.S. Justice Department said the FBI's New Orleans Division, the Civil Rights Division and the U.S. Attorney's Office for the Middle District of Louisiana have opened a civil rights investigation into the 37-year-old's death. Louisiana State Police will assist, Gov. John Bel Edwards has said.
Here is the latest:
Convenience store owner sues police
Abdullah Muflahi, the owner of the convenience store Triple S Food Mart where the shooting of Sterling took place, is suing the police.
Muflahi, who shot video on his cellphone of the shooting, claims in court documents that he was illegally detained for four hours following the shooting of Sterling.
Muflahi said that after Sterling's death, police confiscated the store's security system without a warrant. Muflahi said he was then taken into custody. He said his cellphone was also confiscated, and he was locked in the back of the police car for approximately four hours.
In court documents, Muflahi said he was forced to relieve himself outside in front of officers, after being denied to use the restroom inside his convenience store. He was then brought to the police station, where he was kept behind locked doors for an additional two hours.
Muflahi previously released a video of the shooting that he said he shot from a slightly different angle. He said Sterling was not holding a gun during the shooting, but that he saw officers remove one from his pocket afterward. His video shows an officer reaching into Sterling's pocket to grab an object. Muflahi said an officer fired four to six shots into Sterling's chest.
Court documents also reveal Muflahi knew Sterling, and allowed him to sell CDs in the parking lot of the store. According to documents, Sterling was also sometimes a customer at the store.
Search warrants issued
Search warrants issued by police give a look into the police account of Sterling's death.
According to documents, officers claim they asked Sterling to put his hands on the hood of a nearby vehicle after receiving an anonymous phone-call from someone saying they were threatened by a man with a gun. When Sterling allegedly wouldn't comply with officer's orders, police tried to restrain him, using Tasers.
According to documents, when officers were trying to subdue Sterling, they observed the butt of a gun in his pants. Police said they then observed Sterling reach for the gun, and as a result, they shot him.
DA recuses himself
The district attorney in the case of Sterling announced Monday he is stepping down from the investigation.
East Baton Rouge District Attorney Hillar Moore said at a news conference he has known the parents of Blane Salamoni, one of the officers in case, for a long time, and therefore it could be inappropriate for him to be a part of the investigation into what happened.
Moore said Salamoni's parents are both high-ranking career police officers, and that he's worked with them often during his 42-year career.
Baton Rouge Police have identified the officers as as Salamoni, a four-year veteran, and three-year veteran Howie Lake II. They have been placed on administrative leave, which is standard department policy.
Video of the shooting
Police said they have dashcam video, bodycam video and store surveillance footage of the shooting that will be turned over to the Justice Department. The Justice Department will look into whether the officers willfully violated Sterling's civil rights through the use of unreasonable or excessive force.
In cellphone video, which appears to be shot from inside a nearby parked car, one of two police officers outside the store can be seen tackling a man in a red shirt and wrestling him to the ground. Then the other officer helps him hold the man down.
At one point someone can be heard saying, "He's got a gun! Gun!" and then one officer on top of the man can be seen pulling his weapon from his holster. After some shouting, what sounds like a gunshot can be heard and the camera pulls away. Then another four shots can be heard. At one point, a person in the vehicle asks, "They shot him?" as a woman can be heard crying.
An autopsy shows Sterling died of multiple gunshot wounds to the chest and back, East Baton Rouge Parish Coroner Dr. William Clark said.
CBS News correspondent David Begnaud contributed to this report.
Thanks for reading CBS NEWS.
Create your free account or log in
for more features.