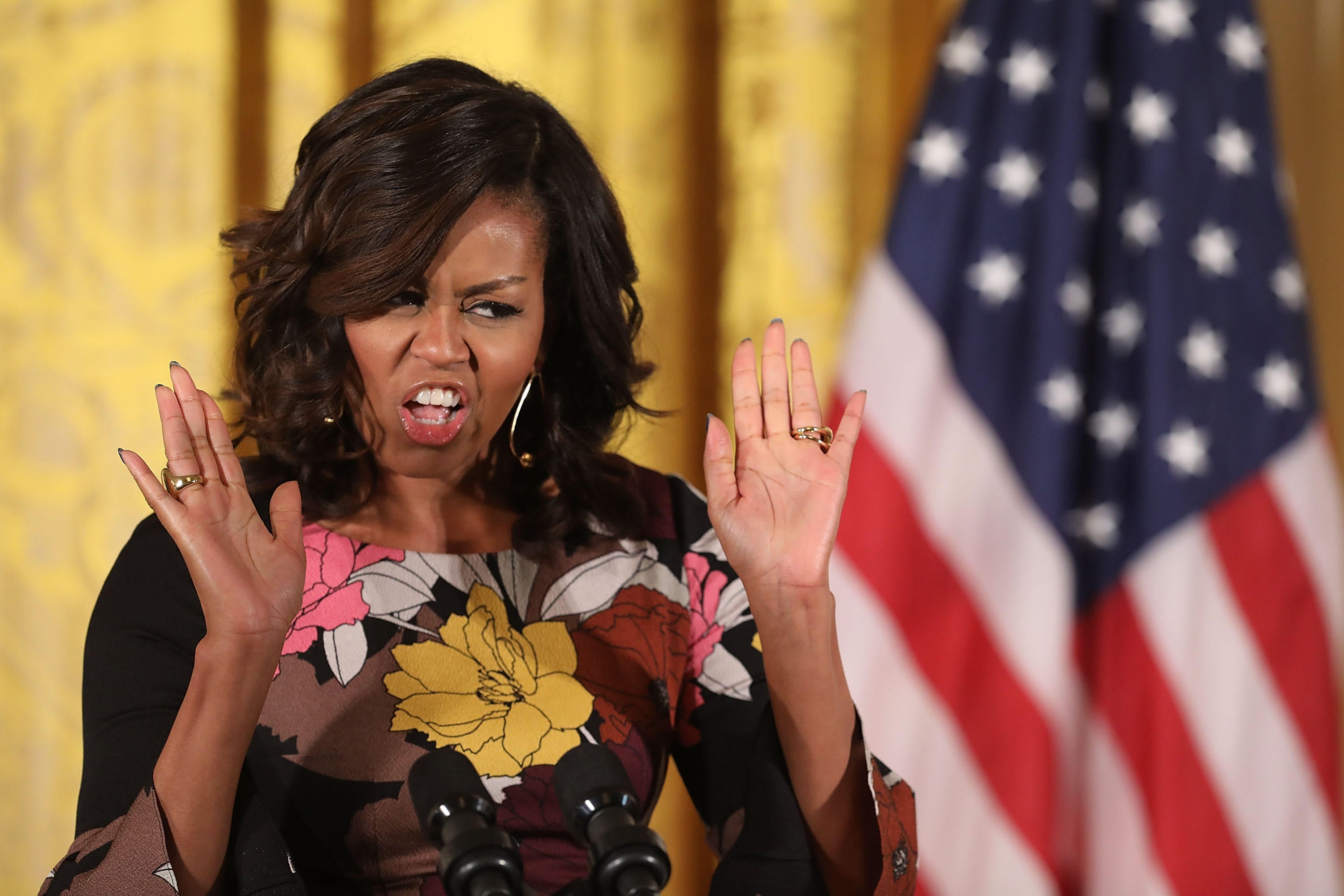 Michelle Obama responds to someone asking her to run for president in 2020
Hours after Donald Trump was elected president, Hillary Clinton supporters who were ready for the first female president were already setting their eyes on another powerful figure to represent women: First Lady Michelle Obama.
Obama fans agreed: if Clinton can't be the first female president, then Mrs. Obama would be the perfect alternative, which is why thousands of people on Twitter were encouraging her to run for president in four years.
The hashtag #Michelle2020 began trending early Wednesday, and pleas for the first lady to consider running for president in four years continued throughout the day.
"I truly hope #MichelleObama runs for president in 2020," one user wrote.
"This would be the most iconic thing to ever happen in history #Michelle2020," another tweeted.
Dozens of people shared inspirational videos of Mrs. Obama, and some even created their own 2020 campaign posters.
It's no surprise that people are turning to Mrs. Obama. The popular first lady has a favorable rating of 64 percent -- that's higher than both President Obama and President-elect Trump, according to a recent Gallup poll.
Despite the pleas, the chances Mrs. Obama returns to the White House appear to be slim.
During a summit for veteran homelessness at the White House on Monday, the first lady finally responded to a person's cry to, "Run for president!"
Mrs. Obama laughed, "Be quiet back there."
Mr. Obama has also shut down the idea that his wife will one day run for president.
At an event at a high school in Baton Rouge, Louisiana, in early January, an audience member asked the president since he can't run for another term, can voters convince his wife to launch a White House bid.
"No, no," Mr. Obama said. "No, no, no ... no, no."
And as if those "no's" weren't enough, the president continued to shoot down the idea.
"Let me tell you, there are three things that are certain in life: death, taxes and Michelle is not running for president. That, I can tell you," he said.
However, he did predict that the ex-first lady will be "really active" after leaving the White House. So, it doesn't look like Mrs. Obama will disappear from the spotlight anytime soon.
Thanks for reading CBS NEWS.
Create your free account or log in
for more features.